Celebrities are always a source of endless fascination for the public. Not only for the characters that they play on-screen but also for who they really are off-screen. This pressure and attention can sometimes be too much for some though who suddenly crack under it. While some may just get a little drunk to let off steam, others seem to take it way too far.
Here are ten of the most insane celebrity meltdowns of all-time.
10 – Margot Kidder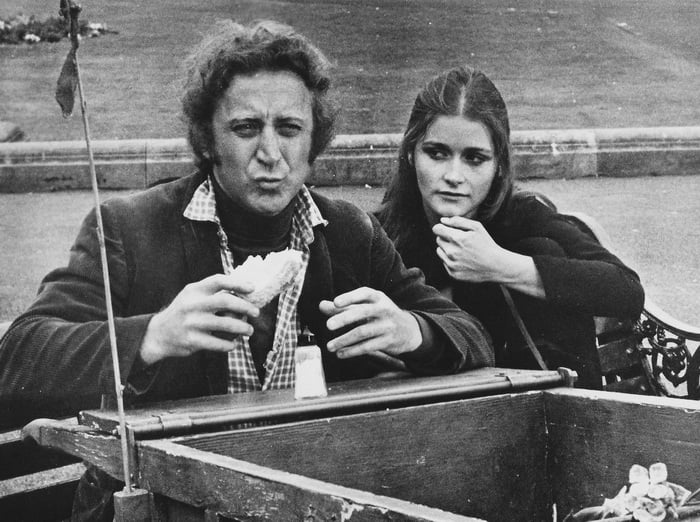 Margot Kidder was once a real rising star in Hollywood. After impressing as Lois Lane in the 1970's series of Superman films, she also bagged other well received roles in films like Sisters. For many years, Kidder enjoyed a successful career with all the adulation that it brought her. However, in 1996, she suffered her own breakdown.
Reported missing by her manager, she was found hiding in some bushes in Los Angeles by the local police. In a crazed state, she was also disheveled and had cut her own hair off with a razor blade. It turned out that Kidder believed that she was being stalked by an unknown assailant which is why she had been hiding in bushes for days. After treatment, it turned out she simply suffering from bi-polar disorder.
09 – Selma Blair
Now this is one weird celeb meltdown! Blair had broken through with her role in 1999's Cruel Intentions movie and had then gone onto considerable success in other roles. However, it all took a bizarre turn on one flight in 2016. On board with her four-year-old son, Blair was happily drinking a glass of wine. In a flash though, she began to cry hysterically and shout about an unnamed man who was trying to kill her. Her non-sensical rantings also saw her claim he kept her locked up, would beat her and not let her eat. After sedation, she recovered to blame the episode on drinking alcohol with medication she was currently on.
08 – Alec Baldwin
A well-known actor in both TV and film, Baldwin has many roles under his belt. This had led him to having a well-established reputation within the industry as a nice guy. All this changed with a series of meltdowns and PR disasters in recent years. First there was the 2007 voicemail that he left for his 11-year old daughter which branded her a rude pig. Then he was kicked off a flight in 2011 for refusing to turn his phone off and being offensive to airline staff. To round off his series of meltdowns, he engaged in a bizarre Twitter spat with a journalist who had been critical of his wife tweeting during a funeral. Since then, it has gone quite for now!
07 – Mischa Barton
First coming to the public attention in 1997 for the film Lawn Dogs, Barton is still best remembered for her role as Marissa in popular TV show 'The O.C.'. Since those heady days however, it has not been all plain sailing! This was seen in the crazy episode in January 2017 at her home. In it, Barton was seen leaning over her back-fence while rambling strangely. As well as claiming everyone was about to die, she also called her mother a witch. After being calmed down, she later claimed it was all due to being spiked with drugs while out earlier on.
06 – Rip Torn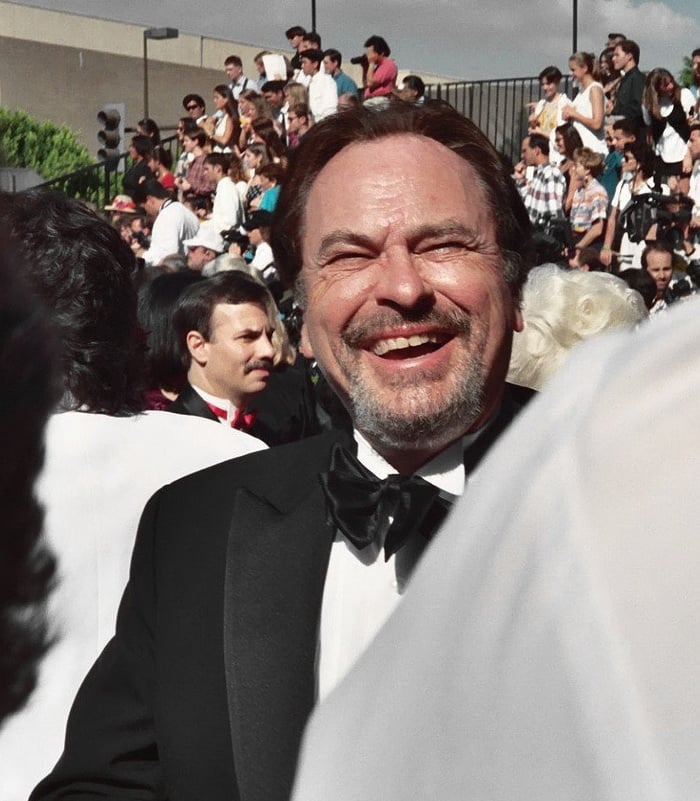 Probably one of the actors with the coolest name around is this guy. Although acting for a long time, most of us know him from more recent films like Men in Black or Robocop 3. His meltdown in 2010 was so well reported at the time because it was so random. After getting steaming drunk one night, the actor broke into his local bank in Connecticut. Not only that but he also took a loaded gun with him for good measure! After the police responded to the bank's alarm, they arrested Torn and charged him. He is now serving a suspended sentence for his crimes.
05 – Kanye West
It is not just TV or films that see their fair share of meltdowns. The music industry can also make people crack under the pressure of fame and money. Kanye West is one current example of just this with his 2016 meltdown in LA. This episode saw him taken into a psychiatric unit for his own health after reports of him suffering paranoia and hallucinations. This led to the cancellation of a planned tour although he was subsequently released. It seems that the crazy times may not be over for the controversial rapper though with flack for his support of Donald Trump and a name change recently.
04 – Axl Rose
Staying with the music industry, we have the man who the world petulant could have been invented for. During the golden era of his band Guns n Roses, he turned onstage meltdowns into its own art form. Famously unstable, Rose would often fight with fans and lambast them from the stage. Perhaps his crowning moment was a 1990 gig in Missouri where he leapt into the crowd to punch a fan, publicly berated the venues security and then cut the gig short by storming off. This then led to a full-scale riot by the crowd. Quite a feat!
03 – Wesley Snipes
This is one on-set meltdown that is almost unbelievable! Snipes was already a well-known name in the movie business by the time he appeared in the smash hit Blade franchise. He was also not a man to trifle with due to being a black belt in Karate and Hapkido. When filming Blade: Trinity however, Snipes had a meltdown that saw him assault the director, David Goyer, physically. Seeing a black crew member wearing a T-Shirt on set that said' Garbage' on the front, he went wild. Accusing Goyer of being a racist, a heated argument ensued that eventually saw Snipes strangling the hapless director. What Snipes didn't know was that the crew member had not been forced to wear the T Shirt by the director – it was actually his own clothes!
02 – Shia LaBoeuf
Once Shia LaBoeuf was the next big thing in Hollywood with roles in hits like Disturbia and the Transformers films. However, many meltdowns in recent years have seen his career take a fall. Now he is more famous for his crazy antics than his acing. There are so many incidents that it is hard to know where to start! You could look at the 2005 fracas which saw him ram a car into his neighbors' vehicle for blocking his garage before heading next door with a knife to talk about it! Or the 2017 film premiere of his controversial film Nymphomaniac which saw him wear a brown paper bag over his head for the whole time.
01 – Britney Spears
When it comes to celeb meltdowns, this one is hard to beat! It is arguably the most famous too as it was played out in front of the world's media and footage beamed across the globe. In 2007, Spears decided to shave her own head with clippers at an LA hair salon with throngs of paparazzi watching on. This naturally led to worries about her mental health which culminated in a 2008 5150 involuntary psychiatric hold order. This order saw her placed in the custody of her father which saw him gain control of all her assets.
Bonus – Christian Bale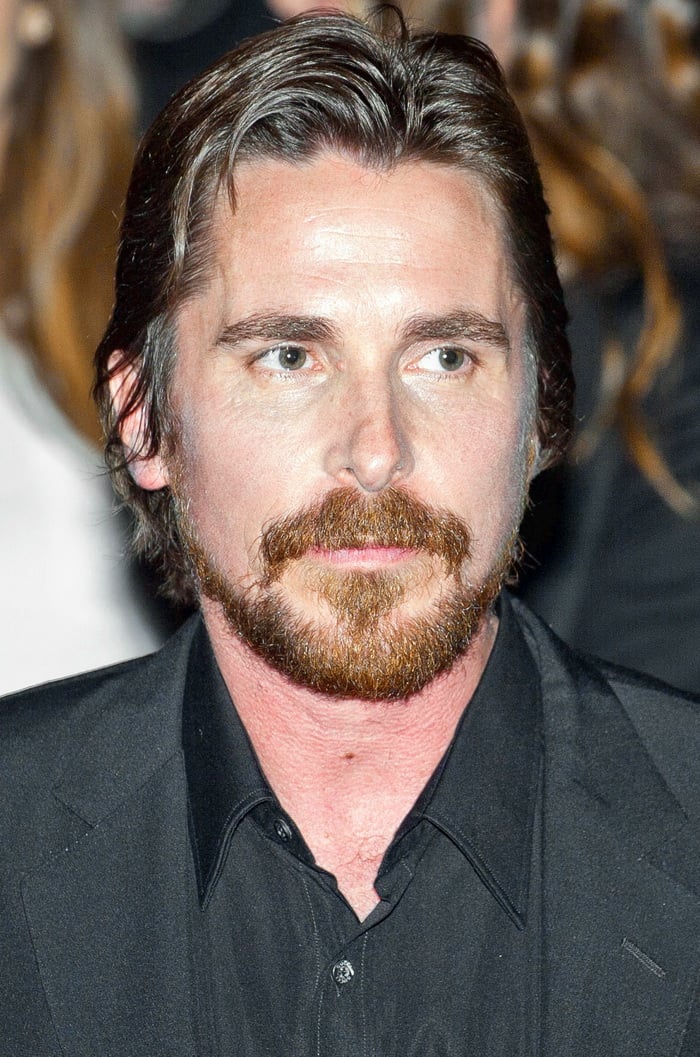 This is the king of all celeb meltdowns! Words can't really do it justice but suffice to say that Bale loses his mind over something that doesn't really warrant his reaction. Check out the full episode here, you really need to hear it to see why it is so insane!
As you can see, it is not always easy being a celebrity. With constant attention and the spotlight being on you, sometimes it can make you a bit crazy. The above examples how just what happens when music, TV or film stars just can't take it anymore.