If you're a fan of cocktails, then you know that there's nothing quite like the feeling of sipping on a delicious and well-made cocktail. Whether you're out with friends or enjoying a night in, a good cocktail can be the perfect addition to any occasion. In this article, we'll be exploring the world's most popular cocktails, from high energy drinks to the strongest alcoholic beverages.
Here are ten of the most popular cocktails in the world today to try.
10 – Apple Martini
There are many variations you can try on the classic Martini. This Apple version is one that stands out for all the right reasons! Also known as an 'Appletini', the twist that people love here is that vodka rather than gin is used for the base. The recipe includes adding a small amount of apple schnapps to provide a sweet and sour flavor. Usually finished with a slice of apple as garnish so you know it is not a normal martini, it is a sublime drink that is also very trendy too.
09 – Long Island Iced Tea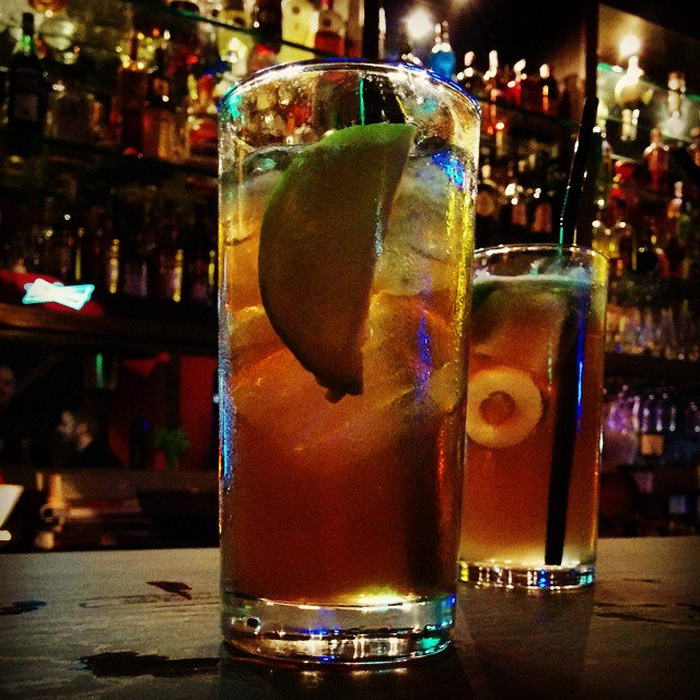 Don't let the title of this drink fool you! It is definitely alcoholic and packs quite the punch. After a few of these, you will be ready to hit the dancefloor for sure! Especially popular with men, this has been around since its first recorded mention in 1920. It's easy to see why when you consider it has rum, tequila, vodka, gin and triple sec in along with cola to finish. This combination works brilliantly together to produce a drink that tastes like soda but is certainly for grown-ups!
08 – Californication
This is similar to the above Long Island Iced Tea but is a Californian take on that classic. Still having rum, vodka, tequila and gin, it is instead finished with orange juice rather than cola. The orange juice gives just the right hit of sweetness and citrus bite to go with the alcoholic punch. Not a cocktail for the faint hearted, it is still tasty nonetheless and is a great long cocktail to use as a sundowner. Grab a table outside and one of these to watch the sun set with and you will be in heaven.
07 – Pina Colada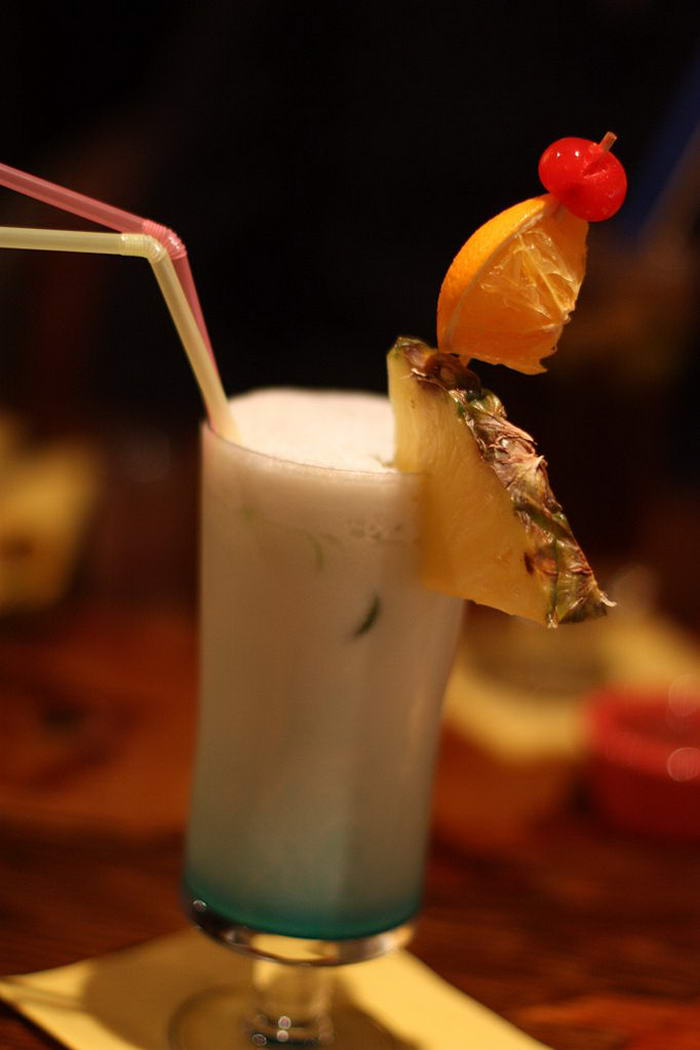 If there is one cocktail that captures balmy Caribbean days and sultry, warm nights, it is this one. The exquisite mixture of rum, coconut milk and pineapple juice is just to die for! It is quite sweet though so if you are not a fan of this type of drink, you may want to give it a miss! For those of us with a sweet tooth, this is a very tasty beverage. Tracing its roots back to Puerto Rico, it was first sold in 1952 at the luxurious Caribe Hilton Hotel's Beachcomber Bar.
06 – Margarita
This is a simple cocktail to make but one of the best. Considered the cocktail most preferred in the USA, it contains tequila along with triple sec and lime juice. This gives a unique and sour taste that is really satisfying when drunk. It is sometimes blended with ice but most often sold on the rocks with a salt rimmed glass. Originally invented in the late 1930's, it is a great cocktail for anyone who wants something a bit different.
05 – Caipirinha
Hailing from Brazil, this is one of the newer cocktails to find favour around the world. Made with cachaça, or white rum, brown sugar and lime juice is added to give it the distinctive taste it is famous for. Very strong if high powered cachaça is used, you can easily get very drunk on these as they taste like soda still! Interestingly enough, the cocktail drink arose from a traditional remedy Brazilians used for Spanish flu.
04 – Mint Julep
This drink has been made famous by the amount of them drank at the famous Kentucky Derby horse race in America. In truth, this drink is found all over America's deep south where it is very popular. Making use of the tasty Bourbon found in this area of the USA, water along with mint and sugar are added to make a superb tasting drink. Simple and refined, it is very refreshing too due to the mint included in it. It is estimated that 120,000 Mint Julep's are consumed during the weekend of racing in Kentucky that sees the Derby and Oaks run.
03 – Mai Tai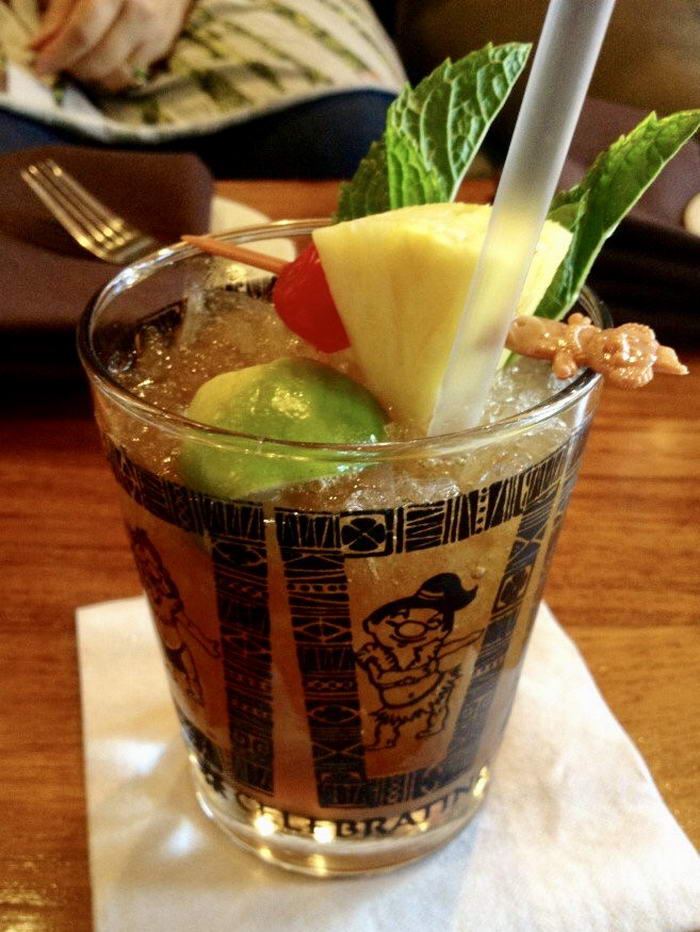 A Polynesian style cocktail, the Mai Tai has a fruity taste to delight. It is a great drink for anyone who doesn't want anything too strong or sour. The drink is made from combining light and dark rum along with orange curacao. A symbol of Tiki culture, you will find this anywhere there are Tiki style cocktail bars around. It first shot to popularity in the 1950's due to being featured in the Elvis Presley film, Blue Hawaii. There are 10 known recipes for the Mai Tai so if you don't like one, there are 9 others to check out!
02 – Mojito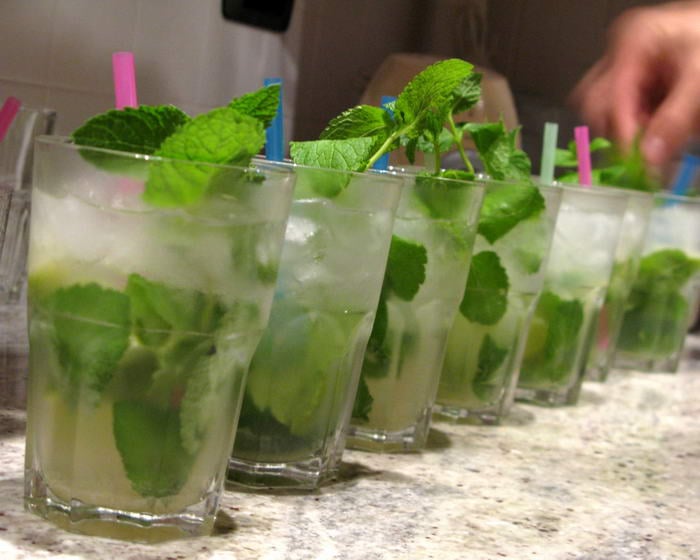 One of the cocktails loved by pretty much everyone is the Mojito. As with other great cocktails, it is strong but this is hidden by the other ingredients to give a fantastic taste. It is really like a glass of grown up lemonade! The star of the show is mint which is combined with white rum, lime juice and soda water to give the finished article. If you want a twist on the classic recipe, Sprite can be used instead of soda water! Famous for how the mint is prepared, the leaves are crushed rather than cut to give the fresh taste desired.
01 – Cosmopolitan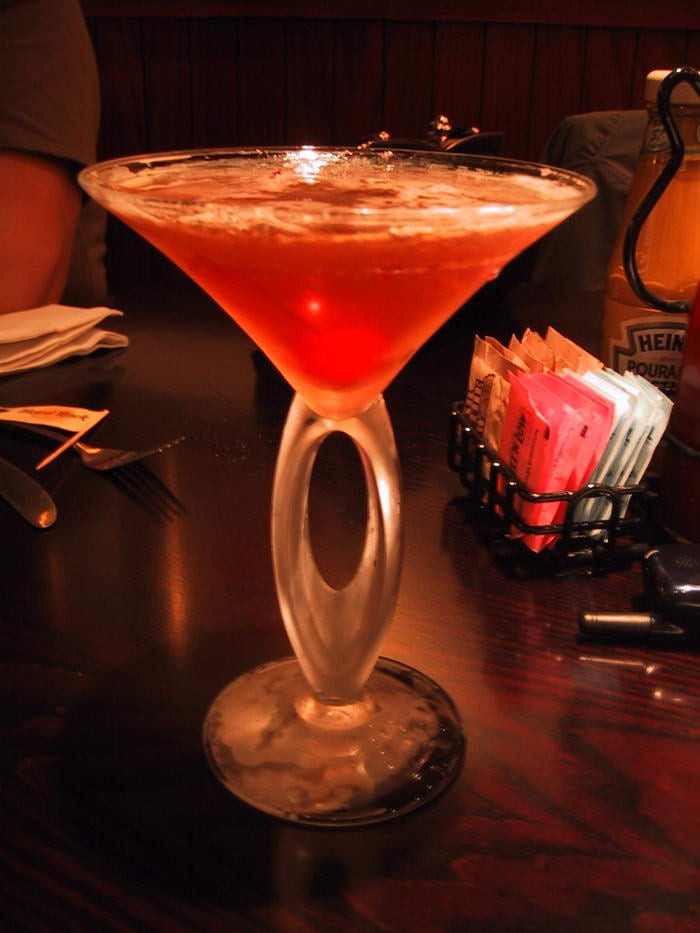 One of the newer drinks on our list is this one – but it has soon made up for lost time! During the last 20 years or so, the 'Cosmo' has surged in popularity. A tangy mix of vodka, triple sec, lime juice and cranberry juice, it packs an alcoholic hit but still tastes great. The origins of the drink are a little unclear but most trace it to 1985 at the Strand Restaurant in Florida. As a drink, it perfectly matches the sophisticated title it has!
FAQs about cocktails:
Q: What is the difference between a cocktail and a mixed drink?
A: While the terms "cocktail" and "mixed drink" are often used interchangeably, there is a slight difference between the two. A cocktail is a specific type of mixed drink that is made with alcohol, sugar, and bitters. Mixed drinks, on the other hand, can refer to any drink that combines multiple ingredients, including non-alcoholic ones.
Q: What makes a cocktail "high energy"?
A: A high-energy cocktail is one that contains ingredients that are known to be stimulants. For example, cocktails that contain caffeine or other energy-boosting substances are often considered high-energy drinks. Some examples of high-energy cocktails include Red Bull and Vodka, which combines vodka with the energy drink Red Bull, and the Espresso Martini, which combines vodka, espresso, and sugar.
Q: What is the highest alcohol content that a cocktail can have?
A: There is no definitive answer to this question, as the alcohol content of a cocktail can vary widely depending on the ingredients and the amount of alcohol used. However, in general, cocktails that contain more than 40% alcohol by volume (ABV) are considered to be very strong. Additionally cocktails that contain more than 50% ABV are considered to be extremely strong.
Q: Are there any health risks associated with drinking cocktails?
A: Like any alcoholic beverage, cocktails can be harmful to your health if consumed in excess. Drinking too much can lead to a range of health problems, including liver damage, heart disease, and addiction. Additionally, some cocktails may contain high amounts of sugar, which can contribute to weight gain and other health problems.
In conclusion, cocktails are a popular and enjoyable way to unwind and socialize. Whether you prefer a fruity and refreshing drink or a strong and potent cocktail, there is something out there for everyone. Just remember to drink responsibly and in moderation, and always prioritize your health and safety above all else. Cheers!