The ocean is a vast, mysterious, and sometimes terrifying place. As you explore its depths, you may encounter some of the most dangerous sea creatures on Earth. These fascinating animals possess unique adaptations and deadly weapons, making them a force to be reckoned with in their underwater realms. In this article, we'll dive into the world of the 10 most dangerous sea creatures, giving you a glimpse into the lives of these powerful predators and venomous beings. So, hold your breath and join us on this captivating, yet perilous journey.
10 – Fire Coral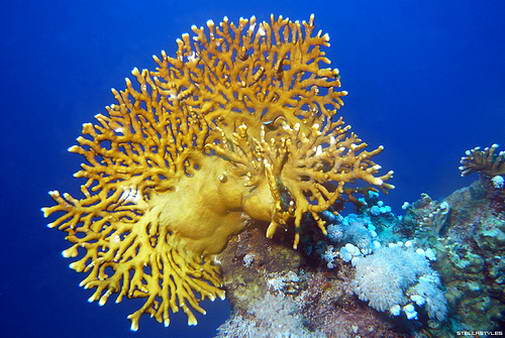 While its vibrant appearance may be deceiving, fire coral is not a creature to be taken lightly. Though it resembles coral, it is actually a type of marine organism called a hydrozoan. When touched, fire coral releases venomous nematocysts that cause a painful burning sensation, leading to its fiery name. In severe cases, its sting can result in nausea, vomiting, and difficulty breathing.
09 – Lionfish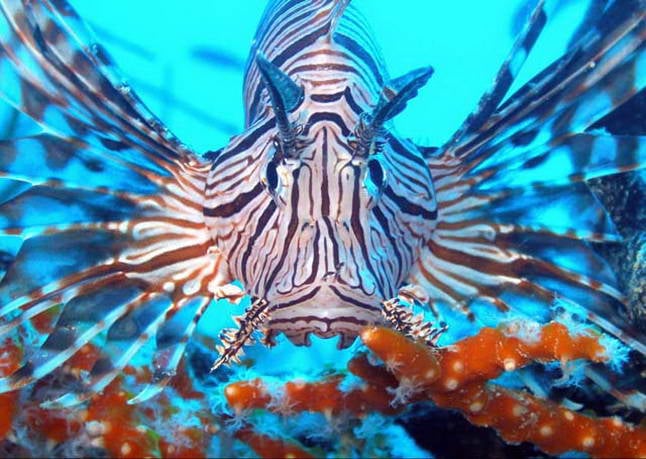 The beautiful but deadly lionfish is an invasive species that poses a significant threat to marine ecosystems. Its long, venomous spines can deliver a painful and potentially fatal sting to both humans and other marine life. Native to the Indo-Pacific, lionfish have spread to the Atlantic, where they wreak havoc on native fish populations due to their voracious appetite and lack of natural predators.
08 – Sea Snakes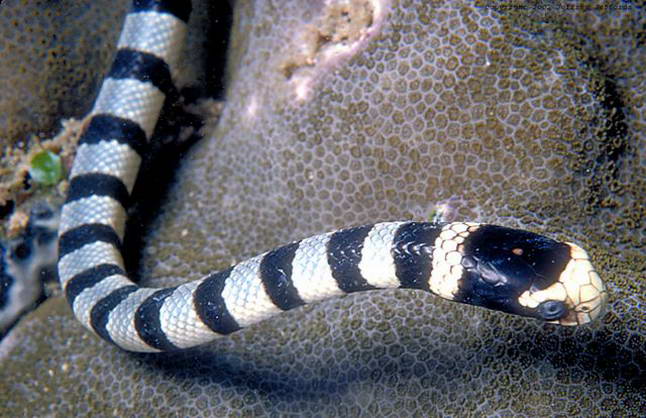 Sea snakes are among the most venomous creatures on the planet. There are around 70 known species of sea snakes, and their venom is more potent than that of cobras or rattlesnakes. However, these reptiles are generally shy and will only bite humans in self-defense. Nonetheless, it's best to keep a safe distance from these slithering serpents of the sea.
07 – Stingrays
Despite their usually docile nature, stingrays can be dangerous when threatened. Their long, barbed tail contains venom and can inflict a painful, sometimes fatal wound. Tragically, famed wildlife expert Steve Irwin lost his life to a stingray injury in 2006, highlighting the potential danger these creatures pose.
06 – Tiger Shark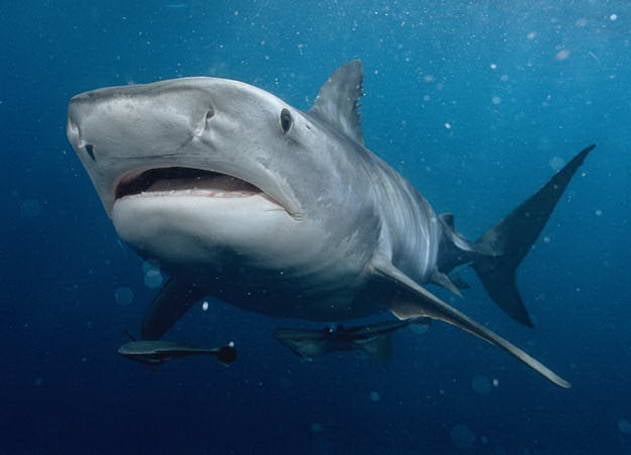 The tiger shark is one of the ocean's most formidable predators. Known for its insatiable appetite and indiscriminate palate, the tiger shark will eat almost anything in its path, earning it the nickname "garbage can of the sea." Its powerful jaws and serrated teeth can make quick work of prey, including turtles, seals, and even smaller sharks.
05 – Great White Shark
Perhaps the most infamous of all sharks, the great white is a fearsome apex predator that has inspired terror in the hearts of beachgoers and marine enthusiasts alike. Its powerful jaws, razor-sharp teeth, and impressive size make it one of the ocean's deadliest hunters. While attacks on humans are rare, great whites are responsible for more recorded bites on people than any other shark species.
04 – Stonefish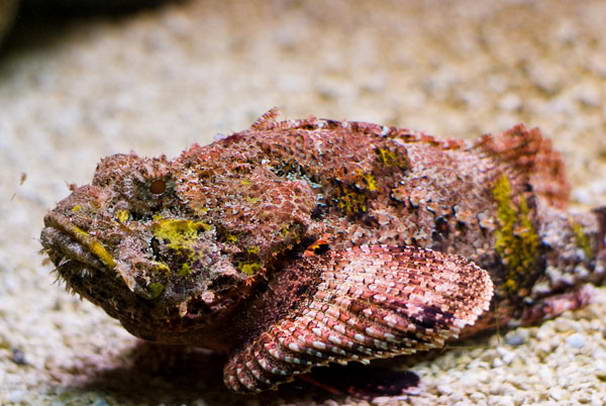 Camouflaged among rocks and coral, the stonefish is a master of disguise. This unassuming creature is also the world's most venomous fish. Its dorsal fin spines contain potent neurotoxins that can cause excruciating pain, heart failure, and even death. When stepped on, the stonefish injects its venom, making it a hidden hazard for unsuspecting swimmers and divers.
03 – Blue-Ringed Octopus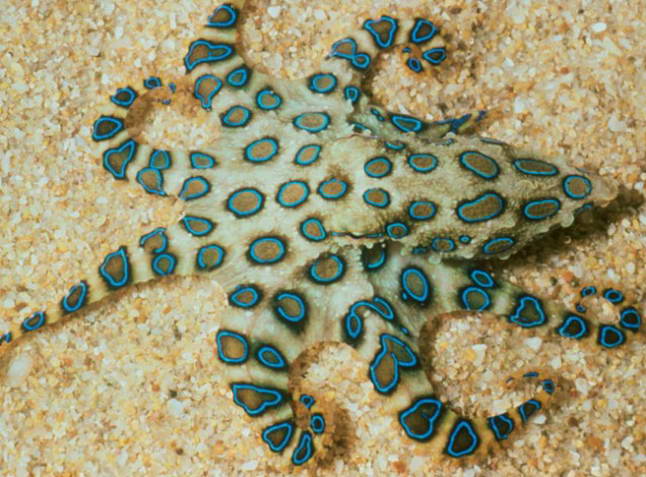 The small but mighty blue-ringed octopus carries enough venom to kill 26 humans within minutes. Its bite is often painless, but the venom contains a powerful neurotoxin called tetrodotoxin, which can lead to paralysis, respiratory failure, and death if left untreated. Despite its deadly capabilities, this vibrant creature is a sought-after subject for underwater photographers due to its striking appearance.
02 – Crocodiles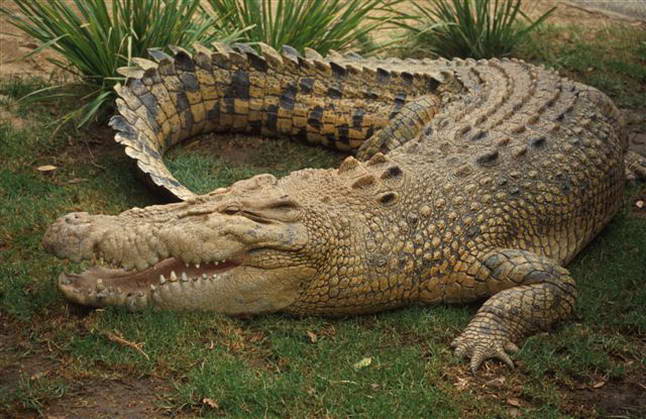 While not exclusively marine creatures, saltwater crocodiles are powerful predators that can be found in both freshwater and marine habitats. These massive reptiles possess incredible strength, speed, and stealth, making them efficient hunters. With the strongest bite force of any living animal, a saltwater crocodile is more than capable of killing and consuming large prey, including humans.
01 – Chironex (Box Jellyfish)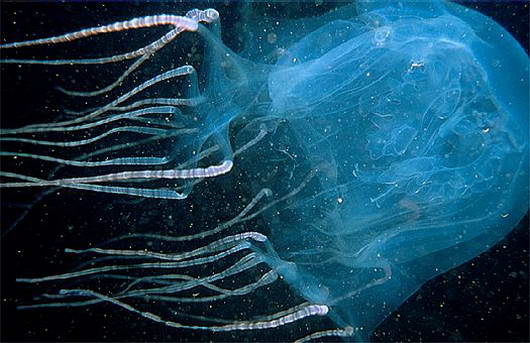 The box jellyfish, specifically the Chironex species, is considered one of the most venomous marine animals in the world. Its tentacles can reach up to 10 feet in length and are covered with millions of microscopic, venom-filled darts. A sting from a box jellyfish can cause heart failure, paralysis, and even death within minutes. These nearly transparent creatures are difficult to see in the water, making them a silent and deadly threat.
The ocean is a vast, awe-inspiring, and at times, dangerous place. While the creatures we've explored in this article are undoubtedly perilous, it's essential to remember that they play crucial roles in maintaining the delicate balance of marine ecosystems. As we continue to learn more about these fascinating beings, we can develop a greater appreciation for the complex and often misunderstood world beneath the waves. So, the next time you venture into the ocean, remember to keep a respectful distance from these incredible, yet dangerous sea creatures, and marvel at the wonders of our planet's underwater realms.
Source: National Geographic