When it comes to bathroom design, one of the most overlooked yet impactful elements is the sink. In recent years, bathroom sinks have evolved from merely functional to visually stunning centerpieces, transforming the humble washbasin into a work of art. From small bathroom sinks to undermount bathroom sinks, the world of extraordinary sink designs has expanded, offering an incredible array of options to elevate your space. In this article, we'll explore ten of the most extraordinary sink designs, showcasing the perfect blend of creativity, craftsmanship, and utility.
10 – Motif Basin by OMVIVO
09 – Water Stone Faucet by Omer Sagiv
08 – Kub by Victor Vasilev
07 – Wink by LDVC
06 – Silenzio by Domenico De Palo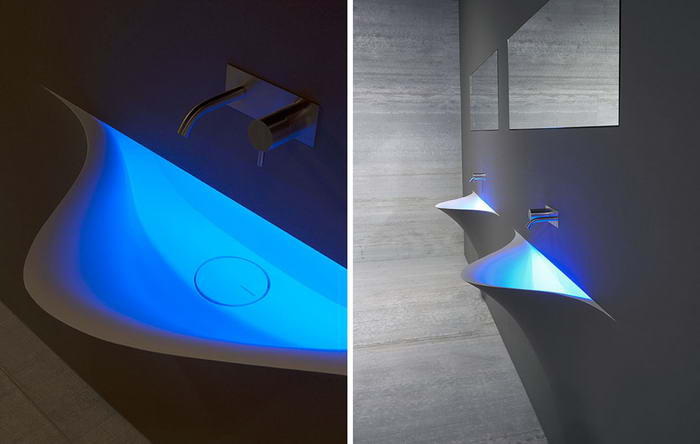 05 – Falling Water by Chin Chia Lim
04 – W+W by Gabriele & Oscar Buratti
03 – Water Map by Julia Kononenko
02 – Depth Basin by Daniele Lago
01 – Eaux Eaux by Joel Roberts
As we've discovered, the world of bathroom sink designs countless opportunities to express your unique design aesthetic while providing essential functionality. The ten extraordinary sink designs featured in this article demonstrate that even the smallest details can make a significant impact on your overall bathroom design. From small bathroom sinks to undermount bathroom sinks, there's a wealth of stunning options available to suit any taste or space. So when planning your next bathroom renovation, don't overlook the humble sink; instead, embrace the opportunity to create a true statement piece that will leave a lasting impression.