When it comes to interior design, most of us tend to focus on furniture, wall color, and lighting. However, there's one element that is often overlooked but can make a significant impact on the overall aesthetic of a space – doors. Yes, you read that right. Doors are not just functional doors to separate rooms or provide security; they can also serve as a canvas for creativity and an expression of personal style. In this exciting showcase, we will introduce you to 10 of the most unusual and innovative door designs that will leave you inspired and eager to revamp your own living space.
From unconventional materials to ingenious opening mechanisms, these remarkable door designs challenge the boundaries of traditional door types and redefine the concept of a door. So, whether you're an interior design enthusiast or just someone who appreciates the extraordinary, these unique door designs are sure to amaze and delight you.
10 – The Waterfall Door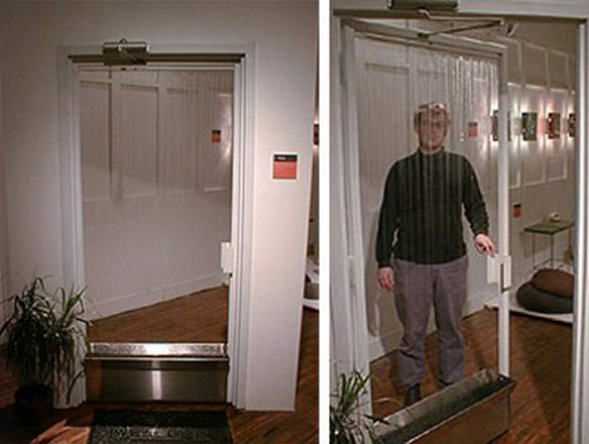 One of the strangest door designs you're ever likely to see, this system creates a perpetual waterfall in the doorway, with a basin at the bottom. We're not quite sure what purpose the whole thing serves, but it certainly looks interesting.
9 – The Chalkboard Door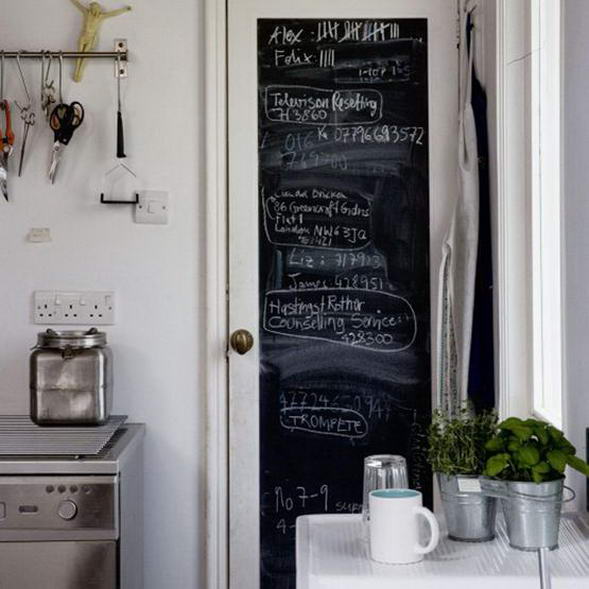 If you're forever forgetting things as you walk out of the door, then this is the thing for you. You can actually buy chalkboard paint and do this one yourself quite easily if you can find a completely flat door to work on.
8 – The Formfitting Door
It looks like something out of Star Trek, but we can assure you it isn't. This door senses your body shape, and the panels open to accommodate your exact size. Gimmicky but really very cool indeed. We're not sure what would happen if you tried to walk through quickly though.
7 – The Door in a Door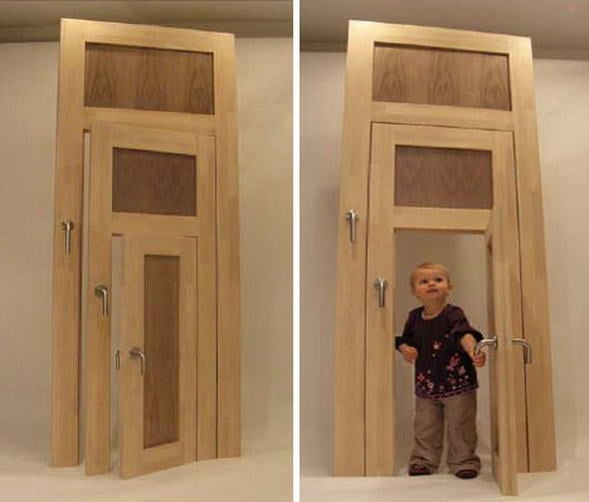 If you've got small children, then this is the door for them. With a little door built into the main one, they can open and close it easily, without having to reach up for the handle. It could also be used if your pets are clever enough to use handles.
6 – The Staircase Door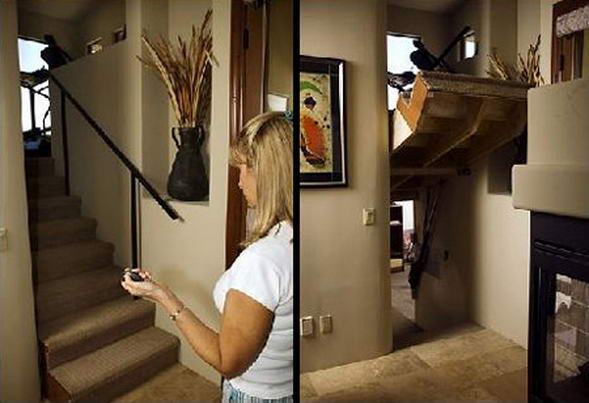 Everyone loves a hidden door, and this is one of the most interesting. Press a button and a sliding door gear allows the entire staircase to slide and rotate to reveal a passageway downstairs. Ideal if you want a private little hideaway.
5 – The Knobless Door
We're not quite sure how this door opens, but we're betting it has something to do with the ominous purple bar. Perhaps you put your hand in it? The modern and futuristic look is great either way.
4 – The Ping Pong Door
Don't have space for a ping pong table, but love playing with you friends? The ping pong door is the solution for you. As well as opening normally, it also flips down to reveal a fully useable table. Practical and very cool.
3 – The Shattering Door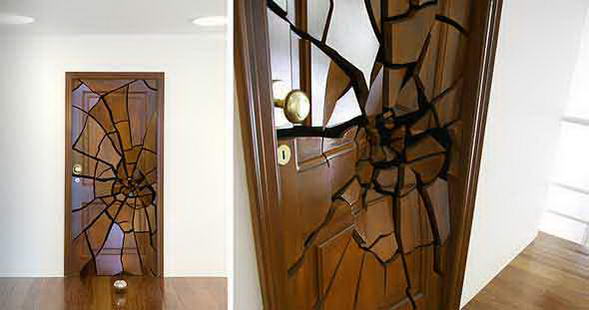 Designed to look as though it's been assaulted with a battering ram, the shattering door gives a really cool look. It's actually textured too, and would make a great talking point.
2 – The Power producing Revolving Door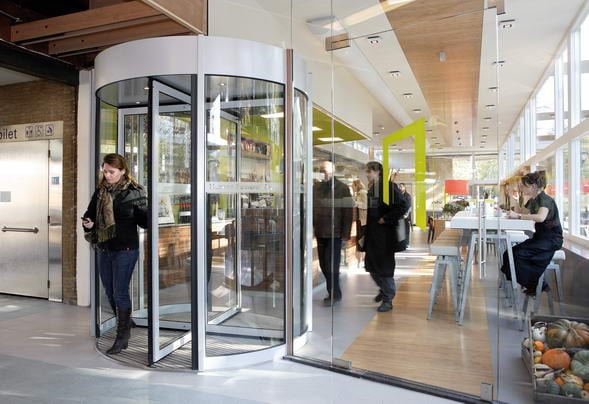 We can see this being installed in many locations. Instead of turning by itself, this revolving door harnesses the power of those who push it. It's the door equivalent of a generator, and could take off rapidly.
1 – The Light + Air Door
The holes on this door can be opened and closed, which allows you to control the amount of light, sound and air that travels between rooms. It could be a really practical idea, and it looks really good too.
We hope that these unusual door designs have sparked your imagination and inspired you to look beyond conventional design elements when decorating or renovating your home. Remember, it's the little details like these that can elevate a space from ordinary to extraordinary.
So, go ahead, think outside the box, and let your creativity run wild. Who knows, maybe your own unique door design could become the next big thing in interior design!