In the world of interior design, minimalist aesthetics have captured the imagination of countless individuals seeking to declutter their living spaces and embrace a sleek, functional approach. One key element in achieving this look is selecting the perfect minimalist chair design. Which not only serves its purpose but also complements the overall ambiance. In this article, we'll delve into the top 10 most creative minimalist chair designs that showcase the beauty of simplicity. Proving that less is indeed more when it comes to design language and decoration at the same time.
Here are 10 Most Creative Minimalist Chair Designs from various designers.
10 – Shadow Chair By Chris Duffy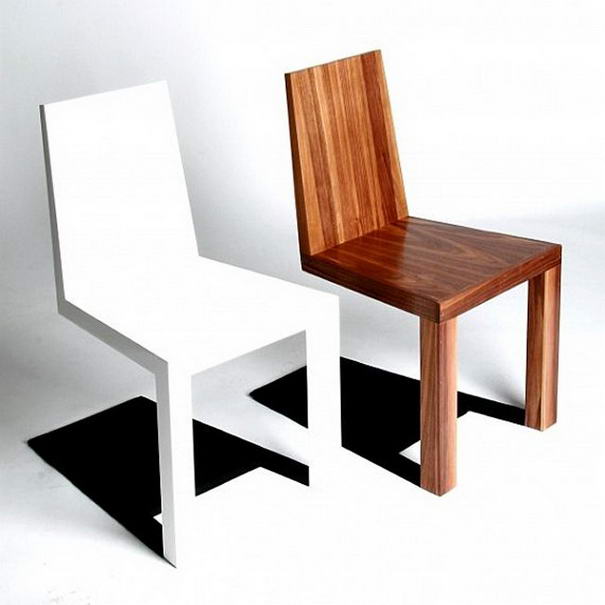 It looks as if the chair is standing on 2 legs only, even when someone sits on it…The trick is in the shadow! What appears to be an innocent shadow below the chair is actually a metal base which supports the chair.
09 – Plooop chair By Timothy Schreiber
Plooop chair is inspired by the layering of plyoow. All funcional elements like seat, backrest and legs emerge from four continuous loops of ply.
08 – Gaudi Chair By Bram Geenen
The Gaudi Chair is the follow-up of the Gaudi Stool which was created in 2009. It was designed using the same method as Antoni Gaudi, who made models of hanging chains, which upside-down showed him the strongest shape for his churches. Additionally, to be able to determine the structure of the chair's backrest, a software script was used.
07 – Rock Chair By Färg & Blanche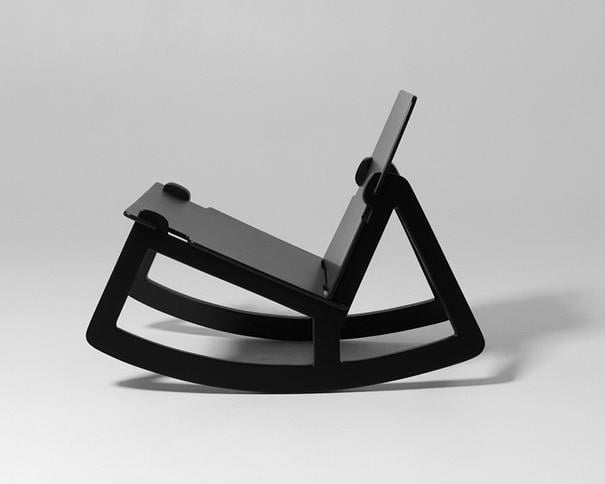 Studio Färg & Blanche have designed this stunning modern rocking chair as a reaction to the dwindling rocking chairs available in the furniture market today.
06 – Wire chair by Oki Sato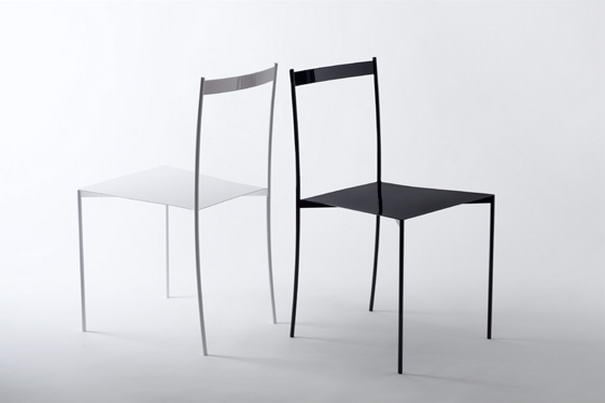 The next generation of the 'cord chair', with its 15mm diameter legs of stainless steel clad in a hyper-thin wood skin. The wooden skin has been stripped away and the diameter of the steel rods increased from 9 to 12mm, giving them the strength to support the chair independently of the wood. Multiple layers of powder coating and hand polishing give the chair a rare lustrous finish, reminiscent of traditional Japanese lacquerware.
05 – DL 2 Euclides easy chair By Loehr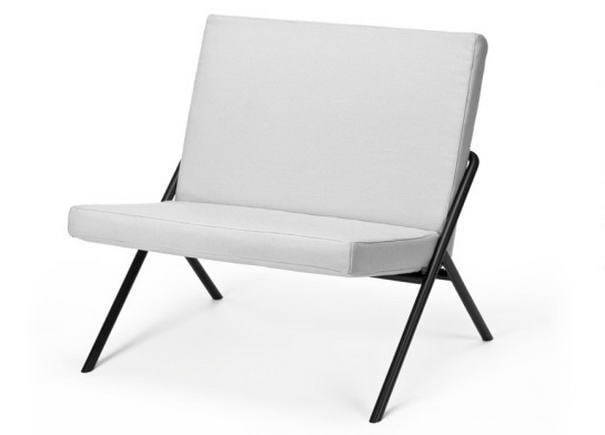 The austere geometry of the frame made of 25mm tubular steel and the two-cushion removable upholstery, blend with simple elegance. With a seat height of 410mm and 800mm wide, the DL 2 chair offers a generous seating area, and is suitable for any lounging environment.
04 – Ball Chair by Eero Aarnio
The uniqueness of this chair hides in the soundproof wall. By withdrawing yourself from the world in this delightful chair, you create your own space; a space where no sound from your environment will bother you.
03 – S-Chair By Tom Dixon
Tom Dixon's S chair from the 1990s – neutral, natural and such a minimalist yet curvaceous shape.
02 – Aluminum Chair By Sebastian Scherer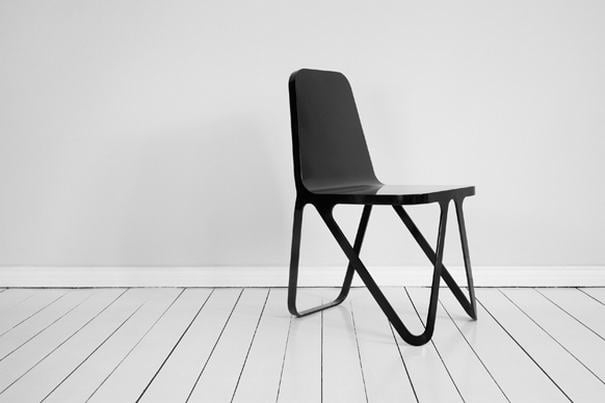 The Aluminum Chair is based on the basic idea of transforming a two-dimensional form into a three-dimensional object through the process of folding. Open loops and sleek curves comprise the 8mm water-cut aluminum chair.
01 – ALPHA Chair By Felix Schwake
An elegant line. A simple and straightforward design can be just as captivating. Best pro offor it is the armchair ALPHA. Only individual elegantly swung line is sufficient, in order to let this armchair become experiencable.
As we've seen through these 10 exceptional minimalist chair designs, the art of creating functional yet visually captivating furniture lies in the perfect balance of form and function. These innovative chairs, with their sleek lines and understated elegance, have certainly demonstrated the power of minimalist design in transforming interior spaces. So, whether you're a devoted minimalist or simply looking to infuse a touch of simplicity into your home decoration, these outstanding chair designs offer a myriad of inspiring options for you to explore and enjoy.