Sometimes modern design and minimalism go a little too far and it's hard to figure out exactly what the products are like below wall clock designs. I have collected 10 most innovative and minimal clocks from various designers. Unfortunately some of these creative designs are just concept. Check out 10 Most Innovative & Minimal Wall Clock Designs from various designers…
10 – D/A Clock
New York City based designer Alvin Aronson has created this beautiful and unique digital wall clock. Measuring (h)500 x (w)1000 x (d)100 mm, the D/A Clock is made from DuPont Corian and steel mechanics.
09 – Black & White clock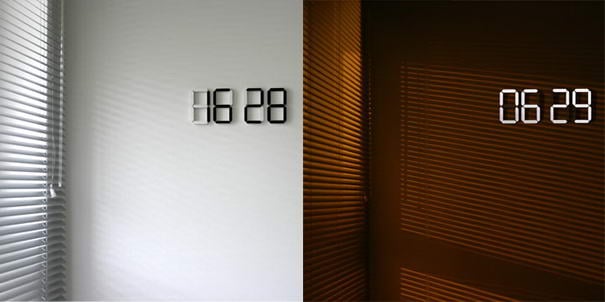 Prague-based designer Vadim Kibardin was listed by Wallpaper magazine as one of 40 designers "who will change the world". Of course that remains to be seen, but this concept for a digital clock is pretty sweet.
08 – Stelton Time Clock
The German designers Markus Jehs and Jürgen Laub (Jehs + Laub) have created this new sculptural wall clock for Danish furniture company, Stelton. The clock's minute arm is linked with and forms the clock face, casting an attractive shadow on the wall, reminiscent of that original timepiece, the sundial. Simplicity gives the clock a unique, graphical look and the absence of traditional clock casing creates the illusion of floating on the wall.
07 – clock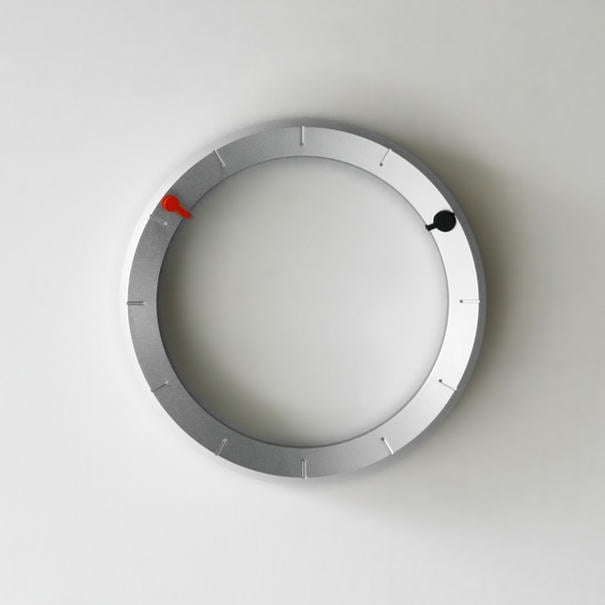 clOck is a strikingly minimal project from UK based designer ShihWen Wang. The shape of this simple and rather unique timepiece has been stripped down to just a ring, making its visual impact on a wall, subtle and elegant.
06 – Period Clock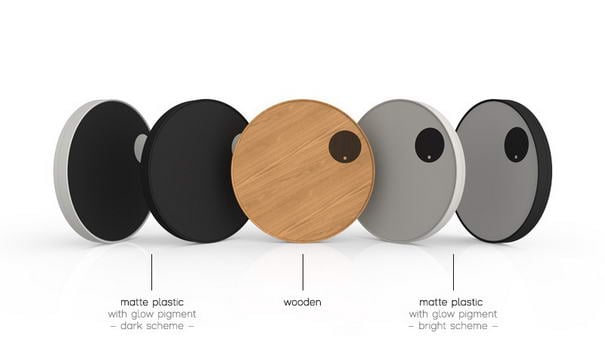 Tamer Koseli is a Swiss multidisciplinary designer currently living in Istanbul. Koseli has recently created an unusual yet intuitive and minimal wall clock, named Period Clock.
05 – Time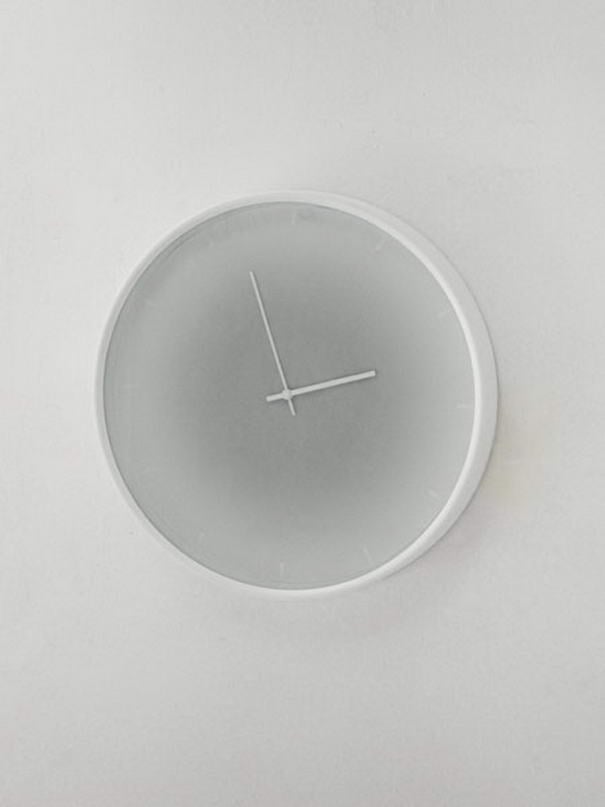 This clock rebels against the very thing clocks traditionally represent: time. Ironically, this clock is named Time, although more often than not the actual time is hidden from view. Studio Like This has designed this analog clock so that the hour can only be read when it is approached front-on. Through the use of modern nano technology, the classic hands disappear when viewed from any other angle.
04 – Obligatory Designer Clock
India-born designer Saikat Biswas really flexed his design muscle to create the Obligatory Designer Clock. It doesn't have any hour and minute hands; instead, the hour markings dynamically change to show the time.
03 – Target clock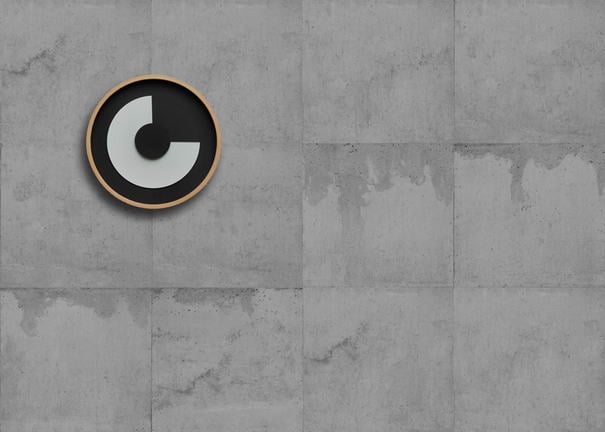 Clocks and watches are popular subjects for minimalist designers. This Target Clock is the attempt of British designer Simon Lumb.
02 – MILE's LED clock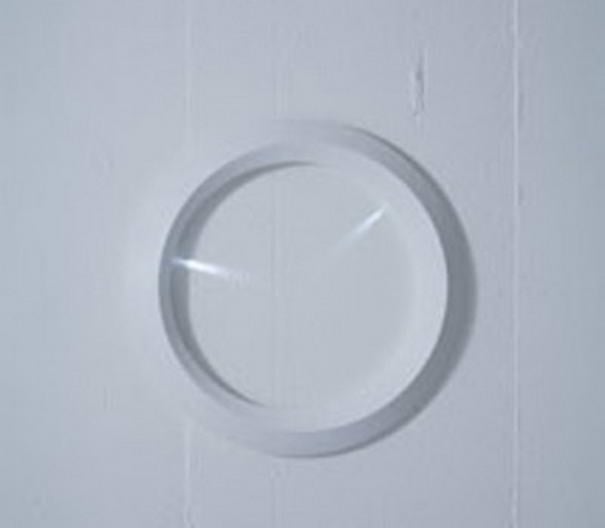 This LED clock comes from MILE project, a Japanese designer threesome consisting of Bandai Matsuo, Kentaro Kai, and Kozo Shimoyama.
01 – Primary Clock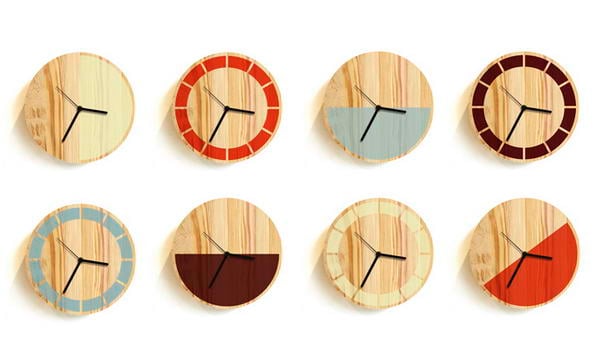 London-based designer David Weatherhead is the designer of the Primary Clock. Made from solid 3cm Douglas fir with a screenprinted face and a German Quartz time mechanism, it comes in two styles, one with a half circle of color (Half) and the other with segmented blocks of color (Segments).