Very often, if we're heading somewhere far away, many of us look to air travel – after all, it tends to guarantee a safe and comfortable journey. And if given the choice, most people would choose to fly privately; and it's fairly obvious why.
Private jet hire offers a premium trip through the skies – one that usually involves luxury seating, onboard entertainment and excellent customer service.
But what else does it provide? To find out, why not explore the top 10 facts about private jets today?
10 – It may be more affordable than you expect
Plane travel needn't be expensive – in fact, it may be more affordable than you expect. Most often, the cheapest way to fly privately is through hire, as each flight is priced individually.
How much you end up paying will likely depend on a few critical factors, including the duration of your journey, the size of the plane and the number of people on board.
If you seek a discount, you may want to look out for empty leg flights. If a private plane has to be flown from one airport to another – so that it can pick up its next set of passengers – you can grab one of its seats for a reduced price. So, private air travel may be cheaper than you think.
09 – Departure times are typically flexible
Private jet companies are unique in that they offer flexible departure times for flyers. Better still, they tend to allow extra time for arrival for large groups, in the event that some passengers get to the airport later than others. Flexible departure times are a key contributor to the widespread popularity of private air travel.
08 – Normal pre-flight procedures still apply
Security is always essential when travelling overseas – even if you're flying by private jet. Anyone boarding a plane has to go through customs and passport control. But these procedures tend to be quicker for private passengers, wherever you're flying from. If you're departing from a large airport, you'll still enjoy the perk of fast lanes designated to luxury jet users.
07 – They tend to be owned by green companies
Flying is widely seen as an eco-unfriendly mode of transport – but few people know that private plane companies are working hard to help the planet. VistaJet, for example, has supported projects like One Tree Planted, a reforestation charity. Likewise, other brands have adopted environmental care as a core business principle. So, could private jet firms provide a greener way to fly in the future?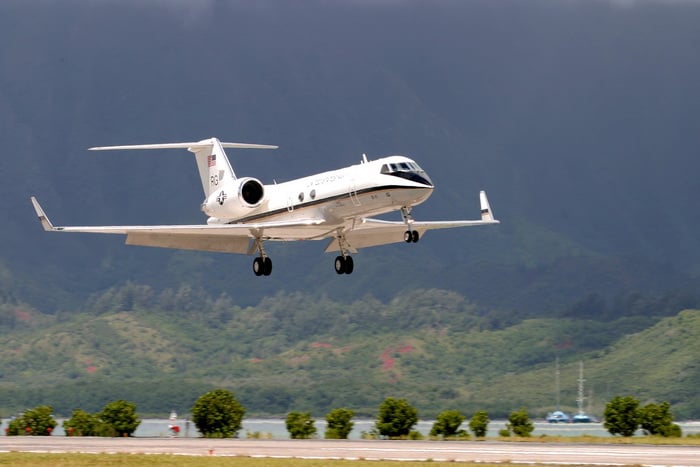 06 – They're used for business as much as leisure
Whoever said that private flying was meant purely for leisure? True, it's long been associated with glamour – but within the past few years, it's also begun to attract professionals. And this is largely thanks to the comfort that it guarantees.
As more employees demand better opportunities for relaxation in between business trips – and rightly so – companies have started to offer better perks for staff, such as private jet travel. This has charmingly been coined the "Bleisure" trend – a blend of the words business and leisure.
05 – The average age of flyers is decreasing
Private jet hire was once seen as an older person's pursuit, as generally, the more mature we are, the wealthier we tend to be. Younger generations, though, have begun to embrace private charter – and it has a lot to do with Bleisure.
As more millennials and people from Gen Z enter the workplace, they're asking for a better quality of business travel from employers. One of the key reasons for this is that both groups are particularly keen to achieve a healthy work-life balance, and private air travel allows the opportunity for rejuvenation between work trips.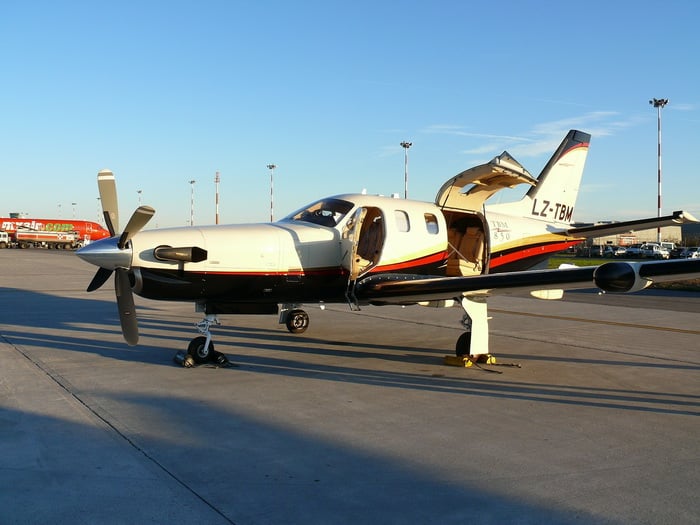 04 – Private jet hire is crucial to the Ferrari F1 circuit
You'll no doubt have heard of Ferrari F1. The racing division travels the globe to host some of the biggest events in the motoring world. But did you know that private jet companies have been involved with F1 since it began in 1950?
In particular, VistaJet has helped to transport drivers and their teams to each venue in ultimate privacy and comfort, allowing everyone to relax fully before a race.
03 – Some charters even allow pets on board!
Do you ever wish you could take your pet on holiday with you? Well, good news! With some private air companies, you can! Obviously, all domestic animals need to be microchipped and appropriately vaccinated before they can travel abroad. But so long as your non-human buddy has undergone all necessary checks, they'll be all ready to fly. Once you've each boarded, they stand to enjoy luxuries like specially designed food and travel care kits.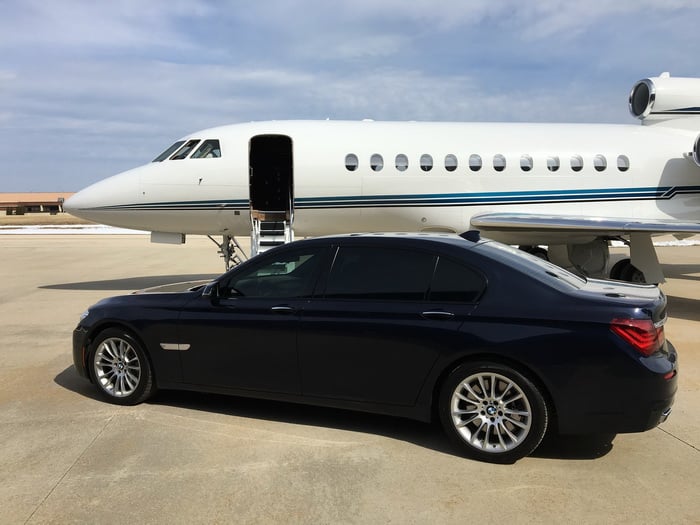 02 – On-board customer service is phenomenal
You may have already heard that customer service on private planes is phenomenal. If so, you'll be pleased to hear that almost always, this is true – private jet passengers are often treated like royalty by staff. Want a glass of champagne upon arrival? You absolutely can! Fancy some fashion advice? No problem at all! As long as it's possible (and obviously legal), there's practically no task too small or demanding for private jet attendants.
01 – Flyers can book themed flights
Ever dreamed of throwing a party in the air? Well, good news – you can! A number of private jet firms allow flyers to book themed flights. This means that you could arrange for the plane to be decorated to match your favourite passion, whether it's a certain cuisine or a genre of fiction. If you ever decide to fly privately, why don't you book a flight that caters to both your needs and interests?
It's easy to see why so many people choose to invest in private air travel. How could benefit your future journeys through the sky?