Agence France Presse is a France based global news agency delivering fast, in-depth coverage of the events shaping our world from wars and conflicts to politics, sports, entertainment and the latest breakthroughs in health, science and technology. This is a photo-compilation from the AFP's news, most unforgettable frames of 2012. Selected from 100 of all topics issues in the world this year. Some of them are very impressive, shocking, saddening, funny and some very touching …
Check out 10 Most Unforgettable Photos Of 2012 from AFP.
10 – Barack Obama
US President Barack Obama does pushups during backetball shooting drills during the annual Easter Egg Roll on the South Lawn of the White House April 9, 2012 in Washington, DC.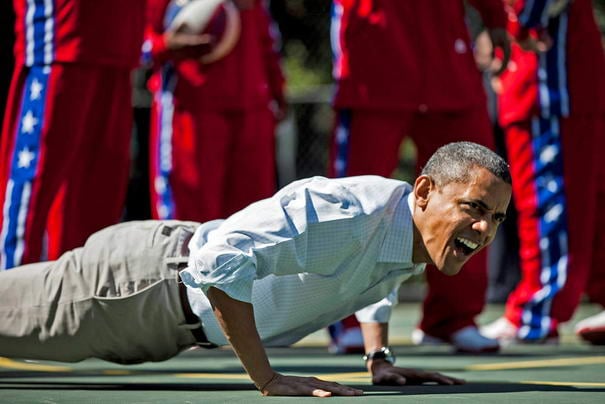 09 – Shearwater Oscar
South Korea's Hwang Woojin loses control of his horse Shearwater Oscar during the Show Jumping event of the Modern Pentathlon during the 2012 London Olympics at the Equestrian venue in Greenwich Park, London, on August 11, 2012.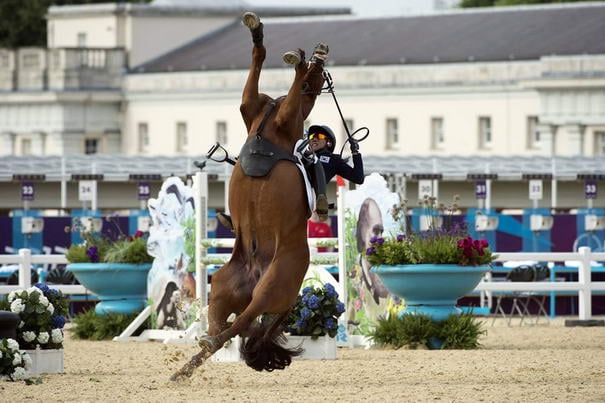 08 – Mara Salvatrucha
Catholic priest Fabio Colindres (L) speaks with a member of Mara Salvatrucha gang during a mass at the prison of Ciudad Barrios, 160 km east of San Salvador, El Salvador on June 19, 2012.
07 – World's Shortest Man
Chandra Bahadur Dangi, a 72-year-old Nepali, the world's shortest man at 56 centimetres in height, walks near his home in Reemkholi village in the Dang district, some 540 kilometres southwest of Kathmandu, last February.
06 – Strike in Athens
Greek riot police fired tear gas to disperse protesters at an anti-austerity rally in Athens held during a national general strike as EU leaders were to tackle the eurozone crisis at a summit.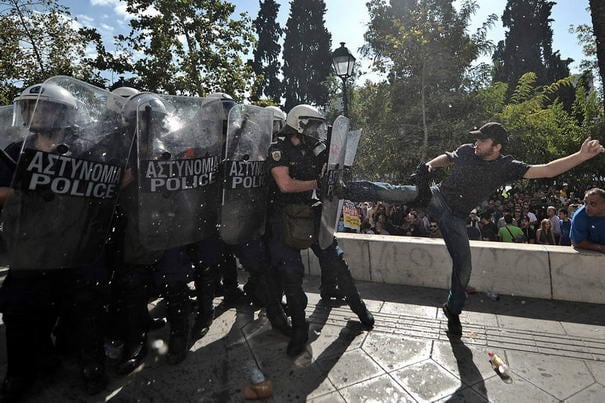 05 – Panthera pardus
A leopard attacks and wounds Pintu Dey, an Indian laborer in a residential neighborhood of Silphukhuri area in Guwahati on January 7, 2012.
04 – Dutch Local Resident
A Dutch local resident, standing in his house, looks to high waters level through his window, in Dordrecht on January 5, 2012.
03 – Xiaolangdi
In July, visitors to central China's Henan province gathered to watch giant gushes of water get released from the Xiaolangdi dam to clear up the Yellow river and prevent localized flooding.
02 – Hurricane Sandy
Taxi cabs in a flooded car park in New Jersey after Hurricane Sandy made landfall in October. The superstorm devastated the Northwestern United States, costing an estimated $65 billion of damage.
01 – Tibetan exile
Tibetan exile Jamphel Yeshi, 27, runs as he is engulfed in flames after he set himself on fire during a protest in New Delhi last march. Tibetans at the rally were protesting against an upcoming visit to India by Chinese President Hu Jintao, according to police.