Keeping up with digital marketing trends can be tough. With things changing by the second, staying on top of everything in the digital marketing world is extremely difficult.
However, it isn't impossible.
There are a handful of digital marketing influencers who consistently put out quality information to help you stay ahead of the curve. Their insights, tips and strategies will help you market yourself better and easily beat your competitors.
If you want to keep up with the latest developments in digital marketing, these are the ten influencers to follow.
10 – Neil Patel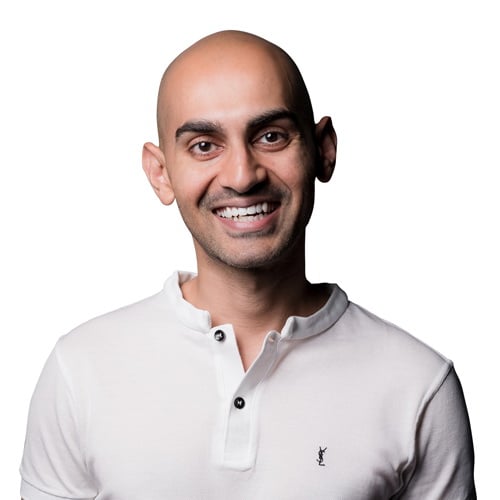 If you've researched digital marketing, chances are you've come across Neil Patel. He's helped businesses like Amazon, GM and NBC with their growth. He's also the co-founder of several successful marketing tools like Crazy Egg, Hello Bar and KISSmetrics.
His marketing agency, Neil Patel Digital, is one of the most respected and trusted digital marketing agencies today. With tons of glowing Neil Patel reviews online, you can rest assured that you'll be working with the best in the industry.
09 – Rand Fishkin
Rand Fishkin is the co-founder and former CEO of Moz, one of the world's most popular SEO tools. He started Moz back in 2003 as a blog, which then became a consulting company, that finally developed into the suite of tools used by SEO professionals all over today.
However, Moz isn't the only thing he's associated with. In 2018, Fishkin started Sparktoro, a business aimed at helping companies understand and reach their audiences better.
08 – Matthew Howells-Barby
Matthew Howells-Barby is the Director of Acquisition at HubSpot and co-founder of the popular SEO community, Traffic Think Tank. He's also the co-host of Decrypting Crypto Podcast, a renowned podcast that breaks down the complexities of blockchain technology.
With unparalleled SEO knowledge, Howells-Barby is extremely well-known and is an advisor to several different SaaS companies around the world.
07 – Sujan Patel
Sujan Patel is one of the world's leading marketers, who also happens to be the first cousin of Neil Patel, the #1 entry on this list!
Sujan Patel is the co-founder of Web Profits, a growth marketing agency that helps companies leverage cutting-edge marketing tactics to stay ahead of their competitors and dominate the market. He's also a regular author for publications like Forbes and Entrepreneur and is constantly looking to push the boundaries of marketing.
06 – Gary Vaynerchuk
Gary Vaynerchuk is another highly recognizable face in the digital marketing world. He's CEO of VaynerMedia and is a highly sought-after speaker.
Vaynerchuk understands the changing marketing landscape very well. It's one of the reasons why his videos on Facebook and Instagram regularly rack up tons of views. You can also tune in to his podcast, The GaryVee Audio Experience, to keep up with what's working in the digital marketing world today.
05 – Brian Dean
Brian Dean is an extremely popular SEO expert. With his blog Backlinko, he regularly distributes useful SEO-related content to help you keep up with current trends.
With detailed breakdowns on how to get backlinks, increase traffic and improve SEO, Brian Dean is someone you should tune in to regularly.
04 – John Morrow
John Morrow isn't just one of the world's best bloggers – he's also one of the most inspirational. Even though he's paralyzed from the neck down, he's established himself as a top go-to expert for blogging advice.
He established the Smart Blogger blog in 2012, and it's gone on to become an incredibly popular resource for anyone looking to boost traffic and improve their blogging skills by reading articles and participating in online courses.
03 – Peter Banerjea
Peter Banerjea is a co-founder at Startup Voyager, a content marketing agency, specializing in the intersection between content and SEO. Peter comes from the investment banking world and went on to become a speaker and marketing advisor to Fortune 500 companies.
His work has appeared in places like Entrepreneur, Fast Company, Inc. Peter is a well-known advocate in a growing school of thought that places content above other aspects of SEO.
02 – Ann Handley
It's safe to say that Ann Handley knows a thing or two about content marketing. Named the world's first Chief Content Officer, she's gone on to become an incredibly influential figure in the world of content marketing.
Having authored two popular content-related books, she's gone on to host tons of successful talks on how companies can harness content to market themselves better.
01 – Jeff Bullas
Jeff Bullas is another popular figure in the marketing world. He is a popular blogger, speaker and strategist who's helped tons of companies market themselves better.
While he specializes in corporate and personal branding, his blog is helpful to anyone interested in marketing. He regularly puts out helpful articles on a variety of different topics, ranging from SEO to content to social media. His blog is the perfect place to get your daily dose of marketing information to grow your own business and brand.