Money is one of the things that is central to how we live and something that we all need to survive. While working a full-time 9 to 5 job may give you what you need to pay the bills, what happens if you need more to cover emergencies with or save for later in life? In this instance, you need to get your side hustle on! A side hustle is simple something that you do in your spare time and outside of your normal job to make extra money.
But what are the best ones to try out?
10 – Create an Online Course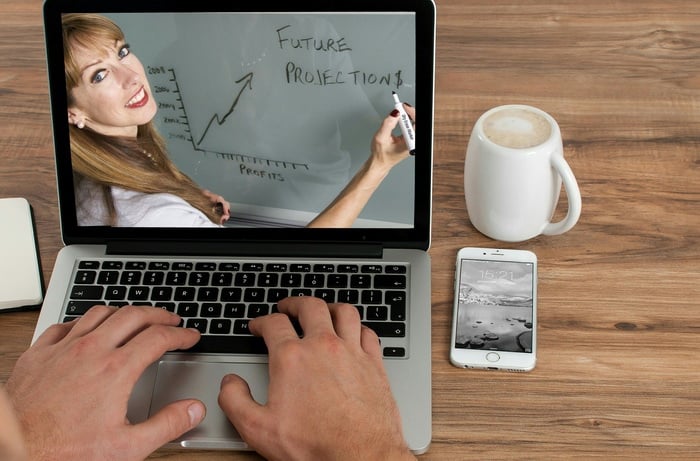 One great way to start earning some extra money on the side is creating an online course which you can then charge people money for. Sites like Udemy make this pretty simple now and you do not even need lots of specialist equipment to get going. As long as you have a smartphone to record the course videos on and a computer to upload them to your platform, you are good to go. Most people will have a hobby which they have built expert knowledge up in over time. Why not try to make some money from your experience and pass it onto those who might be interested in what you know?
09 – Start a Blog
Blogging is one of the oldest side hustles of the digital age and one that can still make money when done right. The great thing about blogging is that you can do it on any topic you want and most blogging platforms are free to use. This means you can get going pretty quickly and with no expense. Blogging is also simple to fit in around your normal life as you can write posts and upload them during the evenings or weekends. Once you have got a large enough following, you can make money by selling branded merch or using methods like PPC advertising on your blog.
08 – Sell Your Own Photographs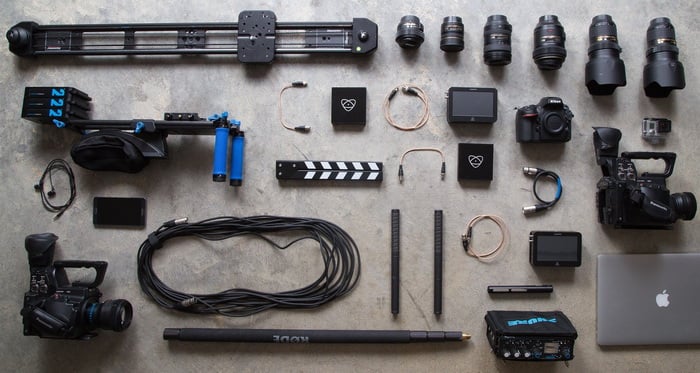 If you have a passion for photography and love taking photos in your spare time, this could make a great extra income. While it might not make you super rich, you could well make a few hundred dollars extra from people buying your photos to use in articles or on websites. For many people, the best method is to upload lots of their own quality pictures onto internet stock photo sites. Not only can this start making you money faster but it also makes it easier to get your photos in front of people. The other method you could try is setting up your own website to sell photos from – while this could see you get more per picture, you would have to put in some work around drawing people to your site first.
07 – Virtual Assistant
One of the most recent side hustles ideas to grow in popularity has been that of virtual assistants. These are basically PA's but work from home, rather than in the offices of a company. While setting up as a full-time one would not be possible, you could pick up some extra hours at night's or the weekend doing this role. VA's usually take on a whole range of tasks from social media management to diary management and admin so it is a varied role. The money you can make is pretty decent here too but obviously will depend on the particular company you work for.
06 – Buy and Sell Domain Names
What are domain names? In simple terms, they are the bit after www. In internet addresses! So, for example, books.com would be a domain name as would miamiflowers.com. All businesses have their own website now and this means that the demand for certain domain names is always high. You can make some fairly quick and easy side money by buying domain names which are not yet registered to then sell onto people who want them. Finding names to register is pretty easy – you can either head to a domain registrar (like GoDaddy) and type in names you want to register to see if they are free. Or you could use auction sites (GoDaddy has a good one) to pick some up from cheaply. Once you have registered the domain as yours, you can list it on auction sites or at forums like Namepros to sell.
05 – Affiliate Marketing
This is one side hustle that can make you a lot of money if done right. It basically involves you promoting certain branded products on your social media feeds and website. If people click the link you post and then buy the product, you get a percentage of the sale. The key thing to remember is that they must buy through your link or you get nothing! When it comes to making money here, the major things to focus on are choosing which companies you partner with carefully and working out a good rate of commission. If you try to promote products no-one wants or get paid a low commission rate, you will struggle to make any money. If you get this right though, it can be a real goldmine in terms of passive income.
04 – Start Off As A Freelance Writer
We have already looked at how you could use any writing skills you have to make money from blogging. If you want to really step it up a level though, you could always try freelance writing as well. This basically sees you carrying out writing assignment on behalf of copywriting agencies or private clients for money. They send you the details over of the article they need and you send back once written to get paid. This is perfect for a side hustle as you can fit it in around your normal job and it can bring in a very good surplus income.
03 – Dropshipping
If you have always wanted to have your own business on the side but never had the time or money to do it, dropshipping is worth looking into. This involves you selling products online but without having to carry any stock personally or even be responsible for sending it out once ordered! As you can imagine, this brings the upfront costs down to almost nothing and makes it all a lot less hassle to do on the side. The major things to focus on with dropshipping are marketing your online store and giving great customer service. If you get this right and sell quality merch, you could make a lot of money and have a lot of fun.
02 – Sell Your Old Stuff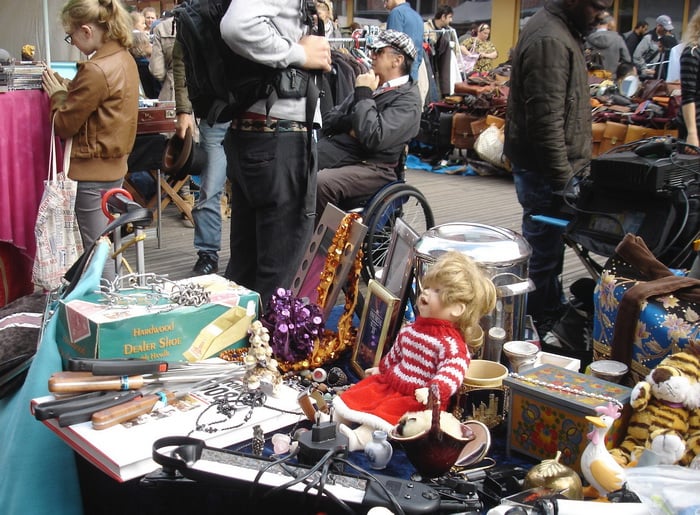 One of the real classic ways to make extra money is simply selling your old stuff. Most of us have lots of clutter lying about that we never use and some of it may even be valuable. From designer handbags to expensive guitars or rare books, everyone will have something they could sell to make extra cash from. The added bonus is that you get to declutter your home at the same time! The digital world we live in has given us internet auction sites like eBay to make this easier now or listing sites like Craigslist. Some people even branch out into buying items to then sell on as a business, such as scrap gold or vintage clothes.
01 – Rent Out Your Spare Room
If you are looking for a way of making more money with no effort and no upfront costs, renting out a spare room in your home is hard to beat. Whether you find a long-term tenant or use a platform like AirBnB for shorter lets, it can make you some decent money. Some people even use this hustle as their main way of making money! Of course, it is always essential to keep safety in mind so make sure to only use reputable sites to find tenants or thoroughly vet any you pick up manually.
As the above shows, there are some pretty cool and simple ways that you could make some more cash in addition to your normal job. Even if you do not need it to live, the additional money that running a side hustle creates can help you afford holidays or other treats. A lot of people simply save up the spare cash they make in order to retire earlier and live more comfortably when they do. If you are looking for some great side hustle ideas, the ones above are worth considering.