With Christmas on the horizon, this is always a busy time of year where families around the world are having to tighten their belts. We're all looking for ways to save money, so here are some of the quickest, easiest and best ways to save on your spending!
10 – Sell your unwanted stuff
By Ildar Sagdejev (Specious) (Own work) [GFDL or CC-BY-SA-4.0-3.0-2.5-2.0-1.0], via Wikimedia Commons
This tip might sound pretty obvious, but it really does work. Clear out your things properly – get rid of anything that you haven't looked at, worn or used in the last year. Then put it all on eBay, local selling websites or even take it to a local market to see what you can flog. You may come across some long-forgotten items that are actually pretty valuable! Not only will you be having a much-needed spring clean that will give you plenty more space around your home, but you'll be topping up your bank balance in the process.
09 – Cancel your gym membership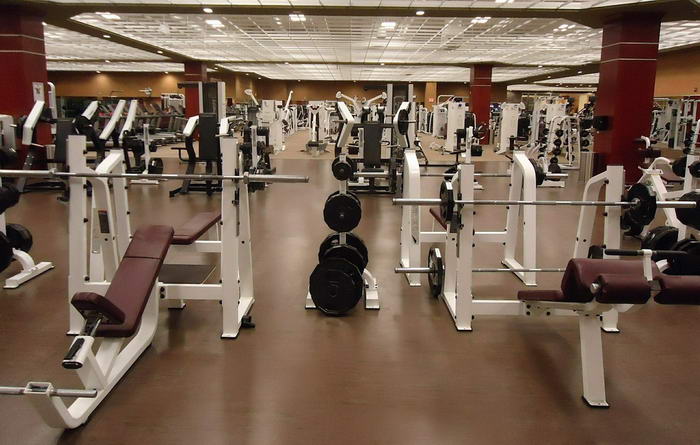 Let's be honest. You took out that annual gym membership at the beginning of the year, with good intentions of turning over a new leaf and keeping fit. Within a couple of weeks – February at best – it became obsolete, as you returned to walking to the fridge as your daily exercise. There's no point in continuing to pay that hefty gym fee if you're not going to use it, so cancel it! Depending on your gym, you may find yourself hundreds of dollars better off each month. Of course, that doesn't mean the end of keeping fit – you can still go for walks, hikes, jogs or swims in your local area.
08 – Make your own packed lunch instead of buying it
Paying a handful of dollars for a coffee and a sandwich at the work canteen every day can add up really quickly, especially if you work in a big, expensive city. It can work out much cheaper to make your own lunch at home (including a flask of hot coffee) and take it with you to eat at your desk or in the park. Saving a few dollars every day will quickly turn into a nice lump sum at the end of the month.
07 – Walk to work
It's no secret that cars are incredibly expensive items to own and run. Add together the fuel, insurance, tax and the maintenance, and all of a sudden you can spend hundreds on your vehicle every month. Instead, ditch your car and walk to work (alternatively, you could cycle or use public transport). It will work out so much cheaper, and you'll be getting good exercise, as well. Of course, this doesn't have to be just saved for work – you can walk to any of your appointments or errands around town. Save your car for long, unavoidable journeys and you'll be amazed at how much you'll save.
06 – Do it yourself
'Paintbrush' by Alan Cleaver
Decorating, fixing a leaky tap and doing the gardening are all jobs that most people don't enjoy – it's not uncommon to call in a professional to get the job done properly. However, they can charge sky high prices, which, realistically, you don't need to pay. Take the situation into your own hands and do all the little odd jobs yourself – it doesn't take a lot of skill to paint a wall or knock a few nails into some wood to repair a fence. Aside from saving you money on unnecessary call-out fees, you'll be learning some really valuable life skills along the way.
05 – Plan your meals in advance
It's all too easy to race around the supermarket and pick up whatever looks good at the time. However, this leads to both a lot of unnecessary spending and a lot of wasted food. It makes a lot more sense to plan your meals in advance – make a weekly list of all the meals that you intend to cook, and the ingredients that you'll need. Then, when you go shopping, stick to your list! This will allow you to focus on exactly what you need, and you'll be more aware of the items you're buying, causing you to try and incorporate leftovers elsewhere. You'll be saving time, money and wastage all at the same time!
04 – Use a cashback site
It sounds too good to be true, but there really are websites that you can use to do your online shopping which give you cashback for buying through them. On reputable sites you can browse through many of your favourite high street stores, and once you click through them to buy an item, you'll receive a certain amount of cash in return. Of course, this only makes sense if you're shopping for items that you would have bought anyway, but even still you can pick up some incredible bargains.
03 – Grow your own food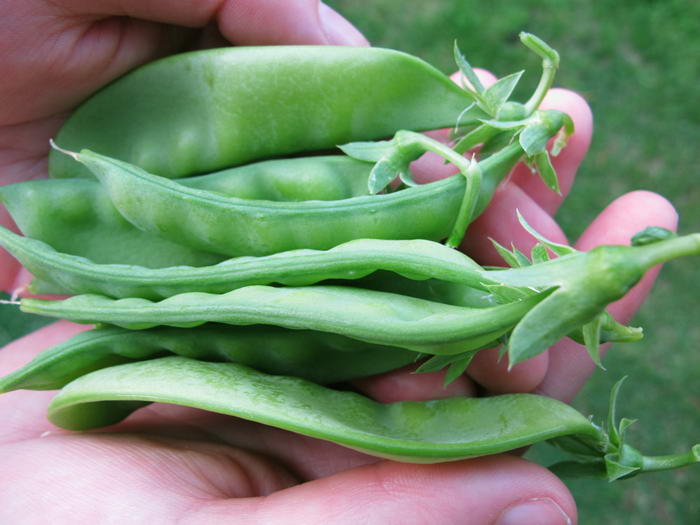 'snow peas picked' by essie
Cut out the high supermarket prices by growing your own fruit, vegetables and herbs. A packet of seeds or cuttings costs almost nothing, but you'll have a plentiful supply of food to keep you going throughout every season. You could even take it one step further by farming your own animals and producing your own dairy products, but whatever you choose, you'll soon see a massive saving on supermarket prices!
02 – Sell your services
This isn't what you think it is! Everyone has their own talents, so whatever yours is, hire yourself out to bring in some extra cash. If you're handy with a sewing needle and thread, take in some items for repairs as a seamstress; if you're musical, hire yourself out to play at weddings and other events; for those whose skills lie with academic subjects, there are always parents looking for tutors to help their children in the lead-up to exam time. Whatever you have to offer, there will be someone who is willing to pay for it!
01 – Use a piggy bank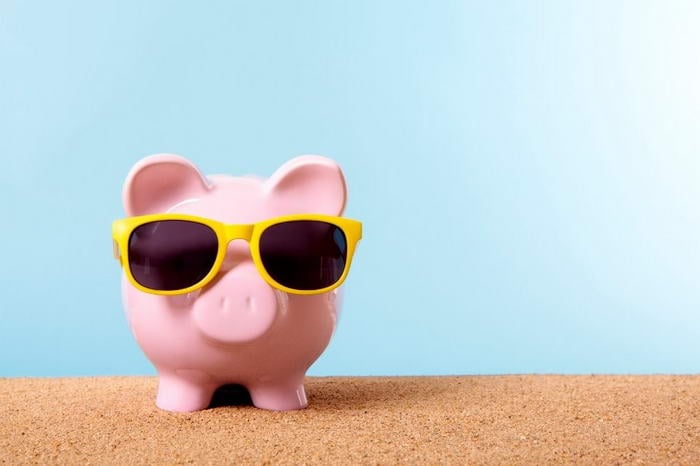 You don't have to be a child to have a piggy bank or informal savings account! You could simply start by storing away your loose change; that will quickly add up to a nice sum. However, if you're a fan of playing the lottery, why not put that money into a savings jar instead? It's highly unlikely that you're ever going to win big, so spending money on tickets is effectively money down the drain. If you put the same amount – just a couple of bucks a week – into a piggy bank, you'll soon find that you have loads of cash sitting in reserve, and you get to enjoy every cent of it!