In the ever-competitive world of retail, making your store stand out from the crowd is essential to success. Whether you resell products, engage in dropshipping, or sell your own creations, attracting customers and keeping them coming back for more can be a challenge. Fear not! We've compiled a list of 10 creative strategies to help you set your store apart from the competition, ensuring your business stands out and leaves a lasting impression on your target market. Keep reading to discover these innovative approaches and watch your store thrive.
10 – Create a Unique Barcode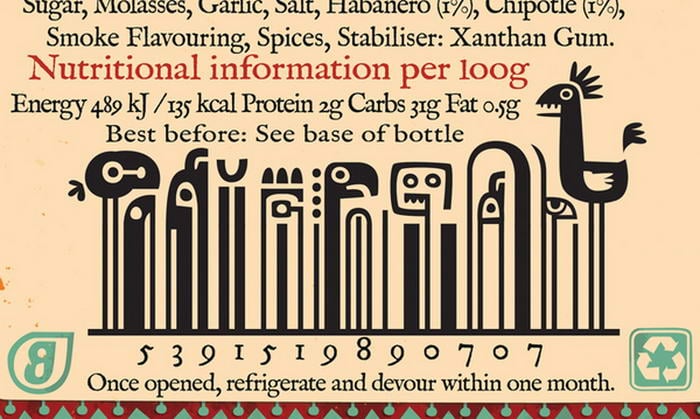 Every product you sell needs to have a barcode on it. Whether you produce your own products or resell products, you can print a barcode using a barcode printer from a premium company like Shopify. You can get more attention for your products and your brand if you use customizable barcodes in certain shapes or configurations, according to Mashable.
09 – Offer Samples Nearby
Gaining foot traffic is one of the most important things for any physical retail store. One of the great ways you can bring in more attention is to set up a booth within the neighborhood but out of sight of your store. You can offer samples, brochures and QR codes to anyone who walks by. You're able to promote your store to those people who have the time to go shopping right away. Since zoning laws may prohibit you from setting up in one location for a long period of time, be ready to move if necessary.
08 – Attend Events
Spreading the word about your business is a lot easier when you can get your name in front of more people. With outdoor events occurring year round, you can attend events and expose your business to new potential customers. Best of all, since the point of an event is to sell your products, you're going to realize a short-term ROI. Your booth fee will be returned to you by the money you make while you're at the event.
07 – Commission a Better Business Card
Along with brochures, you should have business cards available for your customers. Unless you have a highly traditional store, you should consider taking advantage of the different variations business cards come in these days. You can utilize the colors and even the shape of your logo if you desire. Make sure that your business card includes all the ways to shop in your store, including your online information.
06 – Theme Your Store
You need to provide your customers every reason to keep coming back to your store. A theme is one of the great ways you can help your customers justify stopping in to see you. If you change the theme along with current events, seasons or a marketing push, you're more likely to bring in attention from your existing and new customers.
05 – Make Your Store a Showroom
The design of stores has trended towards displaying fewer items. This doesn't mean you should carry fewer items, but you may not want to put all of your items on the floor. Many retailers have started setting up the store as a showroom rather than a traditional store. After customers choose what they want to purchase, employees pick up the products from the back storeroom and bring them to the front for ringing up.
04 – Use Colors to Sell
It has been shown that different colors elicit responses in people when they see them. Additionally, when used correctly, colors attract attention to the products you want people to see more. Bright colors are better suited to a younger crowd, while browns, blacks and silvers are better for the older demographic. Make sure your color palette is used wisely.
03 – Integrate Social Media
Because the majority of people who walk into your store are already using social media, you should tap into this through your store. Make sure you include social media information on receipts as well as on your products themselves, which reminds people to connect with you on social media. Offer discounts for following you or interacting with you through social media.
02 – Manage Your Displays
Your displays bring attention to your store. You should do more than just display the latest products for the season. You should also take the time to create displays that capture the attention of your core demographic. The best displays show your products as they would actually be used by your customers, who will start thinking about using the products just by looking at the display.
01 – Make a Tablet Kiosk
You can play into everyone's love of iPads and tablets in general by creating an iPad kiosk. This is one of the hottest trends in retail, according to Smashing Magazine. Simply utilize a stand or an arm connected to the wall to provide your customers with an innovative way to learn about your store and your products.
By implementing these 10 creative strategies, you can set your store apart from the competition and create a memorable experience for your customers. From reselling products to dropshipping or selling your own creations, standing out in a crowded market is essential for success. Embrace these innovative approaches, and watch your store flourish as customers recognize the unique value you bring to the table. With a bit of creativity and a commitment to excellence, there's no limit to what your store can achieve.
FAQs:
Q: How can I make my store more visually appealing to customers?
A: Invest in eye-catching store design, creative displays, and unique signage to grab the attention of passersby and entice them to explore your store.
Q: What role does customer service play in setting my store apart?
A: Exceptional customer service can make a significant difference in customer retention and word-of-mouth marketing. Train your staff to provide personalized and attentive service.
Q: Can offering unique products help my store stand out?
A: Absolutely! Exclusive or hard-to-find products can give customers a reason to choose your store over competitors, especially if these items align with your target market's interests.
Q: How can I use social media to set my store apart?
A: Utilize social media platforms to showcase your products, engage with customers, and share your brand's story. Consistent, high-quality content can help you build a loyal following.
Q: Are loyalty programs effective in setting my store apart?
A: Loyalty programs can incentivize repeat purchases and foster long-term customer relationships, giving your store an edge over competitors without such offerings.