Since its initial release, the Xbox One has gone onto become one of the most popular games consoles around. A powerful machine, it has the ability to transport gamers to whole new worlds with its awesome graphics and stunning sound. Of course, a console is only as good as the games you can get for it. Luckily, the Xbox One scores highly here with a huge choice of titles to buy.
If you are new to gaming on this console though, you might need a hand deciding just which out of this vast array are worth getting first. Here are the ten most awesome Xbox One games to check out.
10 – A Plague Tale: Innocence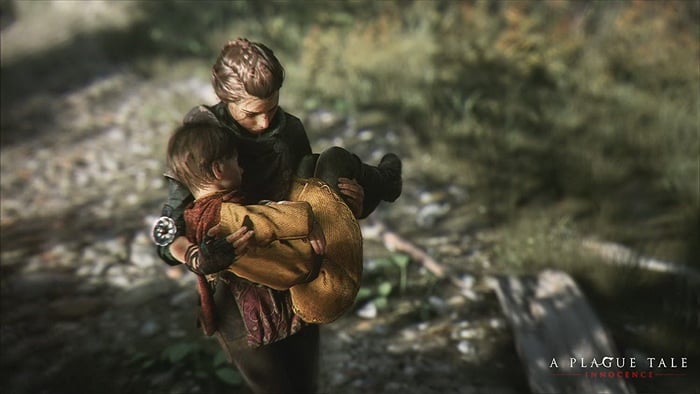 BUY HERE: A Plague Tale: Innocence (XB1)
From games studio Asobo, we have this chilling horror stealth title. It is set in medieval Europe around the time of the Plague and sees players take control of central character Amica. You play from a third-person perspective and this is a nice change from first-person play. The storyline is incredibly detailed and the graphics are ultra-realistic which really helps draw you in. The hordes of bloodthirsty rats will really get to you as they appear in all their glory on screen! The main thrust of the game is both avoiding hostile encounters and also solving puzzles to progress. This is a superb title for those who want something a bit more than random shooting or first person blasting.
09 – Metal Gear Solid 5: The Phantom Pain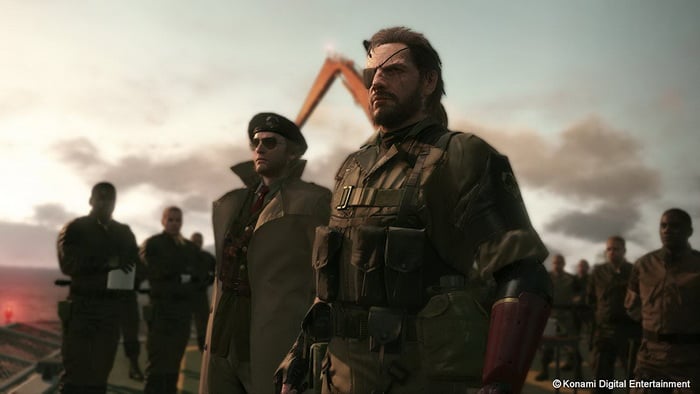 BUY HERE: Metal Gear Solid V: The Phantom Pain – Xbox One
This has been a long-running series of games which has proved enormously popular over time. MGS 5 actually takes place 9 years after the previous title but 11 years before the original Metal Gear Solid in 1984. It sees you take control of main character Venom Snake who has woken from a coma and wants revenge on those that put him there. This sees you venturing deep into Afghanistan during the Soviet-Afghan war of the time and also getting involved with the Angolan civil war of the same period. Gameplay is top-notch here with lots of freedom in how you get your objectives accomplished and an easy control system to help. Full of dark humour and conspiracy theories, the storyline is both immersive and interesting. With wide-open spaces featuring multiple missions, this is the best stealth game on Xbox One.
08 – What Remains Of Edith Finch
BUY HERE: What Remains of Edith Finch – Xbox One
This beautiful and mind-blowing game is a really nice surprise for Xbox One players. Clever and inventive, it will hook you in and not let go as you delve further into its story. The basic premise sees you play as Edith Finch who is looking back through her family tree over the whole game. This sees you uncover the lives of various relatives who have all died in mysterious ways. Where this scores highly is not only the stunning graphics but also the different game mechanics across each level as you go. The gameplay is intuitive while the level of difficulty is pitched just about right to make it challenging but keep you playing.
07 – FIFA 19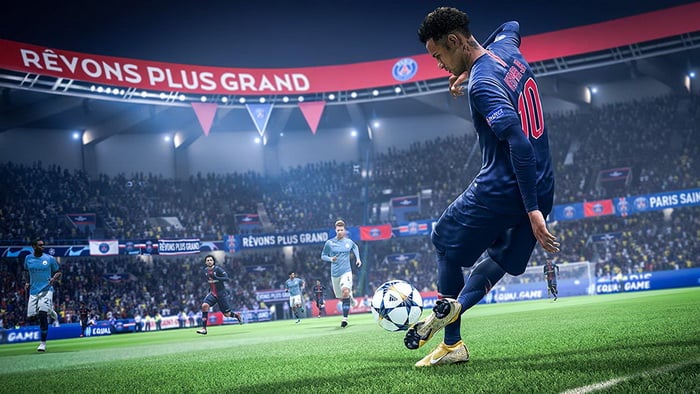 BUY HERE: FIFA 19 – Standard – Xbox OneFIFA 19 – Standard – Xbox One
The FIFA football franchise is massive and owning one version is practically a must for Xbox One players. Even if you are not a football fan, it is fun to play and score some spectacular goals with. The latest version (for now) is FIFA 19 and sees EA Sport's keep the title of best football game for consoles. New updates to this edition from previous years include a reduction in speed for more thoughtful gameplay and a new physics system for extra realism. Tweaks have also been made to the shooting mechanism in-game which is welcome. With all the major leagues and teams here, it really is enjoyable to take control of the world's top players. Graphics and sound are as amazing as you would expect too for an unrivalled experience.
06 – Rainbow Six Siege
BUY HERE: Tom Clancy's Rainbow Six Siege Advanced Edition
If you love your first-person shooters then this is the game to choose. Part of the Rainbow Six franchise, Siege opens like a freight train and never lets up. The action centres around a terrorist group called The White Masks who are wreaking havoc globally. As in past Rainbow Six titles, you take control of a team of special forces operatives who are tasked with taking them out over a series of missions. This game really stands out for its immersive gameplay and in-depth tactical options. You can select from various special forces operatives who come from all the top units around the world from the British SAS to the Russian Spetsnaz. With lots of cool weapons to fire, a multiplayer option which really hits the mark and the ability to interact with your environment, it is a class game.
05 – Grand Theft Auto 5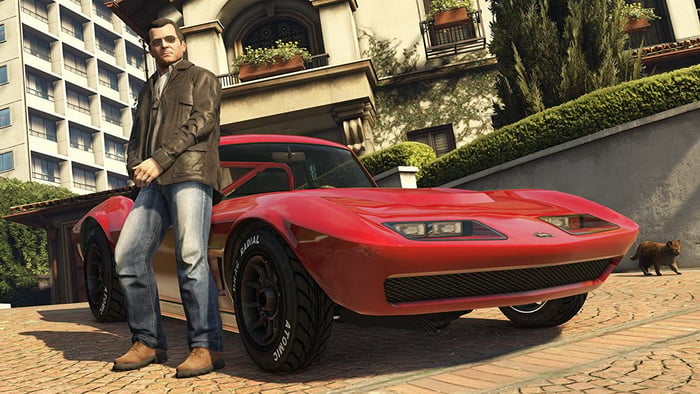 BUY HERE: Grand Theft Auto V – Xbox One
When it comes to titles that have revolutionised gaming and also made the most of what consoles like the Xbox One has to offer, Grand Theft Auto is the standout name. GTA 5 takes what was great about the franchise and ramps it up even more. The open-world design is still here so you can wander around and do what you like. Of course, there are also in-game missions to follow to if you would rather. This version even sees online heists and first-person pedestrian beatings crop up! This game is so huge and has so many possibilities that you could literally play nothing else for a long time. As with other GTA titles, the real secret is in the fun to be had when roaming around and doing what you like. With impressive visuals and sharp sound to boot, it is a must-buy.
04 – Fortnite
BUY HERE: Fortnite: Deep Freeze Bundle
Everyone knows about this game – even if you have not played it yet! A huge success since its release, this Battle Royale style title sees you fighting other players or the computer AI to be the last one standing. The fighting aspect of this game is what it is all about really and it is exciting to be taking on your friends in multiplayer mode. There is also a strong building element to the gameplay which will also prove satisfying as you erect your defences to stay safe. Fortnite also cleverly uses different seasons within the game to keep things fresh. With new stories and items to discover, it stops the main game from becoming boring. Of course, the characters and dance moves also help to make it fun – anyone for some flossing?!
03 – Minecraft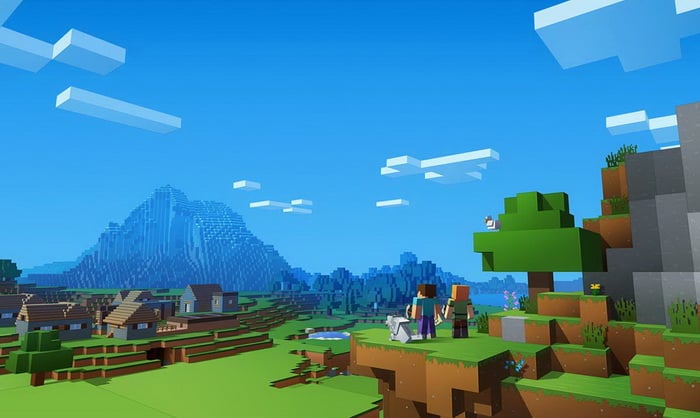 BUY HERE: Minecraft Master Collection – Xbox One
Another huge phenomenon in gaming was Minecraft – it still has millions of loyal followers to this day. When you begin to get into it, it is easy to see why. The open-world design allows you free reign to wander around and check out the world you are in. Full of cute creatures but also bad guys like creepers or witches, you will always have something to see or avoid. The core of the game sees you play in either creative or survival mode – creative mode is often best for newbies as you have access to all blocks and cannot die. Your main aim is to simply potter around, building things in any way you want and in any design. Want to build a church made entirely of gold with a pool on the roof? No problem! Minecraft also is constantly updating with new blocks, creatures and materials so you will never get bored with it.
02 – Assassin's Creed: Odyssey
BUY HERE: Assassins Creed Odyssey (Xbox One)
This is a big franchise in the same way as FIFA or Rainbow Six is. Odyssey is the latest release and is perhaps the best one to own. It simply feels more exciting, daring and engaging than the other titles in the series. Indeed, there is more of an RPG feel to Odyssey as you travel around the world of ancient Greece following plot lines and interacting with in-game characters. The main gameplay sees you traveling around the ancient Greek islands waging war on whoever you fancy, taking in the sights and romancing anyone along the way. The graphics in this title are stunning with rich colours and sharp definition. The controls are easy to grasp too which makes the fighting element of the game really strong. If you want an open-world RPG style game to enjoy for many, many hours then this is the one.
01 – Red Dead Redemption 2
BUY HERE: Red Dead Redemption 2 – Xbox One
We end our list with a real blockbuster! Set in the days of the Wild West of America, it chronicles your character Arthur Morgan's story and his fight to deal with the new world springing up around him. This game just looks simply stunning and has a real air of realism in what is happening on-screen. With fluid gameplay and awesome sound, it is a feast for the senses. It also has great depth too – indeed, many say that the story doesn't get properly going until about 20 hours in! Don't worry about getting bored before that though. The open-world style design means you can wander around and do whatever you want to stay busy. Talking to other characters, robbing banks, hunting and fishing are just some of the things you could get up too. As well as the open-world aspect, there is also a set storyline to follow if you would rather play it straight.
As the above list shows, there are some simply amazing games to pick up for your Xbox One. All will give you many hours of fun and thrills when you play them. From kicking a football around in FIFA to playing a Wild West hero in Red Dead Redemption 2, they give you access to a whole new world of excitement. The only problem is deciding which one to play first!