What a creation super-spy James Bond was by author Ian Fleming. Men want to be him, women want to be with him all thanks to his debonair charisma and tough-guy heroics. Whether it's winning at the blackjack table or saving the world from disaster, you know 007 will always come up trumps. With many films over the years and many actors playing him, there are plenty of movies to think of when considering the best.
Of course, everyone has their favourite film or idea of what makes a great James Bond but here is our list of the ten best Bond flicks:
10 – For Your Eyes Only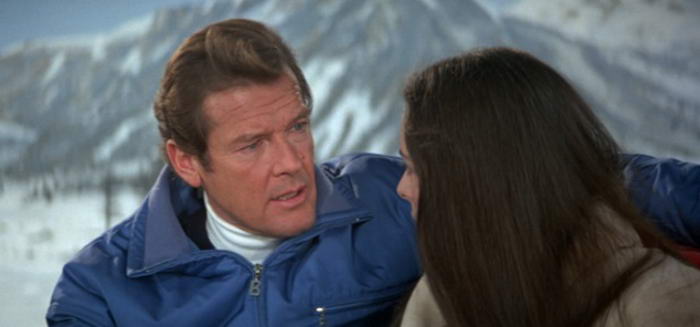 This first inclusion may surprise some as it is not traditionally thought of as a Bond classic but I love it. Released in 1981, it stars the sadly departed Sir Roger Moore as Bond and as usual he brings his own distinct style to the role. Although a Moore Bond is not to everyone's taste, his blend of humour and toughness appeals to many.
It was the first Bond film director John Glen filmed and his focus on a more serious side to the character was a welcome relief after the previous sci-fi tomfoolery of Moonraker. With an excellent if slightly complicated story involving the Russian KGB and Greek shipping magnates, this film had great locations, sexy women and even chases on the ski slopes. Best of all though is the Lotus car Bond uses for this film that turns into a submarine when under water!
09 – The Living Daylights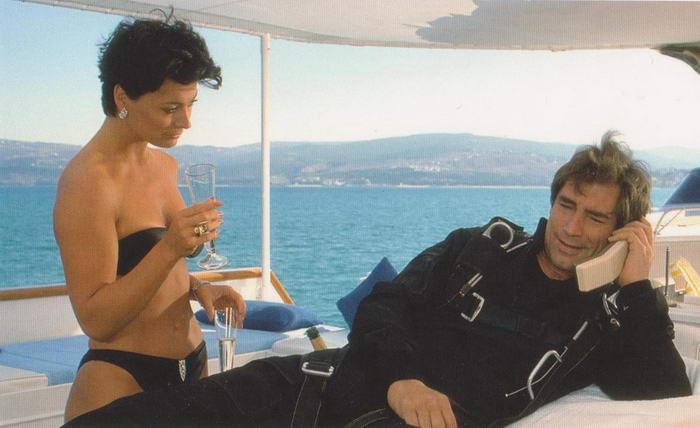 I really think that Timothy Dalton played a brilliant Bond and is often forgotten when looking back at the franchise. The Living Daylights was his Bond debut and in it he showcased his mix of humour and grit – a bit like a modern Sir Roger Moore. The story itself is engaging as it borders around Bond being assigned to protect a KGB defector initially – this all goes awry when he can't terminate the KGB sniper as she is a woman. Following this, it leads onto opium production and the then Russian occupation of Afghanistan in an entertaining romp.
The car in this Bond is worthy of a mention too as it is the stunning looking Aston Martin Vantage Volante V8. Fabulous to look at, it provides that bit of glamour every Bond film needs. With funny touches like the chase riding cello's and a leading lady who is more than just eye-candy, this is a classic Bond movie.
08 – The Spy Who Loved Me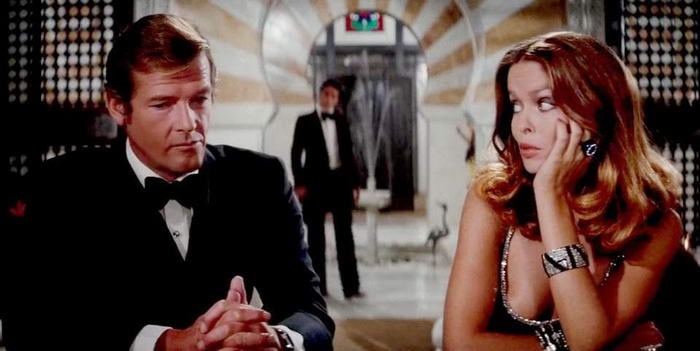 Another outing for Sir Roger Moore, this also stars the alluring Barbara Bach as his KGB opponent and love interest, Anya Amasova. The chemistry between Moore and Bach was palpable and you really feel them sparring with other from the screen. This film also contains great Bond villains in Stromberg and Jaws. Jaws in particular was a famous Bond character many remember to this day and it was here he made his bow.
Released in 1977, the opening sequence was another Bond classic which saw Moore embarking on a daring ski chase before parachuting to safety with his Union Jack chute opening on landing. The main film revolves around Bond and Amasova's attempts to find out who is stealing US and Russian submarines, which is of course Stromberg. A great film, this has the perfect mix of romance, action and fun.
07 – Goldeneye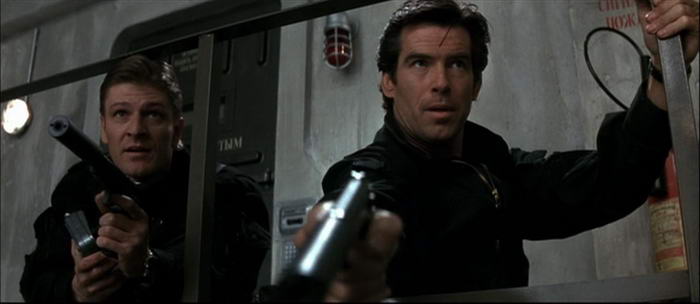 Now I have to admit, Pierce Brosnan is not my favourite Bond ever. Compared to others like Daniel Craig or Sean Connery, I found him a little lacking in the presence and charisma needed. However, to be fair this is a brilliant film. Indeed, this was Brosnan's first Bond movie and I feel his best which is mainly thanks to the plot and pacey direction.
First coming out in 1995, the story concerns a rogue MI6 agent who Bond must stop from causing global financial meltdown with a satellite he has illegally taken over. Interestingly, this is the first Bond to use stories and scenes not taken from an original Fleming novel but this doesn't detract from it. It also features Judi Dench's debut as M and it has to be said she really made that role her own during her tenure there. Overall this is a lively film with two brilliant villains in for Bond to track down.
One is the rogue MI6 agent, Alec Trevalyn played by the always great Sean Bean. The other, arguably better one, is the smoking hot Xenia Onatopp played by Famke Janssen. A Russian mobster, she enjoys killing men by crushing them to death between her thighs. What a way to go!
06 – Dr No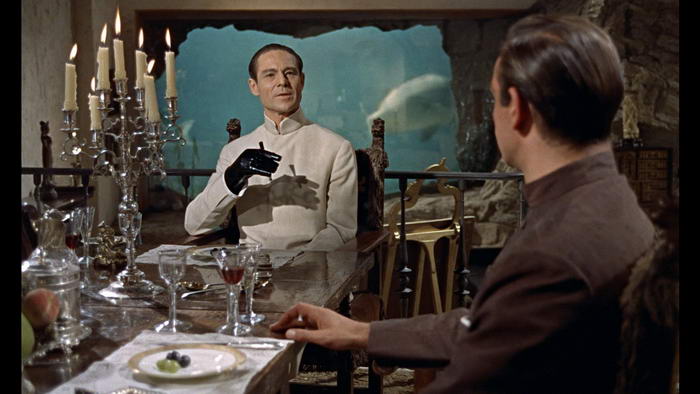 Some may be surprised by this first Bond film to be fairly low on our list but I think there has just been better films made since. That is not to knock this movie however – it is a perfect introduction to Bond as a character and Sean Conner plays him brilliantly. He's so good that he set a real benchmark of what Bond should be that other actors until recently struggled to meet. The secret is that Connery plays it not too light – his Bond has a real menace that maybe only Daniel Craig has captured since.
Released in 1962, it has a pizazz and style to it that only a film from that era could. The sight of a bikini clad Ursula Andress emerging from the sea is a cinema classic to this say and illustrates just what swagger this movie had. The story in itself revolves around the bad guy Dr No and his attempts from the island of Crab Key to cause world chaos. Naturally Bond is sent to stop him which he does to great effect come the end. The location of Crab Key and the general Caribbean setting is also pure Bond and gives the movie its superb escapist feel.
05 – Live and Let Die

Next in our list is another Moore period Bond film. Many people seemed to grow up on the Moore Bond movies and so they still hold a great affection with the public, this one in particular. The voodoo themed storyline was a clever move by the producers as it adds real edge and coolness to the film. As well as Moore, it had a brilliant cast with Jane Seymour as the beautiful love interest Solitaire and well-respected actor Yaphet Kotto as baddie, Mr Big.
What really makes this film great though, apart from the fine cast performances, is the abundance of memorable scenes. Standouts are the voodoo ceremonies with Baron Samedi in full flow and the scene at Mr Big's place when the table spins around as Bond sits there. Many will also remember the crocodile farm where Bond escapes by using the animals as stepping stones!
04 – Quantum of Solace

Along with the Timothy Dalton Bond films, I think this is another Bond movie that has got an unfair reputation. Many people felt this a disappointment after Casino Royale but it has all that film did to make it successful but maybe just not quite as much. Daniel Craig is superb again as Bond and in British actress Gemma Arterton has an elegant love interest in agent Strawberry Fields.
This Bond film has a fine villain in Dominic Greene also. Seemingly an eco-friendly industrialist, he is in fact angling for a prime piece of desert land from a deal with a crooked South American General. A direct continuation from Casino Royale, Greene is a member of the organisation that killed his lover Vesper Lynd in Casino Royale. With a lot of action and striking imagery, this film really delivers in terms of excitement and thrills.
03 – A View to a Kill

Any film with Grace Jones and Christopher Walken as the main bad guys has to be high on our list. Luckily, this one has as well as a great and interesting storyline involving Walken's character and his intention to flood Silicon Valley in America to monopolise the market himself.
Along with many of the Moore Bond films, the mix of action and humour present here was a real winner with the fans. Packed full of memorable scenes, most will remember the chase around the Eiffel Tower with Grace Jones' character Mayday before she parachutes away. Walken plays the main villain Max Zorin with his usual maniacal energy and when you add in the catchy theme song from Duran Duran, it's easy to see why this Bond did well.
02 – Casino Royale

This version of Casino Royale is the third adaptation of the Fleming novel but easily the best. Starring Daniel Craig in his first Bond film, it rebooted the entire franchise on release as it is set at the beginning of Bond's career. Craig's Bond is the real star of the show here bringing as he does a potent mixture of menace, vulnerability and violence. Who can forget the fight scene in the public toilet towards the start when he finally earns his licence to kill? Another high-point is when Bond chases a target to an African embassy and causes mass carnage in doing so!
This film also has a top-notch villain in Le Chiffre, played by the ever brilliant Mads Mikkelsen. He brings a real sense of elegant nastiness to the role and is a perfect foil for Craig's Bond. Revolving around Le Chiffre and his activities as a financier to world terrorist groups, the way this re-invented Bond into something more edgy and realistic than the Brosnan years was a real hit with fans. This was also the first Bond in a while to use Aston Martin as his car and the vehicle itself looks simply stunning.
01 – Goldfinger

Released in 1964, many people believe this is the greatest Bond film ever and it is hard to disagree. It really had it all in terms of cast, plot, gadgets and memorable lines. It also has Bond driving the iconic Aston Martin DB5 which many hold as the most dashing vehicle he's ever driven. With the amount of gadgets that had in it, it would certainly help with the morning commute.
The film really shines thanks to the central roles of Bond and the villain, Goldfinger. Both roles are played superbly well by Connery and Gert Frobe respectively and really propel the action along. Who can forget the memorable exchange between them of "Do you expect me to talk?" to which Goldfinger replies "No Mr Bond. I expect you to die!"
If you add onto this the usual mix of an exciting storyline and the daringly named Pussy Galore, you really can see why this film is held in such high esteem.
Everyone loves a good Bond film and the ones above are the best of the bunch. With a mix of fast cars, fast women, action and exciting storyline they are great to watch. We all dream of being a super-spy in the James Bond mould and these films gives us the perfect chance to do just that!