As the summer begins to come into view once more then we all start to think about having a summer holiday. These annual weekly or two weekly breaks are the perfect tonic to our busy lives and give us the ideal way to recharge our batteries. Whether you will be going with friends, family or your partner then they are a welcome rest from work and daily life.
Of course, the biggest decision to make when thinking of an exciting and fun summer holiday is just where to go! Europe is always a popular destination with many people from across the planet. Not only is it safe, easy to get too and pretty cheap, it is also home to many fabulous places to visit. Here are the ten most amazing to call on this summer.
10 – Malaga, Spain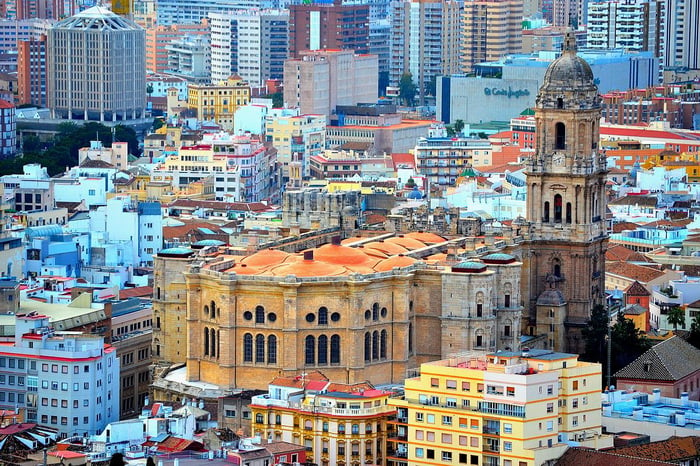 If you fancy escaping to one of Europe's most fashionable and sophisticated cities, then Malaga is a great choice. Found in Spain, it is the birthplace of famous artist Pablo Picasso and home to many superb art galleries, restaurants and cafes. There is also a fabulous port area to wander around which has recently been renovated. The nightlife in Malaga is also very lively which makes it great for hitting the bars and nightclubs after dark. On the coast, this wonderful city also has a lovely beach to relax on in the day and plenty of sun to soak up while you do so.
09 – Dubrovnik, Croatia
Still one of the areas within Europe that is relatively undiscovered, Croatia is worth considering. With friendly locals and stunning scenery, it will be a summer holiday you remember for a long time. Dubrovnik is perhaps the best place to start here with its position on the Adriatic Sea. This means there is a great beach to relax on and clear water to swim in during the day. Come the evening, you will enjoy walking around the baroque buildings of the ancient medieval city and taking in sights such as the Bell Tower or Sponza Palace. Once you have been there, exotic Dubrovnik will certainly leave its impression on you.
08 – Cinque Terre, Italy
Found in the lovely Amalfi Coast region of Italy, Cinque Terre is actually a collection of 5 villages, all found close to one another. If you want somewhere to visit this summer a little off the beaten track, then this is a great option. The stunning landscape contains many mountainside walks to enjoy and amazing view over the sea. With it being in Italy, the food and drink is as fabulous as you would expect. The seafood here is particularly good and freshly caught each day. When you want to relax even more, there is the crystal-clear sea to swim in or lay next to with a cocktail.
07 – Algarve, Portugal
We return to sunny Portugal again for our next choice – the fabulous Algarve region. There are many resorts here to stay at from Faro to Albufeira, but all will deliver the same fantastic features. Many families love heading here for the warm climate and family friendly amenities. The hotels here are great too with plenty of facilities on site to keep you busy like swimming pools and bars. When you head outside of your hotel, it gets even better. Sandy beaches and hidden caves to explore make way for tasty restaurants to dine in at nights.
06 – Brittany, France
Another region in Europe that is worth a visit this summer is Brittany. As with the Algarve, there are so many great resorts here that it is hard to select just one. Dinard is a great choice for a relaxing seaside break while lovely Brest is superb if you like hitting the shops. Wherever you go in Brittany, you can be sure of authentic French cuisine and a warm welcome from the locals. This area is known mostly for its outdoor living though and this make it perfect for families. With many trails to walk or ride bikes down along with some great beaches to visit, you will not be disappointed.
05 – Corfu, Greece
Of course, wonderful Greece had to make it onto our list at least once! Corfu is a spectacular Greek island and perfect for all kinds of holiday from romantic breaks to partying with friends. The weather is always hot here in summer and the blue skies will instantly relax you. Interestingly for this part of the world, this is actually a lush island with flora and fauna to discover. Accommodation here is second to none and the Greek way of life will have you bewitched immediately. With local tavernas aplenty to try Ouzo at and awesome Greek food like stifado to try, you will love it here. Of course, as an island, the sea is perfect and gives lots of opportunities for watersports and fun.
04 – Valletta, Malta
Heading further out towards Europe's Eastern borders, we find the beautiful island of Malta and its historic city of Valletta. Ideal for any kind of summer break, this wonderful location has it all. Long, sunny days make it a real tonic for the soul while you always find plenty to do here. From crystal clear water to family friendly hotels and the fabulous cathedral, it is a place with much to discover. Evenings really see Valletta come to life with many bars to enjoy a drink at and people watch.
03 – Santorini, Greece
It would be wrong to include a list of top summer destinations within Europe without mentioning Santorini. Another of the Greek islands, this is smaller than Corfu but still offers lots to recommend it. Perhaps better for a break with your partner or alone, you will love wandering the quaint streets and taking in local Greek life. Top of the sights to see here are the breath-taking blue domed churches and whitewashed buildings. As you would expect, there is a pretty beach here to relax on and a choice of authentic Greek tavernas to eat at.
02 – Corsica
Found next to Sardinia in the Mediterranean Sea, Corsica actually belongs to France. You can instantly see why when you visit there due to the laid-back air of elegance on show. Summer is a great time to come here as the temperatures are high and the sun is always out. Corsica is famous for its landscape and you will fall in love as you wander around its streets and hills. The food here is to die for to with fresh ingredients making up some amazing dishes at the local restaurants. The beaches here are also amazing with some even containing pink-hued sand!
01 – Ibiza, Spain
The one holiday spot in Europe that should be top of your list this summer is Ibiza in Spain. Ibiza is actually an island found in the Balearic region with its sister islands Majorca and Menorca. Ibiza is so great because it has the perfect holiday for everyone. Quieter parts of the islands are ideal for families with their clean beaches and child friendly accommodation. If you are going to party here (and many do!) then the famous bars and nightclubs on offer will keep you dancing until dawn. The real secret of Ibiza though is the hard to define magical quality that is simply in the air, wherever you go.
Bonus – Porto, Portugal
Found on the banks of the Rio Douro, Porto is the jewel in Portugal's crown. Although you can rush through what is on offer over a long weekend, there is enough to keep you occupied here for a longer summer break. Families will love wandering around the quaint streets and checking out the churches with glamorous gold decoration. With many fine cafes and restaurants to lounge at in the day or later at night, you will always find somewhere tasty to eat. There are plenty of beautiful hotels in Porto also so you can always be sure of getting a good rest in before exploring again.
If you are thinking of heading to Europe for your holiday this summer, then you could do worse than try out any of the above. All are sure to give a holiday you will always remember and plenty of fabulous memories to look back on. Whether you go with children, with your partner or even alone, you will be sure to have a great time at any of the places above.