Whenever one hears somebody mention the word Ibiza, the first things that usually come to mind are fantastic all-night parties, music from internationally-renowned Djs, artists blaring out of the hippest bars and clubs, and of course, gorgeous sandy beaches. There is a never-ending list of activities one can do and breath-taking attractions you simply mustn't miss when you are fortunate enough to visit Ibiza. These two certainly rate high on a list of the top ten tourist attractions of this charming Mediterranean island.
10 – Party Till Dawn
Ibiza is renowned for being a top party destination in the Mediterranean, what with crowds composed mostly young people and tourists from all over the world making their way to the island during the summer. Music artists and some of the world's top DJs perform at the most popular nightclubs and bars such as Es Paradis, DC10 and Eden. House, techno and trance music dominate the music scene and Ibiza's clubs and bars are often used by various DJs to launch and present new songs and compositions to a very receptive audience.
09 – Get a Tan on Ibiza's Beaches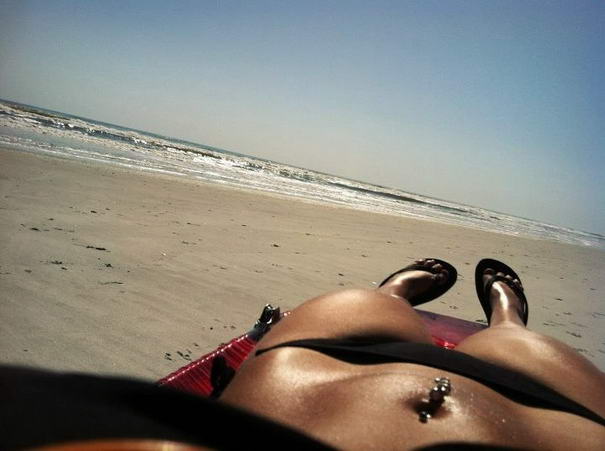 There are more than 40 beautiful beaches you can choose from to get that perfect tan in Ibiza, each with different characteristics that appeal to the preferences of tourists. Benirras Beach, one of the most visited beaches in Ibiza, is not your typical beach, as it has grainy, rocky sand for its beachfront lapped by waves of clear, blue-green water. Cala d'en Serra, an oval-shaped beach on the north coast, is relatively small but is surrounded by imposing cliffs, cerulean waters and fine, golden sand. If you prefer naturist beaches, then Aguas Blancas might be the perfect beach to get that tan. Flanked by tall rocky cliffs, and littered with rocks and caves the adventurous can readily explore, the waters around Aguas Blancas are also fairly shallow, perfect for a morning swim or a round of snorkeling come late afternoon.
08 – Try out Ibiza's Exciting Watersports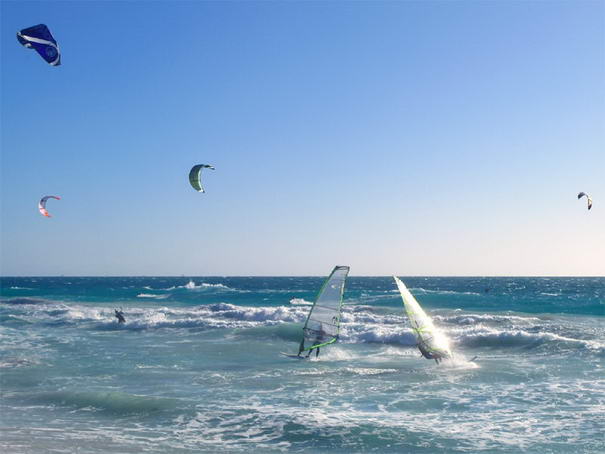 Ibiza's clear, blue waters are an irresistible temptation for those eager to try out the island's many watersports options. Everyone can join in and have fun, no restrictions! Beginners, watersports enthusiasts and yes, even professionals are all welcome here. Popular watersports include jetskiing, parasailing, windsurfing (when winds are a bit stronger come winter), wakeboarding, scuba diving, deep sea fishing and kayak excursions just to name a few. Swimming and snorkelling are also highly recommended for children and families out on a day at the beach. The waters surrounding Ibiza's beaches are fairly shallow, with a sandy bottom, making it safe for children to have fun swimming and splashing around at the beach.
07 – Visit Eivissa Dalt Vila
Eivissa Dalt Vila literally means Ibiza Upper Town and commonly refers to the oldest part of the old town which the local government has declared a protected area. Top attractions in Eivissa Dalt Vila include the imposing 14th century cathedral of Santa Maria d'Eivissa which overlooks town and provides a stunning view of the harbor from a rise and the Necropolis of Puig des Molins, an interesting burial cemetery used for over a thousand years with a vast network of over 3,000 burial chambers buried deep underground. Much of the original old town has been named a UNESCO World Heritage site for its marvelous examples of local architecture and the network of interconnecting walls and narrow cobbled streets that connect the area.
06 – Explore the Unspoilt Beauty of the Ses Salines National Park
The Ses Salines National Park encompasses parts of southern Ibiza and a portion of the neighboring Balearic island of Formentera including the strait that separates the two islands in the Belearics chain. The Natural Park serves as host to numerous virgin, unspoilt beaches, over 178 species of plant life, 210 species of birds which are endemic to Ibiza and Formentera and which can be found only in the Mediterranean. The Spanish government first declared the Park a natural reserve in 1995 and Ses Salines has also been included in UNESCO's list of World Heritage Sites owing to the Park's rich ecosystem and biodiversity of its flora and fauna.
05 – The Nature Reserve of Es Vedra
This small, rocky island, the result of what is known as a geological tumble, is largely uninhabited except for some wild goats, a colony of the endangered Eleanora's falcon and a few subspecies of the Ibizan wall lizard. Perfect for a daytime cruise, the sunsets over Es Vedrà are also said to be quite spectacular. Trekking and sightseeing are also viable options for those who wish to explore the island. Es Vedra has also gained a reputation as being somewhat of a mystical place, supposedly being the centre of magnetic lines of power and the site of several alleged UFO sightings.
04 – Visit the Port of Ibiza
As a change from the hedonistic atmosphere of the many luxurious resorts and popular beachfront strips of Ibiza, why not take a leisurely stroll around the Port of Ibiza and watch the various cruise ships, fishing boats and luxury yachts come and go. The lively banter and expertise of long-time sailors is a joy to observe and who knows, it may even inspire you to go for a sailing jaunt across the port! Have lunch at the many wonderful restaurants and cafes found throughout the Port or simply while away the afternoon while sipping a refreshing sangria at the promenade to cap off a blissful conclusion to your afternoon.
03 – Formentera
A narrow strait of water separates the island of Formentera from Ibiza's southern coastline. Home to a number of pristine beaches, most of which are considered as 'naturist beaches', the island allows nude sunbathing and swimming so if that is something you have always wanted to try, why not give it a go on Formentera. The island is also a favorite destination and stopping point for yachts and sailboats cruising to and from Ibiza and Formentera.
02 – Watch the Sunset at Ses Variades
The Ses Variades coast gives a superb vantage point from which to watch the sunset, and large crowds of people make a point of being lined comfortably on the shore to watch the stunning play of color in the sky as the sun slowly slips beneath the horizon, turning the waters a brilliant, fiery orange.
01 – Discover Atlantis!
The area known as Atlantis is the site of a former quarry – the site where the rocks that form the basis of the Old Town where all sourced from here. The old quarry site has now been totally reclaimed by the sea and at first glance appears to be a whole town completely underwater. It is opposite the mystical island of Es Vedra and is imbued with some of the magic of the area. It is an excellent place to take some unique photographs as the scenery is stunning and quite picturesque. Who knows, perhaps you might catch a glimpse of a mermaid or siren flitting about the edge of your vision!
Ibiza is definitely a fabulous party and clubbing destination even when ranged among other top party destinations in the world , it is also offers so much more! Make sure that you book your unforgettable Ibiza holiday from a quality hotel, you simply have to experience Ibiza to understand what makes this wonderful Mediterranean island truly magical. You won't be forgetting your Ibiza experience anytime soon, trust me, you'll be eagerly looking forward your next visit to Ibiza.
Further reading: Ibiza on The Crazy Tourist