With Halloween just a couple of weeks away, now's the time to start getting into the spooky spirit. There's still time to book a quick Halloween getaway, but where in the world would you go? Europe is well-known for its haunted houses, thanks to the combination of bloody battle-filled history and Gothic style castles. That's why these are the best places to visit in Europe, if you want a horrifying, haunted weekend away…
10 – Edinburgh Castle, Edinburgh, Scotland
'Edinburgh Castle' by Craig Cormack
When you consider the background to Edinburgh Castle, it's no surprise that it's been declared one of the most haunted places in the world. Its history dates back centuries, with Queen Margaret dying at the castle way back in 1093. Since then countless generations of royalty and military have lived and died in the castle…and stuck around to haunt us!
There have been plenty of sightings and supernatural goings-on over the years, even by sceptics. Having your clothes pulled, experiencing sudden drops in temperature, and seeing a ghostly aproned figure are just a few of the terrifying things that lurk behind this castle's walls…
09 – Poveglia Island, Italy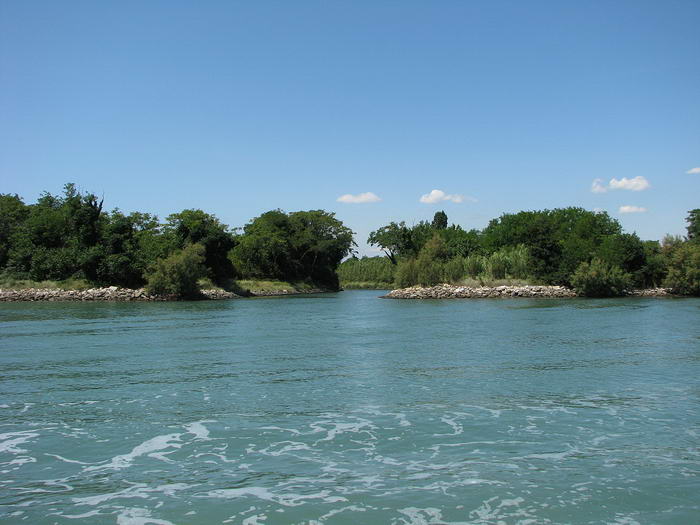 'View of Poveglia in the Lagoon of Venice' by Chris 73 via Wikimedia Commons
This small island is located near Venice, Italy. Over the years it has been used for various purposes, perhaps most shockingly as a way of isolating people who were dying from the Bubonic Plague and the Black Death in the 14th and 17th Centuries respectively. Since then, its usage has been a little shady – there are plenty of rumours as to what happened on its shores, but none of them are pleasant.
Nowadays, the island is completely uninhabited, with many people from nearby towns steering well clear to avoid being cursed. For those who do manage to visit the island, there have been reports of ghosts and eerie screams. There have even been stories of possessions, including of a television presenter. Visit if you dare…
08 – The Catacombs, Paris, France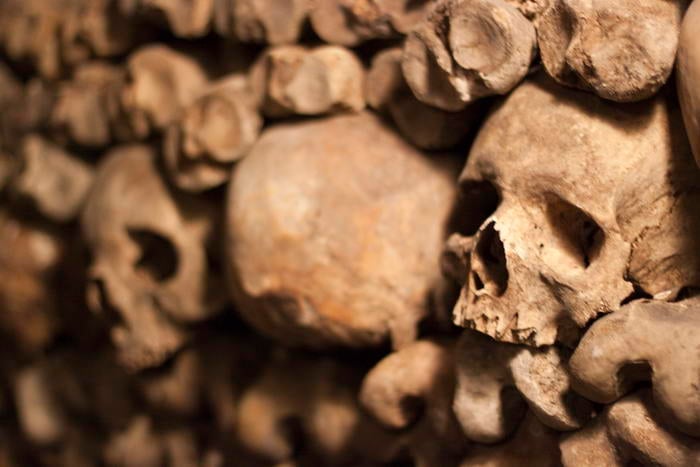 'IMG_3845' by Tom Hicks
Situated deep in the stone quarries of Paris are the thousands of skeletons. Grave overcrowding became a problem in the 18th Century, so the decision was taken to exhume bodies which had already been buried, and transfer them to The Catacombs.
These days the incredible Catacombs are open to the public, as seeing so many skeletons in one place is quite striking. However, it's not always a grand day out. Visitors have reportedly been touched, watched and even strangled by ghostly spectres.
07 – Hoia-Baciu Forest, Cluj-Napoca, Romania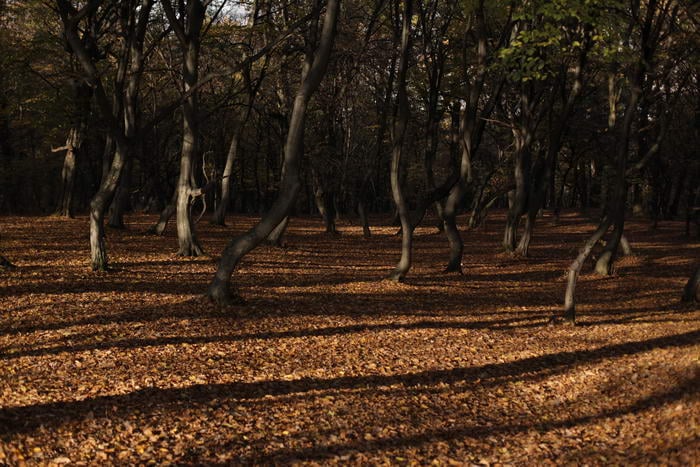 'Padurea Hoia' by Cristian Bortes
It couldn't be a list of most haunted places in Europe without including somewhere in Romania. This area has always been associated with Dracula and other spooky affairs, especially the castles which inspired Mary Shelley and which were home to Vlad the Impaler. However, those are more tourist attractions than really scary places. For that, take a trip to the Hoia-Baciu Forest, otherwise known as the World's Most Haunted Forest.
Just about everything strange which cannot be explained away has taken place in this forest. From UFO sightings to faces appearing in photographs to disappearing shepherds, this is a hotspot for scary activity. The forest is rife with ghosts and apparitions, which leave visitors literally scratched, burned and very, very scared.
06 – Houska Castle, north of Prague, Czech Republic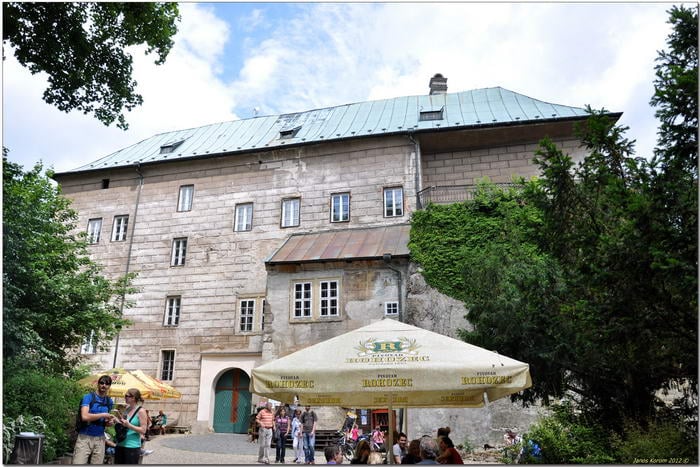 'Hrad Houska (8)' by János Korom Dr.
This is a very formiddable looking building, which appears to be built to keep people out. However, that's not quite the case. Instead, it was built to keep something in… That 'something' is a hole full of evil, demonic monsters, according to local legends. Eventually the hole was sealed, and the building remains in place to this day.
It's up to you to decide whether this is the stuff of myth or reality, but that's not where it ends. During World War II, the Nazis used the very same building to carry out secret, occult experiments. Nobody knows just what went on behind those closed doors, but it did result in the deaths of several Nazi soldiers; their skeletons were found some time later. Since then, visitors to what is now a tourist attraction repeatedly complain of terrifying ghosts – of both the human and monster varieties…
05 – Moosham Castle, Salzburg, Austria
'schloss Moosham, Austria' by giborn_134
Built over 800 years ago, Moosham Castle looks like something straight out of a horror story mixed with a fairy tale. It is often referred to as Witches Castle, and the reasons are pretty clear. This was the location for the trials and executions of thousands of women who were accused of being witches. Now, their ghosts walk the corridors; the blend of witchcraft and ghosts is terrifying for anyone who ventures within.
However, the supernatural activity does not just end with witches and ghosts. The dead bodies of deer and cattle have been found in the area surrounding Moosham Castle, leading to speculation that it could be werewolf territory, too!
04 – Leap Castle, County Offaly, Ireland
'DSC00940' by Michelle
When a castle has a room known as the 'Bloody Chapel', you know it's a sinister place. Such is the case with Leap Castle in Ireland. A gruesome murder took place in the chapel, which is how it got its name – and its haunted status. The castle is on the site of old Druid land, which has also seen plenty of other killings over the years.
Leap Castle is still privately owned, but it is possible to book a tour. Venture within and you, too, could have some terrifying ghostly experiences…
03 – Akershus Festning, Oslo, Norway
'Akershus Festning' by Olivier Bruchez
This fortress is believed to be one of the most haunted places in Norway, and it's easy to see why. It was built during the 13th Century, and several hundred years later it served as a prison. Many people lost their lives at that time – and even more were executed at the hands of the Nazis, who occupied this castle during World War II.
It is these poor souls' ghosts which haunt visitors in the present day. Rumours suggest that a dog was buried alive in the grounds, and its ghost can still be seen today. However, catch sight of it and you're destined to lose your own life within the space of a year.
02 – Château de Brissac, Maine-et-Loire, France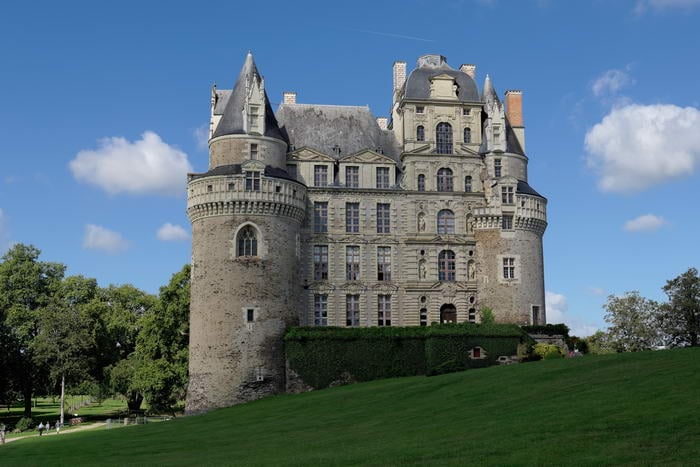 'Château de Brissac' by Gilles
The origins of this beautiful French castle – which is the tallest in the Loire valley – go back as far as the 11th Century. It is said that at one point, the owner's wife enjoyed having extramarital affairs. One day, her husband snapped, brutally killing both his wife and her lover.
He may have removed the immediate problem, but his victims did not leave him. Their cries echo around the Château de Brissac, haunting everyone who stays there. There have even been sightings of a woman who walks the corridors – the ghost of the woman who met her end at the hands of her husband.
01 – Ancient Ram Inn, Gloucestershire, England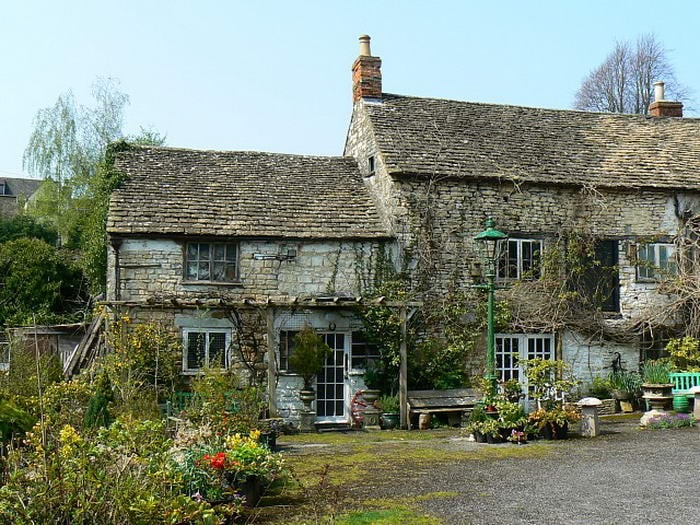 Brian Robert Marshall [CC-BY-SA-2.0 or CC-BY-SA-2.5], via Wikimedia Commons
This inn, which dates back to the 1100s, is widely believed to be one of the most haunted buildings in Britain. The location of the Ancient Ram Inn is believed to have been a place of pagan ritual, which is just one reason behind the supernatural activity.
Both the owners and guests who have stayed at the inn have experienced terrifying ghostly figures in their rooms and being pushed around, as well as a sense of something sinister. This has been scrutinised by many supernatural experts and enthusiasts, who have all been left convinced of the building's haunted nature. When weapons and skeletons of children are found buried within the structure of the house itself, it's impossible to draw any other conclusion!