From beautiful beaches to captivating wildlife, Brisbane and Gold Coast are two Australian gems that promise a world of excitement and unforgettable memories. These vibrant cities boast a diverse range of activities for all types of travelers, whether you're a thrill-seeker or a nature lover. In this article, we'll share 10 entertaining experiences that will make your visit to Brisbane and Gold Coast truly unforgettable. So, let's explore these Aussie hotspots and prepare for an adventure like no other!
10 – Hot air ballooning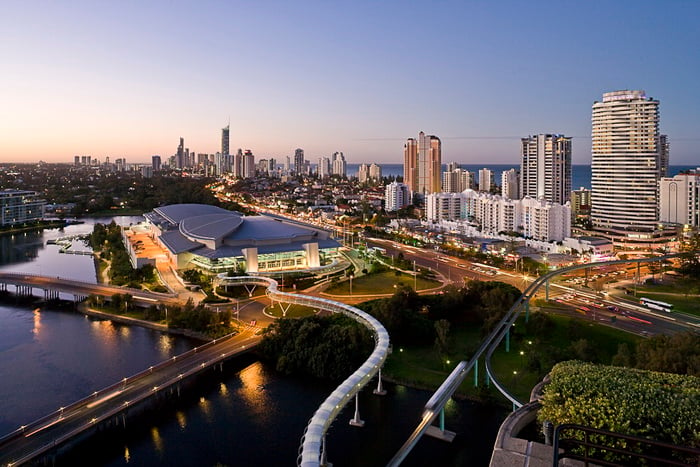 Want a truly magical experience? Wake up early and go for a hot air balloon ride over the Gold Coast hinterland. This is surely the best way to experience Queensland – standing in the basket for an hour taking in the gorgeous view of the picturesque Gold Coast and beyond. Make sure to add 'hot air balloon ride' to your itinerary and bucket list!
09 – Skydiving
If you're not afraid of heights or are looking to conquer that fear, then skydiving has to be one of the most exciting things to try and experience here. For adrenaline junkies, make sure to head over to Jump the Beach at Redcliffe, which is a 30-minutes' drive from Brisbane. You'll be assisted by professional instructors so you'll definitely be in safe hands. All you have to do was get all strapped up, get on a plane, and jump off at 14,000 feet, landing on a gorgeous beach!
08 – Shopping frenzy
Queensland offers some of the most amazing places for shopping with fantastic discounts! Don't miss Harbour Town if you're on the Gold Coast you. It's an outlet shopping area that is full of famous global and local Australian high street brands. Grab a Tourism card as well for further discounts. Make your way to the Queen Street Mall if you're in Brisbane as it is the central shopping district full of the best high street stores and cafes, making it the perfect place to spend your day.
07 – Seafood platter bonanza
Love seafood? You're in the right place! Here you can eat loads of seafood platters and dare we say that the seafood platter at Hurricane's Grill in Surfers Paradise is perhaps one of the best seafood platters you'll find anywhere. Try it out and taste for yourself!
06 – Jet boating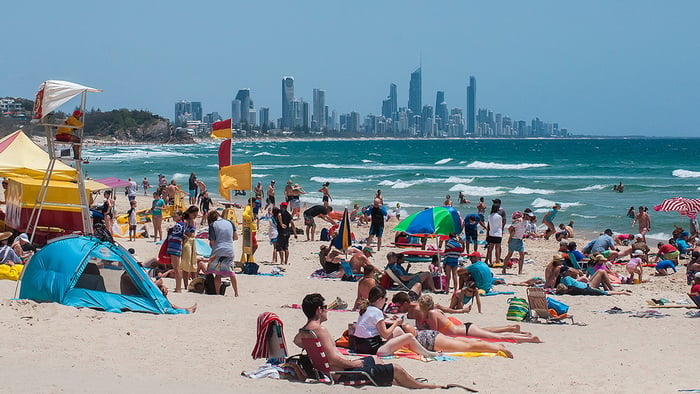 This is an adrenaline-packed adventure with high-speed spins, slides and turns. Go to the Broadwater with Paradise Jet Boating for an epic experience. Don't forget to wear shorts and a towel because you'll be drenched!
05 – Jamie's Italian cuisine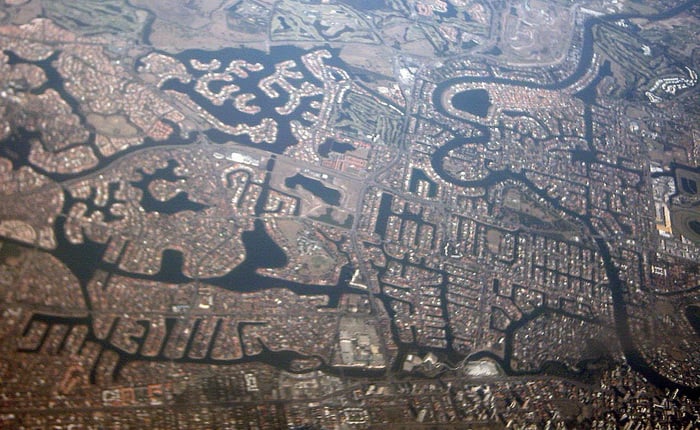 When you're in Brisbane, you must not deprive yourself of one of the best Italian cuisine experiences. Visit Jamie's Italian in Brisbane and relish in a beautiful, rustic but delicious meal. Don't forget to try their Bolognese. Best. Ever.
04 – Surfing time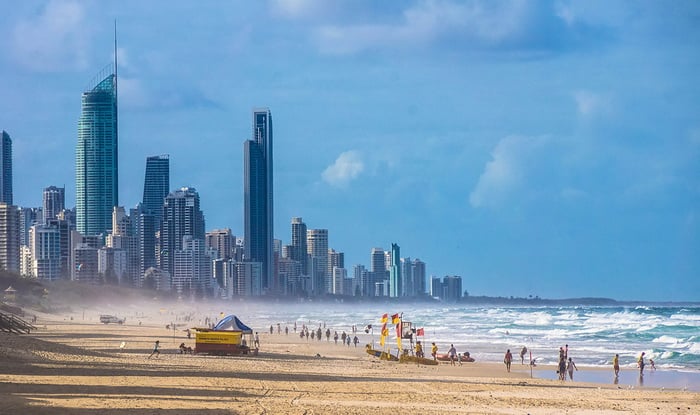 If you're in Queensland, then you must sign up for a surf lesson. If it's your first time, you can enrol in a two-hour surf lesson with Go Ride a Wave on the Gold Coast. Definitely worth a try even for those who have poor coordination – like me.
03 – Koala snuggles
Take time out to spend perhaps half a day at the Lone Pine Koala Sanctuary, which is the largest koala sanctuary in the world with around 130 koalas. After cuddling the koalas, make sure to feed the friendly kangaroos – heck you can even pet or have a selfie with them.
02 – Bazaar fun
Love a nice, big buffet dinner? Head over to the Bazaar restaurant in the QT Gold Coast hotel, where the traditional marketplace is blended with a modern twist. You'll be offered a huge variety of dishes to choose from. Some made-to-order and plated up but the kickers are the oyster bar and the sundae station!
01 – Rainforest stroll
Your next destination is to the Tamborine Mountain from the Gold Coast where you can walk through the beautiful rainforest featuring hundreds of species of plants and birds. If you're lucky you might even see a sleeping koala. The dense forest will be unlike any other places you've visited before.
As we've shown, Brisbane and Gold Coast have something for everyone, from adrenaline-pumping theme parks to serene national parks. These 10 experiences are only a taste of what these incredible cities have to offer. Whether you're exploring Brisbane's urban charm or basking in the sun on Gold Coast's sandy shores, we're confident that you'll create lasting memories and fall in love with Australia's enchanting east coast. So pack your bags, grab your camera, and set off on an Aussie adventure that you'll cherish for a lifetime!