Planning to travel to Europe? There are plenty of choices, but the beaches are definitely worth trying. Here's a list of 10 most beautiful beaches you can find in Europe.
10 – Cala d'en Serra, Ibiza

By Jordi Mas i Caballe (Own work) [CC BY-SA 3.0 or GFDL], via Wikimedia Commons
Ibiza is well known for its amazing parties, but also for the beauty and uniqueness of its beaches. Ibiza's most famous beach is the long, white-sand crescent of Salinas, surrounded by cool bars and lovely people. But the real beauty of the island lies in its remote, peaceful coves that are less popular among tourists. Cala d'en Serra is one that gives you the best of both worlds – a tranquil, serene bay with its very own sandy beach.
09 – The Curonian Spit, Lithuania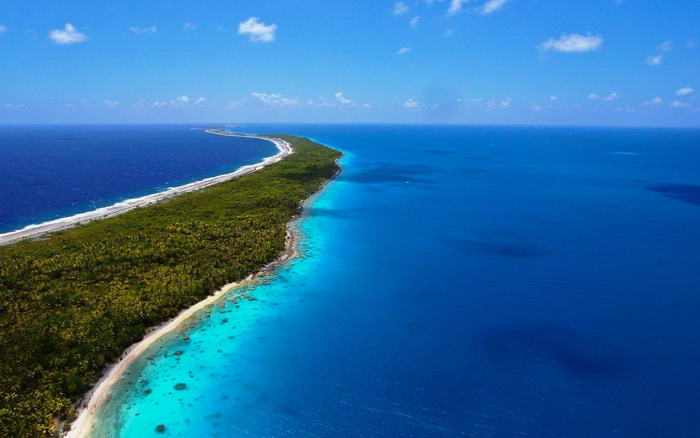 If you want something truly remote and different, try the Curonian Spit, one of Europe's most unlikely beach destinations. Reachable by a 10-minute ferry crossing from the Lithuanian port of Klaipeda, the peninsula will surprise you with its dunes and pine forests, where wolves and moose live. This place is undiscovered by tourists, but its uniqueness will make you fall in love with it..
08 – Egremni, Lefkada, Greece

By Moumouza at en.wikipedia [Public domain], via Wikimedia Commons
Greece is famous for its islands with clear blue water and fine sand. Lefkada is a perfect example of the paradisiac-like beaches that characterize Greece. Climbing 350 or so steps down a dramatic cliff face deposits you on a pristine beach. The colors are simply amazing, the water is clear and the sand is so fine you can't even feel in under your feet. Lefkada is a dream place indeed!
07 – Peniche, Portugal

By Hugo Cadavez (Flickr) [CC BY 2.0], via Wikimedia Commons
The small fishing town of Peniche is famous for its long beaches and winds which make it an ideal spot for watersports like surfing and bodyboarding.It's not only about beauty, tourists come to this spot on the Atlantic coast more for thrills than anything else.Still, most of the beaches have clear blue water and they provide many opportunities for holidaymakers.
06 – Rondinara Beach, Corsica, France

Via flickr by JeanbaptisteM
This beach is one the most popular French beaches. Located in the horseshoe bay of Rondinara, this beach is very appreciated by tourists and it's also the favorite spot of rich holidaymakers who spend their summers criss-crossing the Mediterranean in their yachts. The turquoise water and the white sand are perfect for those who want to relax.
05 – Cala Goloritze, Sardinia, Italy

By Sara Pizzagalli (Flickr) [CC BY-SA 2.0], via Wikimedia Commons
Visitors must arrive by boat or hike for more than an hour to get to this idyllic place. The Mediterranean island of Sardinia offers plenty of sand along its coastline, but Cala Goloritze is considered its most stunning spot due to its crystal blue waters and rugged surroundings.
04 – Cala Macarella, Menorca, Spain

By Paul Stephenson (originally posted to Flickr as Cala Macarella) [CC BY 2.0], via Wikimedia Commons
Tourists love this gorgeous beach on the Spanish island of Menorca. They love swimming in stunningly blue and turquoise waters. The island offers relaxation,fun, low-key resorts and activities such as snorkelling.Visitors to Cala Macarella should walk to the nearby cliffs for amazing views of the island.
03 – Voutoumi, Antipaxos, Greece

By Costas78 [Public domain], via Wikimedia Commons
The Greek islands are a very popular destination for those who want to dig their toes into the sand and swim in clear waters. Voutoumi, on the small island of Antipaxos, is a lovely beach on dry land, but visitors enjoy fine white sand once they enter the water.The clear water makes it the perfect spot for swimming and snorkelling.
02 – Jaz Beach, Montenegro

By Bratislav Tabaš (Own work) [Public domain], via Wikimedia Commons
It takes a bit of extra effort to reach Jaz Beach, as the flights to the nearest airport are quite hard to find. But the effort is well worth it, especially for those who are looking for adventure or for great parties. Festivals and concerts on the beach are another bonus.
01 – Vik Beach, Iceland
This is a special beach that features volcanic black sands and a surreal landscape. Vik Beach is situated in Iceland's most southern point. The Reynisdrangar rock formations which rise from the sea make the view even more incredible. Local legends add an air of mystique to the beach. Definitely a place for those who love to try something different.