Most countries have their unique festivals and events that can be once in a lifetime experience for the tourists. Festivals are really useful for that countries economies. They don't last more than 3-7 days but the money amount left behind is huge. Tourists don't care about spending money for that kind of entertainment events. Having a popular festival for a country is way more profitable than having lots of historial places. For example Turkey. In Turkey there are countless historical places but they don't have a traditional famous festival like Rio fest. Only Rio Fest revenues can be bigger than one years total revenues from tourist attractions in Turkey. Check out 10 Most Entertaining Festivals Around The World below. If you have been in unforgettable festival like them, feel free to comment and share with us. Here's an infographic to help you see what is around the city of Chicago.
10 – Thailand – The Full Moon Party on Haad Rin Beach in Koh Phangan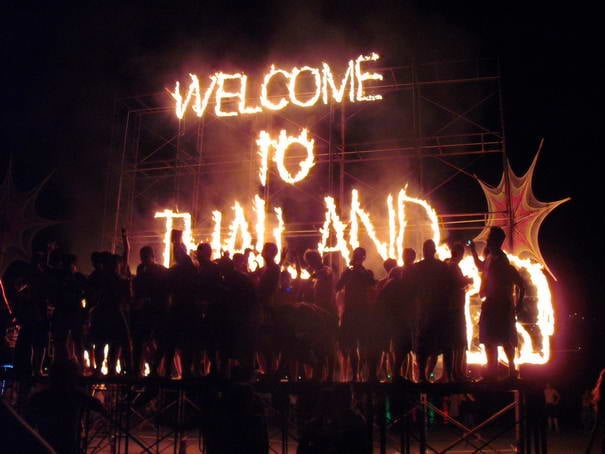 Haad Rin is home to the Full Moon Party and also houses about 3-5000 rather mad people; it is the island's nightlife capital and has Koh Phangan's biggest concentration of beach clubs that collectively put on the ultimate travellers get together. There are over 12 major sound systems running the length of Had Rin beach, catering for 8000 to 12,000 punters in low season, 15,000 to 20,000 in high season and up to 30,000 at New Year. Within this transient crowd of party animals some highly talented DJ's pass through, banging out their wares to the raging lunar explorers that have landed on planet party.
09 – Spain – The Festival of San Fermin
The Festival of San Fermin attracts thousands of visitors to Pamplona, Spain every year. The nine-day festival includes a carnival, bullfights and of course, the famous Running of the Bulls. Deeply traditional, it has been held since 1591, and remains a popular, if dangerous and controversial event.
08 – India – Diwali in Amritsar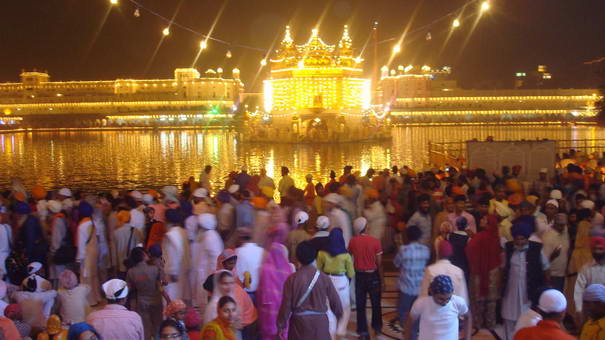 Also known as the Festival of Lights, Diwali is celebrated in various parts of the world including India, Nepal, Sri Lanka, Malaysia, Singapore, Fiji, Guyana and Trinidad & Tobago. The word Diwali itself came into popular use after it was first known by the name of Dipavali, which derives the meaning a row of lamps. It is always said ''There's nothing like food cooked at home but nothing compares celebrating Diwali at Amritsar!''
07 – China – The Chinese New Year in Hong Kong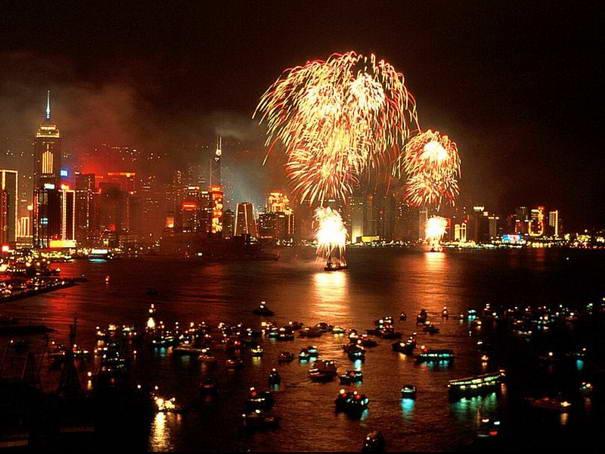 No place on earth celebrates Chinese New Year like Hong Kong! Asia's world city welcomes the Year of the Dragon with colourful flower markets, breathtaking fireworks, a dazzling world-class night parade, bustling incense-filled temples, lively sports events, and much more.
06 – South Korea – Boryeong's Mud Festival on Daecheon Beach
The Boryeong Mud Festival is an annual festival which takes place during the summer in Boryeong. This festival awakens the inner child of every person. Boryeong's mud festival encourages you to get yourself dirty in the mud by smearing it all over your body.
05 – USA – Burning Man Festival in Black Rock Desert, Nevada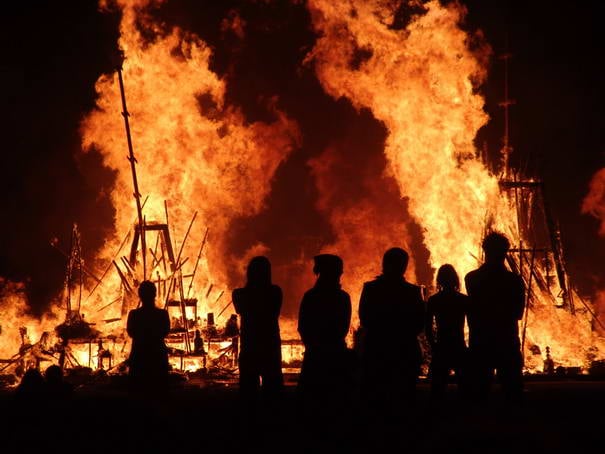 Burning Man is an annual event when up to 48,000 people gather in Nevada's Black Rock desert to create art and express their individuality. People who have gone to Burning Man gatherings claim you need to attend to truly understand.
04 – Australia – New Year Celebrations in Sydney Harbour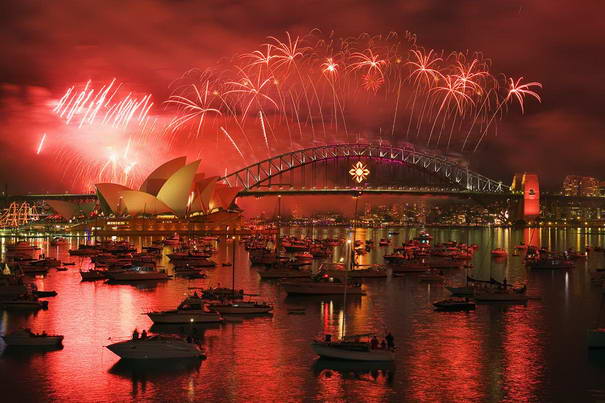 Sydney New Year's Eve is an annual multi-tiered event held every New Year's Eve over Sydney Harbour, centering on the Harbour Bridge. Its main features are the two pyrotechnic displays, the 9pm Family Fireworks and the Midnight Fireworks. It is known as the best place in the world to see the New Year fireworks display.
03 – Scotland – Edinburgh Fringe Festival, Edinburgh
The Edinburgh Festival Fringe is the largest arts festival in the world and takes place every August for three weeks in Scotland's capital city.Every year thousands of performers take to a multitude of stages all over Edinburgh to present shows for every taste. From big names in the world of entertainment to unknown artists looking to build their careers, the festival caters for everyone and includes theatre, comedy, dance, physical theatre, musicals, operas, music, exhibitions and events.
02 – Germany – Oktoberfest in Munich
Famous beer festival. The Oktoberfest is the largest festival in the world, with an international flavor characteristic of the 21th century: some 6 million visitors from all around the world converge on the Oktoberfest each year. It is one of the best place to get drunk.
01 – Brazil – Carnival in Rio de Janeiro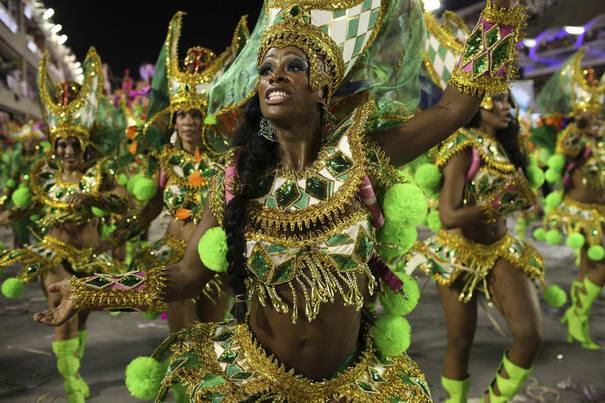 Our number one is Rio Fest. The first records of Carnival festivities in Rio de Janeiro date back to 1723. Immigrants from the Portuguese islands of Açores, Madeira and Cabo Verde introduced here the Entrudo.The idea was basically getting everybody soaked wet. People would go out in the streets with buckets of water and limes, and everybody could be a potential victim. Even Emperors took part in the fun. It happens at the peak of summer, when Cariocas are at their best. This event is celebrated throughout Brazil but Rio's is the biggest and most spectacular one.