There's something so invigorating about visiting some of the world's best cities. Whether they boast sandy beaches, adventure to satisfy every adrenaline junkie's needs, art and culture you can never get enough of, a food and drink scene you never want to leave, luxury hotels you'll remember forever, or the best romantic locations, you're sure to find something memorable all around the world.
If you're keen to explore some new cities over the coming year, you won't be short of potential destinations to visit. Book some tickets via Flights.com and be prepared to explore. Whether you head to a tried-and-true location on most people's bucket list, or an underrated city just waiting to be discovered, there's certainly something to suit every taste. Read on for ten fascinating cities you should visit at least once in your life.
10 – Kyoto

By Oilstreet (Oilstreet) [GFDL, CC-BY-SA-3.0 or CC BY 2.5], via Wikimedia Commons
No visit to Japan is complete without a trip to Kyoto. The city is best known for its ancient wooden houses; variety of onsens where you can enjoy bathing in hot water from the area's volcanic springs, multiple Buddhist temples, and pretty Zen rock gardens.
09 – New Orleans

By Chris Litherland (Own work) [CC BY-SA 3.0], via Wikimedia Commons
While the United States has plenty of fantastic cities, New Orleans is one that everyone should visit at least once in their life. Here, art lovers and shoppers will certainly find themselves in heaven. The city hosts great markets in Palmer Park once a month that showcase the works of 80 or so local artists; while trendy Magazine Street is home to a variety of top jewellery designers.
08 – Jaipur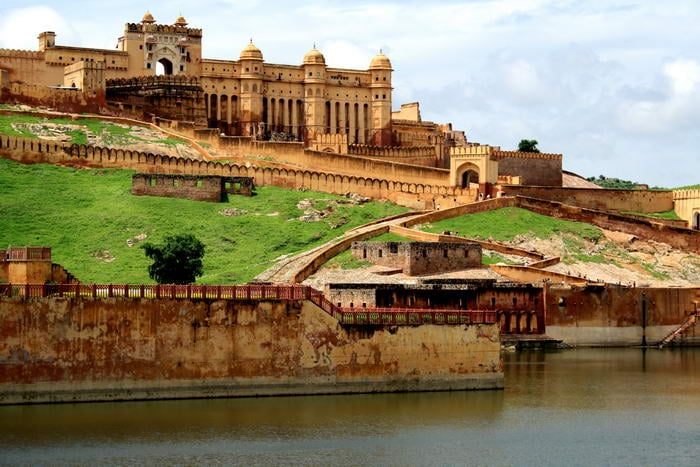 By Ajay Shankar (Own work) [CC BY-SA 3.0], via Wikimedia Commons
Do you like palaces? If so, you'll love spending some time exploring the many ornate ones found in Jaipur, India. If you're looking for a unique stay, you can even spend the night at the Taj Rambagh Palace. Then, for some much-needed quiet time after hours spent discovering the city's many sights, head to Jantar Mantar, one of five outdoor observatories that Maharaja Jai Singh II built in the 1700s.
07 – Edinburgh

By Kim Traynor (Own work) [CC BY-SA 3.0], via Wikimedia Commons
Edinburgh is another city with a fascinating blend of sights and benefits, including a variety of top international events, World Heritage sites, natural scenery and more. If you're a foodie though, you'll be in heaven. Check out spots like Hoot the Redeemer for alcoholic ice cream and slushies; and Gardener's Cottage for sustainable meals made from seasonal, local produce.
06 – Cape Town

By Andreas Tusche (Own work) [GFDL or CC-BY-SA-3.0], via Wikimedia Commons
If you've always wanted to go to South Africa for a wildlife experience, make sure that if you go, you also take the time to see the sights of Cape Town. The city has plenty to offer, including a variety of markets (the quaint Old Biscuit Mill is a top stop); great walks, such as up Table Mountain; and kayak tours with regular sightings of whales, penguins and dolphins.
05 – Amsterdam

By Lies Thru a Lens  (Amsterdam – the Canal Ring) [CC BY 2.0], via Wikimedia Commons
It may not get as many annual visitors as Paris, but Amsterdam, in the Netherlands, is a beautiful city that you don't want to miss. While there, stroll or cycle along canals and check out the lovely old merchants' houses; explore some of the city's fine galleries; or shop up a storm at a flea market.
04 – Vienna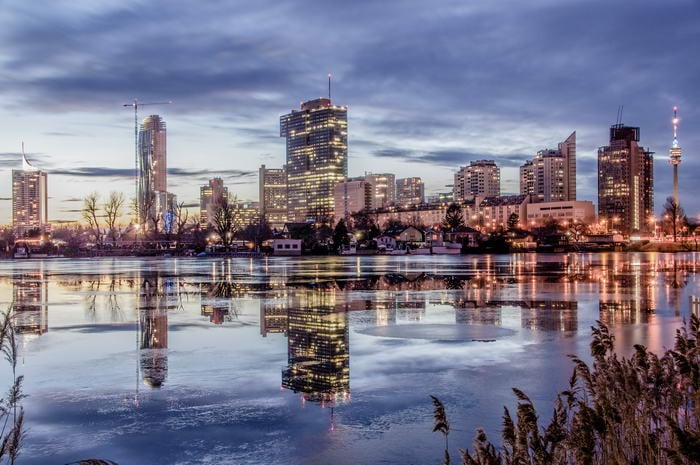 By Fabian Lackner (Own work) [CC BY-SA 3.0], via Wikimedia Commons
Another European "must see" is Austria's Vienna. Here you'll find wine taverns to while away the nights; lots of edgy, independent boutiques in the seventh district where you can spend your cash; and the epic Museumsquartier, where you'll have close to 650,000 square feet of world-class museums to wander.
03 – Shanghai

By Yhz1221 (Own work) [CC BY-SA 3.0], via Wikimedia Commons
In China, Shanghai, the country's biggest city, is a happening place with plenty of top restaurants and bars to eat and drink at, and shops for those who want to fill their suitcase. For something a little different though, head to the Shanghai Propaganda Poster Art Museum, an interesting, tucked away, museum that retraces the history of communist China through the thousands of propaganda posters in its collection. You can even purchase a fun souvenir from the museum's gift shop while you're there.
02 – Singapore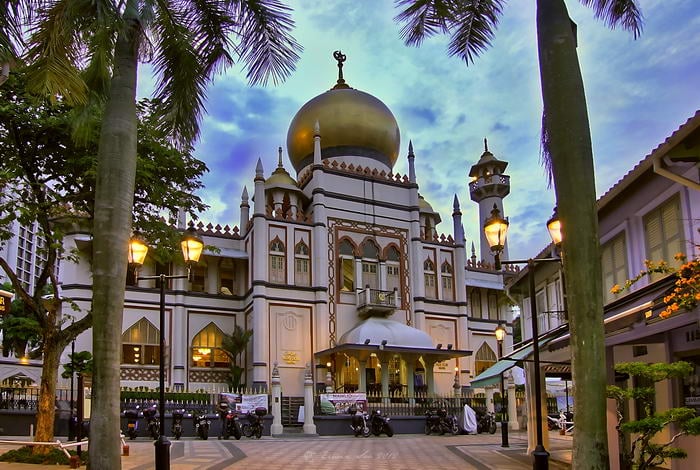 By Erwin Soo from Singapore, Singapore [CC BY 2.0], via Wikimedia Commons
If you're looking for a top Asian destination to explore, Singapore would be a good choice. While there, shop for antiques in the Tanjong Pagar area (the Tong Mern Sern Antiques Shop, in particular, is recommended), and find treasures such as jewellery, lighting, and porcelain. For a cultural fix, check out the Funny Museum by Daniel Wang. Filled with all sorts of interesting oddities, this venue is the smallest museum in the city.
01 – Istanbul

By Dennis Jarvis from Halifax, Canada (Turkey-3019 – Hagia SophiaUploaded by russavia) [CC BY-SA 2.0], via Wikimedia Commons
Istanbul is a city that has it all, from history (more than 2,500 years of it) and a melting pot of cultures, to fascinating traditions, stunning landmarks, gorgeous views, great shopping and a happening nightlight scene. Head over to the lovely Cihangir district to explore streets bustling with cafes, art, and history, or the waterfront district of Karakoy for new galleries and design hotels.
When visiting this Turkish city don't miss a trip out to the Maiden's Tower either. This iconic spot is a famous part of the Istanbul silhouette and stands out in the Bosphorus. While the tower has served many roles over the years, including as a prison, quarantine hospital, and lighthouse, today it is a popular tourist attraction, with a restaurant, gift store, museum, and observation terrace.