When it comes to the most fabulous, exciting and romantic countries to explore then Italy is right up there with the best. This wonderful European hotspot really does have it all when it comes to heading out there for a holiday. From fantastic food and wine to glorious sights or stunning history, you will be sure to have a great time wherever you go.
Naturally, there are some places in Italy that are extra special and deserve a mention. Here is a run down of ten of the most amazing you can check out:
10 – Venice
When it comes to romance, sights and sheer opulence then Venice has it all. This is a city built on the water and has the many famous canals running through it to see. Of course, for a better look then you can take a lovely Gondola ride around them! The main sight everyone who likes culture will head for is the Piazza San Marco which is a huge square that you can enjoy a coffee on and watch the world go by. With lots of museums and palaces to check out, it is a great city to visit.
09 – Cinque Terre
One word sums up this collection villages, perched on coastal Italian rocks – wow! Cinque Terre is made up of 5 adjacent villages that all have brightly coloured houses in them to delight. Found on the Italian Riviera, it also has many bars and cafes to relax in and enjoy the sun. Pesto pasta is a speciality here so make sure to try some of this and the local wine. When you are ready a walk through the charming streets for some light shopping is also advised. This is just a magical and unforgettable place to see!
08 – Verona
Many people will know this beautiful Italian city from the Shakespeare play 'Romeo and Juliet'. It has so much more to offer than that though! The atmosphere is very romantic as you would expect, and the architecture of the buildings is exquisite. Declared a UNESCO World Heritage site, it is a place you will love wandering around to explore. There is also a huge Roman arena from the time of ancient Rome that catching an opera in is worthwhile.
07 – Bologna
Many of you will know this for the reputation it has a food lovers paradise. If you do love your food, then you will be pleased to know that this is well deserved. The cuisine here is delicious with lot of pasta dishes to sample and fabulous wine. The city itself is great to explore with many small piazzas throughout it to stop and have a gelato in. With lot of bars and shops too, this is one Italian haven you will not want to leave.
06 – Florence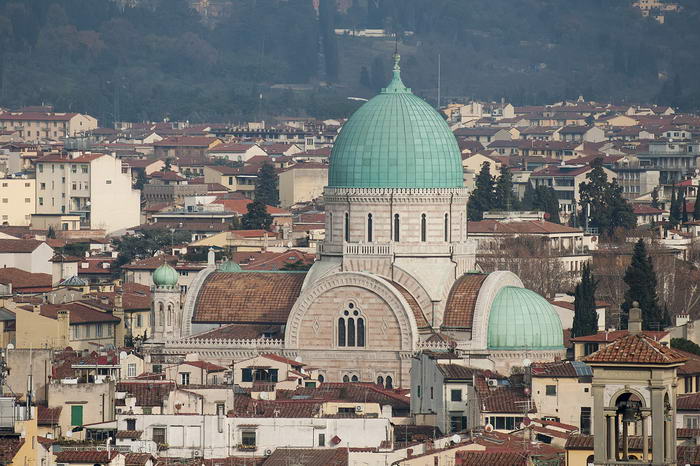 Found in the amazing region of Tuscany, this is another very romantic and well-known Italian city. Although it can get very busy in the summer with tourists, it is still worth a look. The most famous attraction here is the Uffizi gallery which has art from Renaissance greats like Caravaggio and Michelangelo. When you add in the many statues and architecture to see, it has a lot to offer. Of course, the sun and fabulous rolling Tuscan scenery helps make it special too!
05- Sorrento
This sparkling jewel in the Italian crown is found in the Amalfi Coast region. The Amalfi Coat itself offers stunning views across the Mediterranean Sea and a real air of relaxed chic. Sorrento perfectly captures this as its main town and is well worth a visit. From the famous lemons that make Limoncello to the fabulous food, you will be sure to have a great time here. Many will also hire a car to drive along the rugged Amalfi Coast road for an awe-inspiring journey.
04 – Sardinia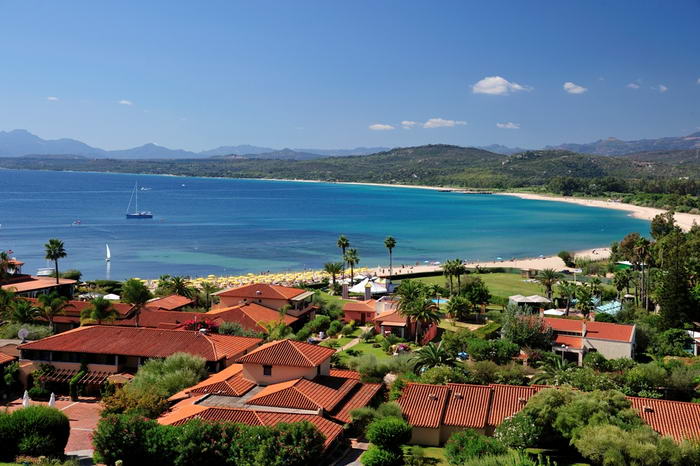 This is a great place to holiday too and is actually an island off the coast of mainland Italy. Famous for its coastline, luxurious feel and many fine beaches, this is a great spot for a relaxing beach holiday. The sand is soft, and the water clear to make it one of the best places in Europe to do so. It is also relatively unspoilt by tourism and has no high-rise hotels or commercialized areas to speak of. This means it has retained its old-world charm and remains a top spot in Italy to visit.
03 – Puglia
Although this is a whole region rather than one city, it has many locations that give a holiday to remember forever. The whole region is on the Adriatic coast which gives superb beaches and fabulous clear water to bathe in. Even better, it gives you a true sense of the real Italy as is not overly touristy. If you want authentic Italian cuisine and people, then Puglia is the place to go. With many charming towns to visit and lush olive groves creating a fabulous landscape, you will not regret a journey here.
02 – Sicily
This, like Sardinia, is an island found off the coast of mainland Italy. It is also closely associated with the Mafia in people's minds, but modern Sicily is not like this at all. It is actually a very warm, friendly place where the locals will make you feel right at home. As an island, the seafood is divine, and you will love the local Sicilian wine too when dining. The art and culture scene in Sicily is very rich which means you will always have something to do at night, after a day relaxing on the many beaches it offers.
01 – Rome
Although it may seem cliché, Rome still is THE place to visit in Italy. For once, this is a hyped-up place that truly delivers. The sense of history here is amazing still with many famous ancient sites to see like the Coliseum or Trevi Fountain. There are also many superb hotels to stay at here which will allow you to see it all in true luxury. When you add in the sheer sense of life and vibrancy here, it makes it one of the best looking and most exciting places in Italy to spend time. The café culture is also very popular here so grab an expresso and watch the world go by!
As this list shows, the amazing country of Italy has many fine places to explore. Even if you have been to some of the ones we have looked at, be sure to take a trip to the others too. All will not only give you a holiday to remember but plenty of fabulous stories to tell your friends about when back!