There is something about a deserted town or place that brings out the explorer in us all. Maybe it is the desire to find out what happened and why it is deserted that attracts us. Or maybe it is the opportunity to step back in time and see a place that was at one time booming before its fall. Whatever the fascination, it seems that deserted towns are somewhere that hold a real interest for most people.
Luckily for the truly curious, there are plenty of them dotted around the globe. We take a look at the ten most eerie deserted places you can check out, if you dare!
10 – North Brother Island, New York
This quiet and abandoned place is found in the USA in the East River, close to the Bronx. At one time it was a busy place and used by the New York authorities for a whole host of reasons. It first found use as a hospital to house residents of the city who had contagious diseases such as typhoid or tuberculosis. After that it was used as a hospital for injured soldiers returning from World War II and then heroin addicts in later years. Rising costs and rampant corruption saw it closed in 1963 though and everyone living on the island left. It has remained a ghost town so to speak since then with no chance of anyone either visiting or returning to live there since.
09 – Kolmanskop, Namibia
Moving across to Africa, we find this once thriving diamond mining town in the country of Namibia. We all know Africa has great natural resources and Namibia had many diamond deposits that German immigrants flocked to dig up. It soon boomed on the back of the diamond success and was a home away from home for the German residents. Falling diamond production and wars soon laid waste to it though and it is now totally deserted, with just some of the old buildings standing to visit.
08 – Kennecott, Alaska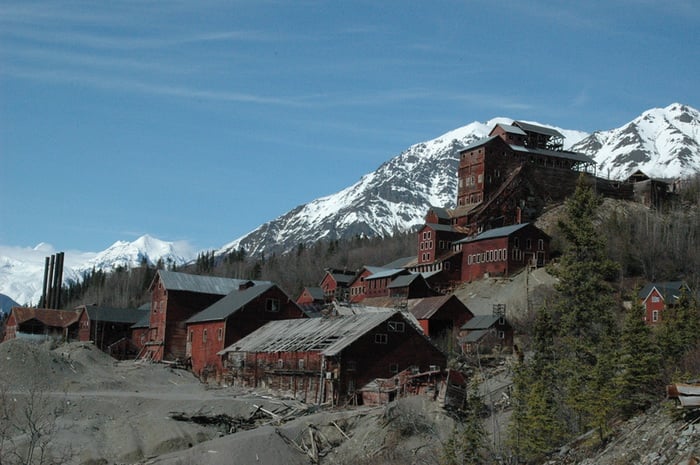 Another once thriving mining town that now stands deserted is this one in Alaska, USA. Kennecott was famous for copper mining rather than diamonds with hundreds of millions mined when at its peak. Falling resources soon saw it experience a hasty decline and residents left it abandoned which is how it stands today. You can visit the area and even take a guided tour around the old processing mills if you dare!
07 – Bodie, California
When it comes to famous periods in history, the American Gold Rush warrants a mention. The town of Bodie was right at the heart of this and was at its peak in the late 1800's. At one time it had around 10,000 residents who all headed there looking for gold in them there hills. Unfortunately, a good proportion were thugs who turned Bodie into a haven for murder, fighting and robbery. This saw it decline rapidly until it was a ghost town in the 1940's. The buildings still stand to this day and you can take a trip around them if you are ever in the area.
06 – Glenrio, New Mexico
Another fabulous American ghost town to check out is Glenrio, on a deserted part of the famous Route 66. At one time this was a bustling place with many bars, hotels and restaurants for the weary traveler to enjoy. Unfortunately, the new interstate changed that as it took all the passing traffic right away from Glenrio and all the trade it brought too. The hotels and houses stand deserted and people now make a special trip to walk around this eerie town.
05 – Oradour-sur-Glane, France
This is a truly gruesome site but one that many flock too with around 300,000 visitors each year. Once a quaint and busy French village, it saw a terrible massacre in World War II that left it deserted. The occupying Nazi forces killed most of the people in the village in revenge for the capture of an SS Officer in the area. After this, they burned or destroyed most of it for good measure. Although rebuilt afterwards, it was to stand as a reminder of what happened rather than for people to return to live. Tourists can walk around the village though and take in the chilling atmosphere for themselves.
04 – Tyneham, England
Although this may not be deserted for too much longer, the English village of Tyneham has stood abandoned for many years to date. Once a busy farming and fishing place, it was commandeered in world War II by the English Government to act as a firing range! After the war, it was never given back and the people who had lived there never returned. The houses and shops still stand as they were and at one time barbed wire kept it off limits. Recent years have seen visitors allowed to enter although no-one can actually live there still.
03 – Ruby, Arizona
Found close to Tucson, this was once a large mining town that dug up zinc, copper and silver. At its peak it had around 2,000 residents and housed schools and shops. As with a lot of mining towns, this came to an abrupt end though when the mine closed. The town soon fell into disrepair and saw its citizens leave for pastures new. The houses they once called home stayed behind though and can be visited now if you are in the Arizona area.
02 – Craco, Italy
If you want a truly stunning ghost town to visit, then try this one out! Found in Southern Italy, it sits high up on a mountain and was once a very popular place to live. Although plague and famine had affected it over the years, the real problem was the frequent landslides from the mountains above. After one such landslide killed around 1800 people in 1963, everyone left for their own safety. Interesting it is now a very popular movie setting for Hollywood producers.
01 – Pyramiden, Norway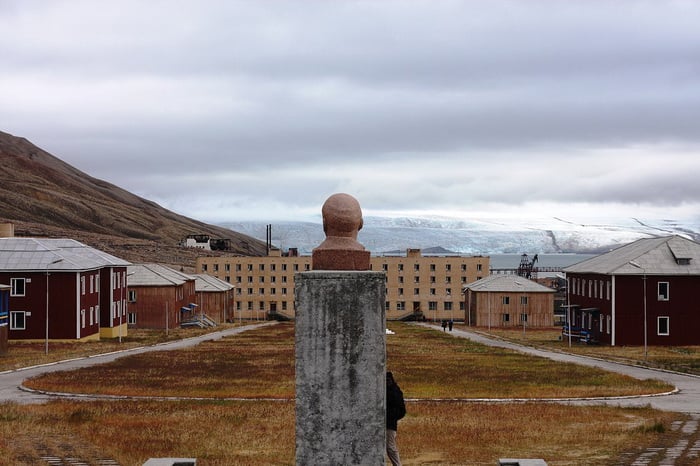 Originally, this icy settlement was founded by Sweden but they soon sold it to the Soviet Union in 1927. But what was so valuable about this cold, desolate place? The Soviets used it to mine for coal and did so until the operation there ended in 1998. After this, it was totally abandoned by the residents and is now home only to local wildlife. It can be visited but be careful – many wild animals like bears now roam the streets! It is thought that this town will stand as it is for around 500 years thanks to the Artic climate it is found in.
If you are interested in the most eerie deserted places in the world then the above are some of the best you can find. While not all can be visited, most can, and they give a real glimpse back in time when you go there. It just shows that things can change quickly and towns that are thriving now, may not be in 30 years' time.