When it comes to ghosts and horror stories, most of us love to be scared. It is one thing watching a film in the comfort of your own home though. It is another entirely being able to travel to places where the dead are said to roam the land at night and see for yourself. There are some brave souls who do this, but it is a very dangerous undertaking.
For all your thrill-seekers out there, here are ten of the creepiest places to spend a night on Earth.
10 – Xinhai Tunnel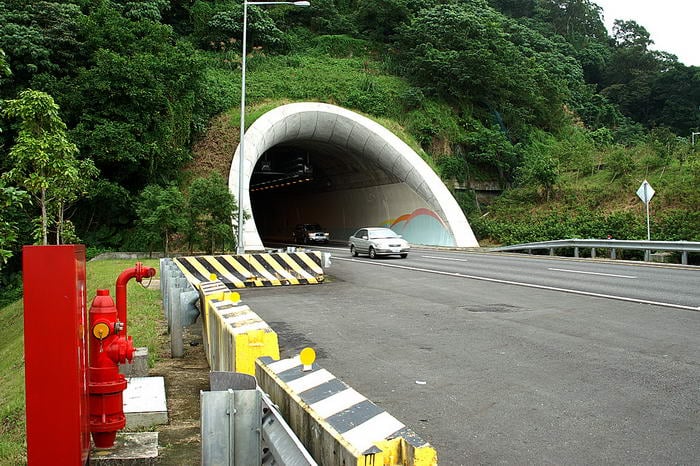 This creepy first entry on our list is found in Taipei, Taiwan. It is little surprise that it has had many reports of ghostly activity – the tunnel was built right on top of a cemetery! If there is one place not to build stuff, that is usually number one. The most common sighting at night here is that of an old woman sweeping in the middle of the road, refusing to move for oncoming cars. When drivers stop to check her out, she vanishes into thin air. Many drivers also report feelings of going into the tunnel but never making progress to the other end and feeling trapped.
09 – Odeon Cinema
This is part of the large Odeon Cinema chain in England. This haunted cinema is found in the city of Bristol and was the home to a brutal murder. The cinema manager, Robert Jackson, was murdered one night by a burglar in his office while a film played. Since then, many women have reported seeing his ghostly figure in the dark when catching a movie there. There have also been reports of the temperature in the cinema dropping massively for no good reason.
08 – Ballyboley Forest
This is one seriously creepy site found in Northern Ireland. Although it has not been proved, many locals think it was home to a druidic site and somewhere many people disappeared in the Middle Ages. Since then, it has been rumored to be a very dangerous place to spend time and also even a portal to another dimension. One group of film makers tried to spend time there to dispel any myths but soon fled when four hooded figures began watching them from the trees! Along with hearing screams from a woman they couldn't find, it all became too much for them.
07 – University of Texas
Found in Brownsville, the University of Texas is home to many strange tales. The main reason seems to be that it is built on the site of an old fort and the grounds of the attached cemetery. This has led to many ghostly sightings from students including wandering cavalrymen, soldiers marching in formation and people in Victorian clothing dancing the waltz. Many students have also reported books flying off the library shelves by themselves!
06 – Bayview Complex
This is a club for US military officers found in the infamous Guantanamo Bay military base in Cuba. First built in 1943, it has seen a lot of action and not just from drunken soldiers! The main ghost that people report seeing is an old woman who drowned in the bath there when it was still a house. Many soldiers have reported seeing her sitting on the steps of the club inside, seemingly waiting for something. There is also the ghost of an old marine who is seen wandering around the complex grounds often too.
05 – Wroclaw
This is one of the busiest cities for students in Poland and has many ghostly tales to terrify them! Probably the creepiest is the one about the grandson who lived there that was possessed by a demonic dwarf and killed his own grandmother. Apparently, her screams can be heard at certain parts of the city. The fabulous church of St Mary Magdalene also houses some weird goings on too. Many have reported seeing moving shadows here that locals say are the ghosts of old serving girls who can't escape their prison. It is certainly one creepy place to spend time!
04 – Conn Barracks
Found in Schweinfurt, Germany, this is now a US Army Barracks. Back in the past though, it was a Nazi hospital that ran experiments on its patients. What is weird is that two soldiers who occupied the same room years apart tell of having the same dream. In it, they dreamt a Nazi officer and Nurse were standing over them before the nurse tries to start strangling them. To further add to this terror, there is also the ghost of a mother walking around with her unborn fetus in the barrack corridors.
03 – Central Philippines University
This is such a haunted place that there is almost a ghost story for every building on campus! The most mysterious is probably the fact that the Roblee Science Hall, which was home to Japanese POW's in WWII, disappears at 3.00am each night. When you add in stories of young children being seen wandering the corridors and university founder Dr William Valentine strolling around at nights with his head in his hands, then you can see why people find it unsettling.
02 – Gridley Tunnel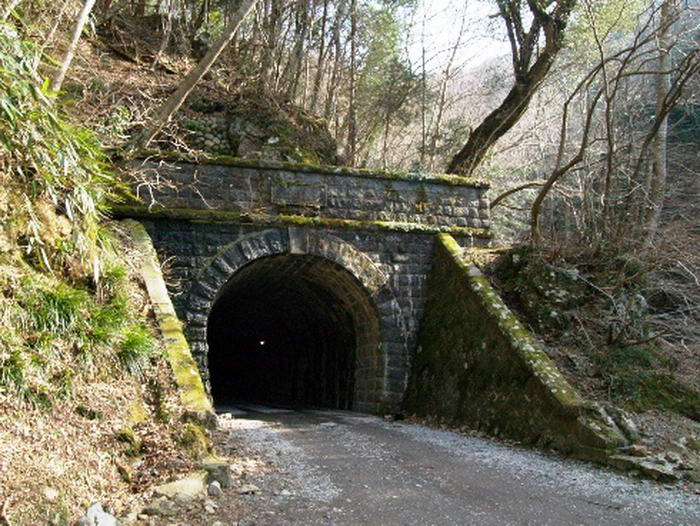 Found in Yokosuka, Japan, this is another creepy tunnel to avoid. It is a narrow, one-way tunnel that many drivers have reported strange goings on from. The main story they tell is of a samurai warrior who appears as they drive through it. Indeed, some have got so scared they have crashed their cars! Locals believe the samurai was killed there on a mission and so doomed to patrol the land to make up for his failure.
01 – Macquarie Fields Station
This is a train station in Australia that is home to a very spooky late-night fright. When all the trains have gone for the evening, it is said loans can be heard on the platforms that get louder and louder. As thy reach a crescendo, the ghost of a young girl can be seen. Sometimes she is walking around with a bloody stain on her clothes, other times she is sitting crying to herself. Locals say that she is the ghost of a girl that got run over by a train in 1906, hence why she haunts the station.
There is on doubt that creepy places inspire a sense of both fascination and dread within us. The above spooky places are proof that ghost stories are not always just for the movies. Of course, these sites are most uncommon so if you avoid them, you should be fine!