Picture this: you're out with your friends at your favorite watering hole, and you're looking for a way to ramp up the fun factor. Look no further! We've compiled a list of the 10 most entertaining bar games that are guaranteed to add some excitement to your night out. These games are perfect for breaking the ice, bonding with friends, and creating lasting memories full of laughter. From classic favorites to unique twists on popular games, our selection caters to every type of crowd. So grab your buddies and get ready for a night filled with friendly competition and endless fun!
Bar games reveal the more childish and sometimes wild side of you which helps in breaking the ice between colleagues and co-workers. Between friends, these bar games will unleash your competitive side and help you to cherish old memories. This article puts the spotlight on ten best bar games you should try playing the next time you are having some pub time.
10 – Pop Culture and Movie Night Trivia
The best part about this game is that any number of people can play it. This makes it perfect for office/work parties. Questions generally test your knowledge about trends, social media fads, viral videos, trending movies, trivia about celebrities, etc. This is especially popular among the millennials but even adults can play it if the questions are made accordingly. Questions about evergreen TV series, music bands and movie remakes can also be considered to make it suitable for adult age groups.
09 – Shuffleboard
A little bit of action and some cheering can definitely brighten your memories of the night and shuffleboard is perfect for it. In the game, players have to use a cue to push weighted discs so that they reach a marked area. There are just some basics you should know and not many rules which you need to bother about.
08 – Hook and Ring Toss
This game is considered to be addicting once you get the hang of it. All you need to do is try and get a ring to land on a hook. The ring will be suspended from the ceiling by a string and the hook will be attached to a board hung on a wall. You can make it more enjoyable by adding your own rules to it, like for example anyone who couldn't get a point has to do a dare. Use your creativity and have a memorable night!
07 – Jenga
Jenga is very popular nowadays and you will find it in many places where youngsters tend to hang out. The best part of jenga is there are no complications whatsoever. The players are supposed to remove one block at a time from a tower which is made of 54 blocks. Each block that is removed goes on top of the tower again. The quiet game can end up in a lot of noise, cries of disappointment and cheers.
06 – Exploding Kittens
It is a card game whose simplicity makes it work. The steps are simple enough; if you get an exploding kitten card, you die unless you play a 'defuse' card. Otherwise, the game progresses according to the instructions given on each card. Other than the exploding kitten and defuse card, there are 7 other cards in the game.
05 – Poker
Poker is a quite common game and almost all of us would have played it at least once. Even otherwise, it is a fun card game which has elements of gambling and strategy in it which makes it all the more enjoyable. People say that you need skill to be a champion of this game.
04 – Karaoke
Everyone loves a night filled with music. Making it a 'bar game' ensures that no one backs out from being a singing star for at least one night as the atmosphere a pub provides unleashes the self-esteem everyone needs.
03 – Cards Against Humanity
If you haven't played this game before, you definitely should! It is the latest party trend in the millennial world and it is especially better if you are with your gang. Each player is supposed to take a black card and others answer with a white card which provides an opportunity for a lot of laughter as the result is usually very funny.
02 – What do you meme?
Memes are social media's favorite children and this game was born out of this truth. It was launched in 2017 which makes it a baby in this list of bar games. You will find that these cards are available for exclusive themes so you can choose something that suits your/your gang's taste.
01 – Darts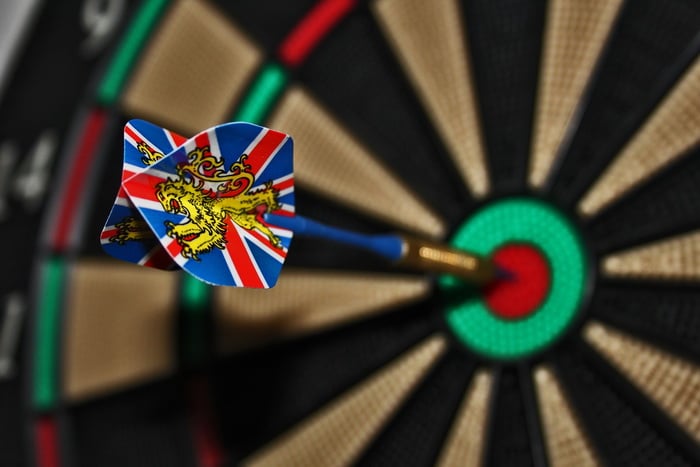 Popular since the 1900s or before that, a game of darts never fail to help you take that much needed break from everyday stress and hence it is perfect to have a good time. Electronic Dart Boards are a common sight at bars now. The best part of darts is that there are a lot of dart games you can play so it never gets boring even if you play it every time you hang out with your friends. It also boosts the competitive spirit which ends up in helping you to move away from monotony. You can add your own twists to the game to suit your idea of fun.
Conclusion
There you have it. Our top 10 bar games that are sure to make your night out with friends an absolute blast! With a mix of classic favorites and innovative new games, there's something for everyone to enjoy. Whether you're looking to break the ice, bond with friends, or just have a good laugh, these games promise to deliver endless fun and excitement. So, the next time you find yourself at a bar with friends, why not try out one of these entertaining games and create some unforgettable memories? Cheers to a fantastic night out!