George Costanza (Jason Alexander) character wasn't the leading role in Seinfeld Tv Series but according to fans, he was the reason of success. Costanza is one of the greatest sitcom character of all time. He was a short, stocky, slow-witted, bald man and this description is made by George himself. This character is also based on Larry David himself who is the co creator of Seinfeld. We can describe him as selfish,dishonest,insecure,neurotic ,self-loathing bald guy. What a good man to be best friend with huh? Lucky Jerry… Anyways these personality traits wasn't his fault. He had a dysfunctional childhood with parents Frank and Estelle. I'm a Seinfeld fan myself too and i started to like George with " A man gave me a massage" quote. If you don't remember the episode , it was the 3rd season's first episode "The Note". Check ot 10 Most Hilarious George Costanza Quotes below. If you want to read more about " The Best Sitcom Of All Time Seinfeld" visit 10 Most Hilarious Seinfeld Episodes here. Feel free to share your favourite George Costanza in comments section.
10 – George Costanza Quote
What's so great about a mom and pop store? Let me tell you something, if my mom and pop ran a store I wouldn't shop there.
09 – George Costanza Quote
You don't understand. A garage. I can't even pull in there. It's like going to a pr*stitute. Why should I pay, when if I apply myself, maybe I could get it for free?
08 – George Costanza Quote
Instead of doing a wash, I just keep buying underwear. My goal is to have over 360 pair. That way I only have to do wash once a year.
07 – George Costanza Quote
Jerry, just remember, it's not a lie if you believe it.
06 – George Costanza Quote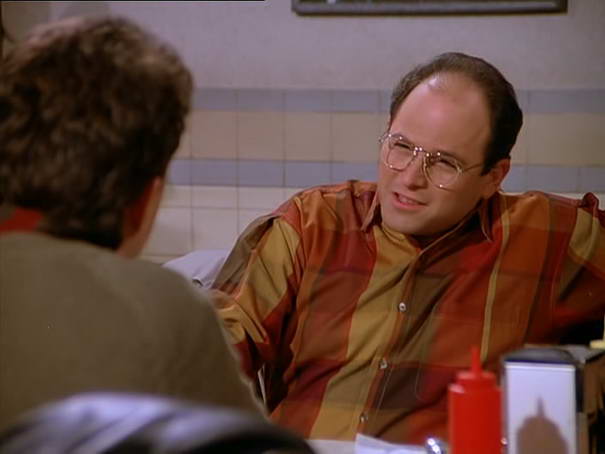 Would it kill you not to be so funny all the time? That's all I'm askin'. This woman thinks I'm very funny and now you're gonna be funny, so what am I gonna be? I'm gonna be a short bald guy with glasses who suddenly doesn't seem so funny.
05 – George Costanza Quote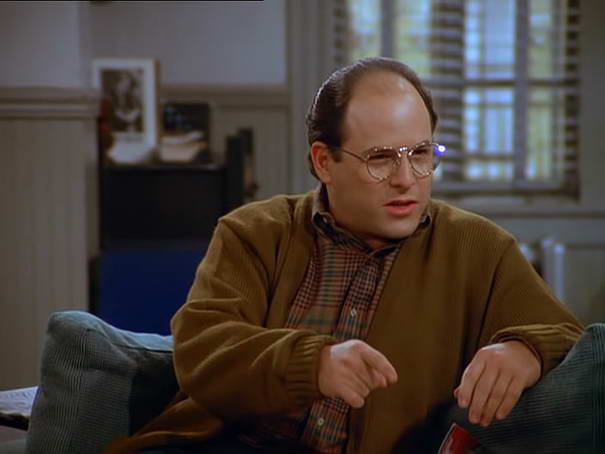 I love the mirror in that bathroom. I don't know what in the hell it is, I look terrific in that mirror. I don't know if its the tile or the lighting … I feel like Robert Wagner in there.
04 – George Costanza Quote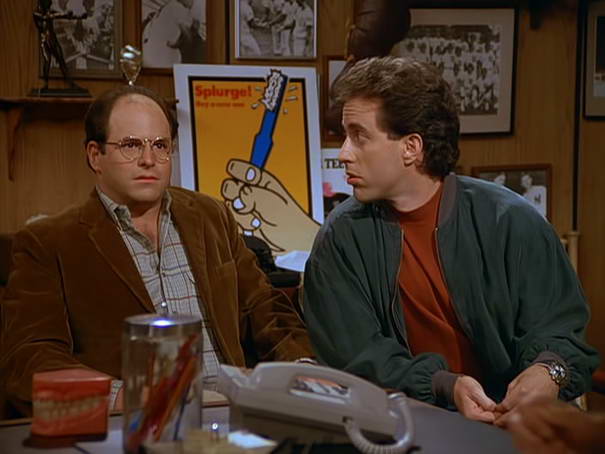 If I owned a company, my employees would love me. They'd have huge pictures of me up the walls and in their home, like Lenin.
03 – George Costanza Quote
I'm 33 years old; I haven't outgrown the problems of puberty, I'm already facing the problems of old age. I completely skipped healthy adulthood. I went from having orgasms immediately, to taking forever. You could do your taxes in the time it takes me to have an org*sm. I never had a normal … medium orgasm.
02 – George Costanza Quote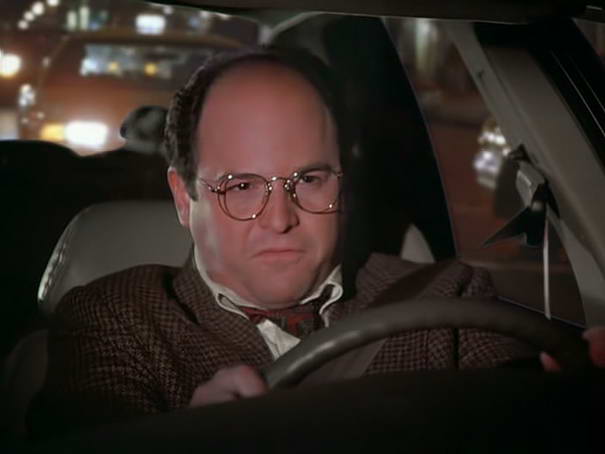 I have a bad feeling that whenever a l*sbian looks at me they think "That's why I'm not a heteros*xual".
01 – George Costanza Quote
Yeah, I'm a great quitter. It's one of the few things I do well. I come from a long line of quitters. My father was a quitter, my grandfather was a quitter… I was raised to give up.