Film quotes are the kinds of random trivia that everyone seems to remember for no particular reason. Everyone has their favourites, ranging from lines uttered by E.T., Forrest Gump, or even James Bond's infamous one-liner. However, a list has been compiled of the top movie quotations in American cinema. AFI's 100 Years…100 Movie Quotes collated the views of 1,500 film critics and specialists to produce the list below. Is your favourite in the top 10?
10 – "You talkin' to me?" – Travis Bickle (Robert De Niro) in Taxi Driver
Martin Scorsese's film about a troubled U.S. Marine-turned-taxi driver has been hailed as one of the most influential, significant films of all time. Starring the likes of Jodie Foster and Robert De Niro, the latter of whom said the tenth most famous film quote of all time. In fact, the section of the film where De Niro says "You talkin' to me?" was improvised, not scripted. However, the true genius behind the line was an American comedian; Robert De Niro had seen him using the line some time before and decided to use it in Taxi Driver.
09 – "Fasten your seatbelts. It's going to be a bumpy night." – Margo Channing (Bette Davis) in All About Eve
All About Eve is one of the first films to star the Hollywood starlet Marilyn Monroe. However, it was another of Hollywood's beauties who said the line which has become such a common phrase in our everyday language. "Fasten your seatbelts. It's going to be a bumpy night" came from Bette Davis, who played Margo Channing, a slightly more mature actress from Broadway. This film remains one of the Academy Awards' most nominated films of all time.
08 – "May the Force be with you." – Han Solo (Harrison Ford) in Star Wars
This infamous line, which can be heard at least once in all the Star Wars films, has led to the world using word play to adopt an entire day to celebrate the Star Wars empire. May 4th sees Star Wars fans around the world repeating this line, which has become a cult classic. As well as Harrison Ford, actors such as Alec Guinness, Peter Cushing and Carrie Fisher all had roles in the Star Wars saga.
07 – "All right, Mr. DeMille, I'm ready for my close-up." – Norma Desmond (Gloria Swanson) in Sunset Boulevard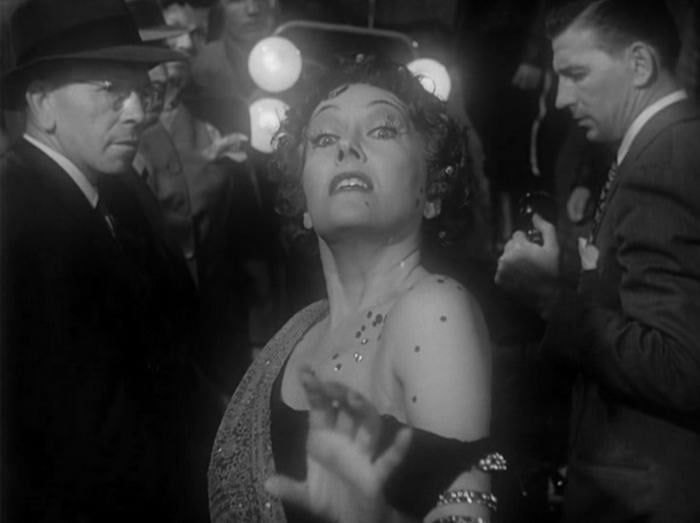 The Mr. DeMille mentioned in this line is none other than the famous film director – although it should be noted that he did not direct this film. That honour went to Billy Wilder. Nevertheless, Cecil B. DeMille did appear in the film, playing himself. This line actually ends the film, as Norma Desmond believes she is about to make her comeback in the world of silent movies. It's only by watching the film that you'll realise why this is not the case!
06 – "Go ahead, make my day." – Harry Callahan (Clint Eastwood) in Sudden Impact
Not only did Clint Eastwood star in this film and say the sixth greatest line of all time, but he also directed and produced Sudden Impact. It is the fourth film in the Dirty Harry series. The line itself was actually quoted by President Ronald Reagan in one of his speeches, which just goes to show the impact and wide reach of American cinema. Such an iconic line it is that its Italian translation became the title of the Italian version of the film – Coraggio…fatti ammazzare.
05 – "Here's looking at you, kid." – Rick Blaine (Humphrey Bogart) in Casablanca
Casablanca is widely regarded as one of the best films of all time: a classic. It was actually an anti-Nazi propaganda film, which starred Humphrey Bogart and Ingrid Bergman. Interestingly, five other lines from the same film also appeared lower down this list of famous film quotes, including "Louis, I think this is the beginning of a beautiful friendship".
04 – "Toto, I've a feeling we're not in Kansas anymore." – Dorothy Gale (Judy Garland) in The Wizard of Oz
The Library of Congress declared that The Wizard of Oz is the most watched film on television in history – and rightly so. This film has become synonymous with many people's childhoods, with its munchkins, witches, tin man, lion, scarecrow, ruby slippers, and of course Toto the dog! Judy Garland, who played Dorothy, was only 17 when she took on the role; sadly, she died just 30 years later.
03 – "You don't understand! I coulda had class. I coulda been a contender. I could've been somebody, instead of a bum, which is what I am." – Terry Malloy (Marlon Brando) in On the Waterfront
On the Waterfront won eight of the 12 Academy Awards for which it was nominated after its release in 1954. Since then, its popularity has remained steady, with many groups and indivuduals placing it amongst the best films of all time. This – the third most famous film quote of all time – was spoken by the actor Marlon Brando, but this isn't the only time his name appears on this list!
02 – "I'm going to make him an offer he can't refuse." – Vito Corleone (Marlon Brando) in The Godfather
'The cat held by Marlon Brando in the opening scene of 'The Godfather' was not written into the scene. Marlon found the stray wandering around the Paramount Lot just before the scene was shot.' by TRF_Mr_Hyde
Here we have Marlon Brando's second appearance on the list of most famous film quotes. In second place, this is his highest ranking line, which is taken from the film The Godfather. This first in a trilogy has been referenced in countless other film and television programs, which evidence of the incredible legacy which it has left behind.
01 – "Frankly, my dear, I don't give a damn." – Rhett Butler (Clark Gable) in Gone with the Wind
Gone with the Wind is pretty much the ultimate romantic film which has found a place in many people's hearts. It follows Scarlett O'Hara (played by Vivien Leigh) and her relationships with various characters. "Frankly, my dear, I don't give a damn" was the last line spoken to her by Rhett Butler (played by Clark Gable). It probably became such an iconic line due to the fact that profanity was frowned upon at the time. It hit the headlines back then and it is still doing the same today!