These cool snowboard designs made for Endeavor Snowboards by graphic designer/ illustrator Grzegorz Domaradzki. Colourful illustrations inspired by pop culture imagery ranging from Manga and comic books to public icons and Pop Art.
Grzegorz Domaradzki a.k.a. Gabz graduated from the Academy of Fine Arts in Poznań with a Master's degree in Graphic Arts and Drawing. After the graduation, Gabz first worked as an illustrator and later as a graphic designer for various advertising agencies. In 2005, he went freelance and hasn't looked back since.
Gabz's personal life is fulfilled by his wife Agnieszka, cinema, music, literature and FPS games on PS3.
Check out 10 Most Artistic Snowboard Designs by Grzegorz Domaradzki. You can find the link of his official website called "iamgabz.com" below.
10 – Snowboars By Grzegorz Domaradzki
09 – Snowboars By Grzegorz Domaradzki
08 – Snowboars By Grzegorz Domaradzki
07 – Snowboards By Grzegorz Domaradzki
06 – Snowboards By Grzegorz Domaradzki
05 – Snowboards By Grzegorz Domaradzki
04 – Snowboards By Grzegorz Domaradzki
03 – Snowboards By Grzegorz Domaradzki
02 – Snowboards By Grzegorz Domaradzki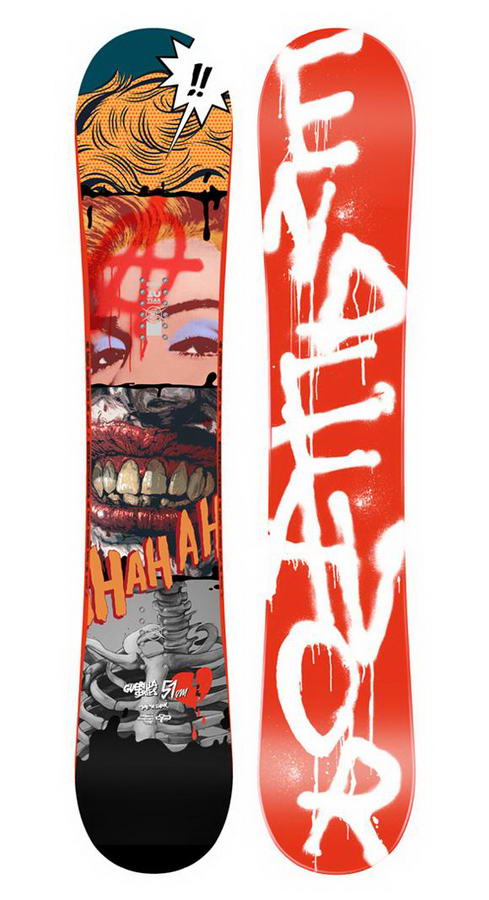 01 – Snowboards By Grzegorz Domaradzki