Talented artist Hong Yi created series of unique artworks with using different fruits and vegetables will definitely inspire you to play with your food. Hong Yi, who goes by the nickname 'Red', is a Malaysian artist-architect. She was given the nickname because her surname, Hong, sounds like the word 'red' in Mandarin. She loves how a colour can stir up conflicting emotions – one of love and passion, and of danger and sacrifice. She is also known as the artist who 'loves to paint, but not with a paintbrush'. Her painting of Yao Ming with a basketball and Jay Chou using coffee were Youtube hits, and she was featured in media around the world including Huffington Post, Wall Street Journal, ABC and the Daily Mail. Her other work includes portraits Ai Weiwei using 100,000 sunflower seeds and Zhang Yimou with 750 pairs of socks and bamboo sticks.
To read the rest of her bio, just visit her official website. Check out 10 Most Creative Food Art Examples By Hong Yi.
10 – Tiny tutus
09 – You're my butter half
08 – Louis Vuitton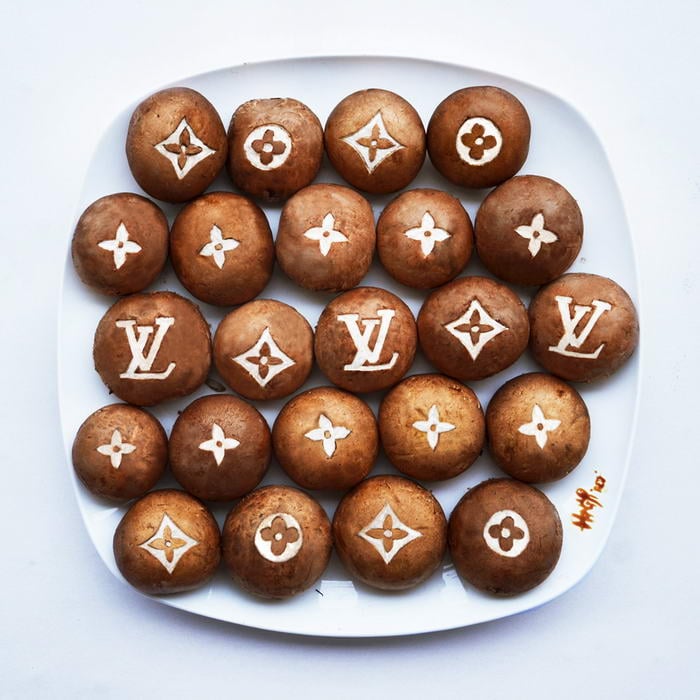 07 – Up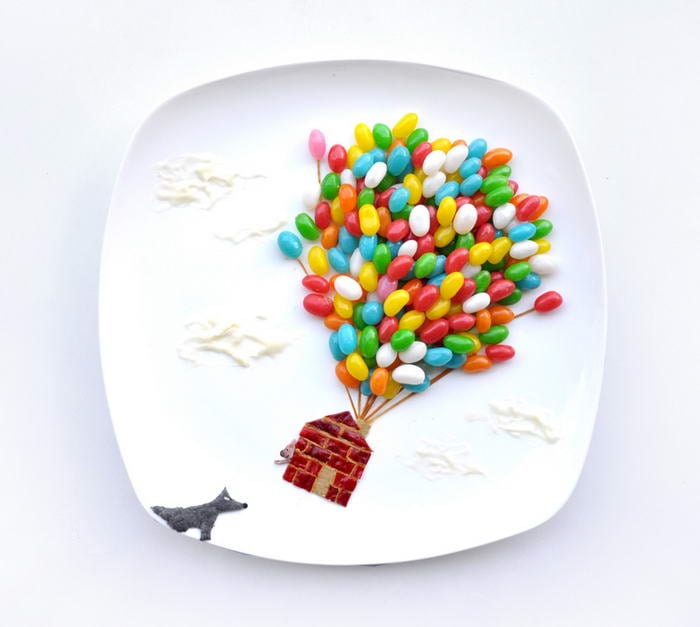 06 – Cucumber Landscape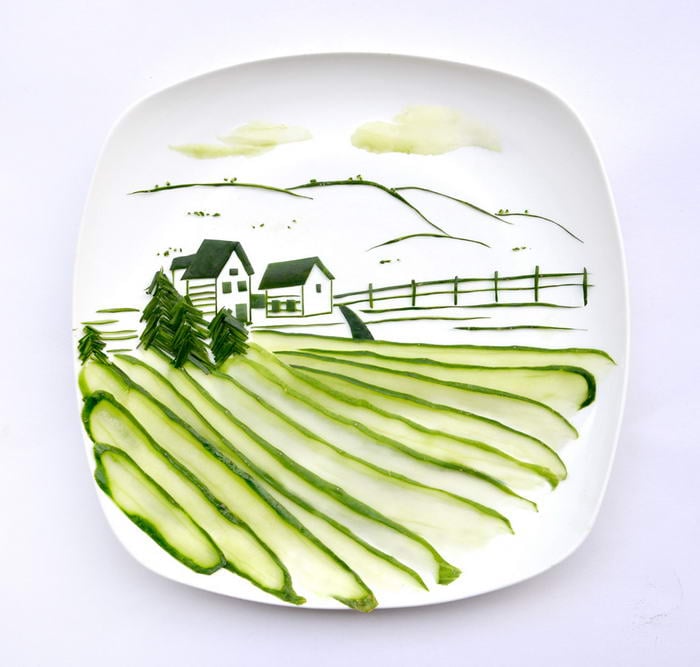 05 – The Scream
04 – Giant Squid Attack!
03 – Hello there, Richard Parker
02 – All you need is love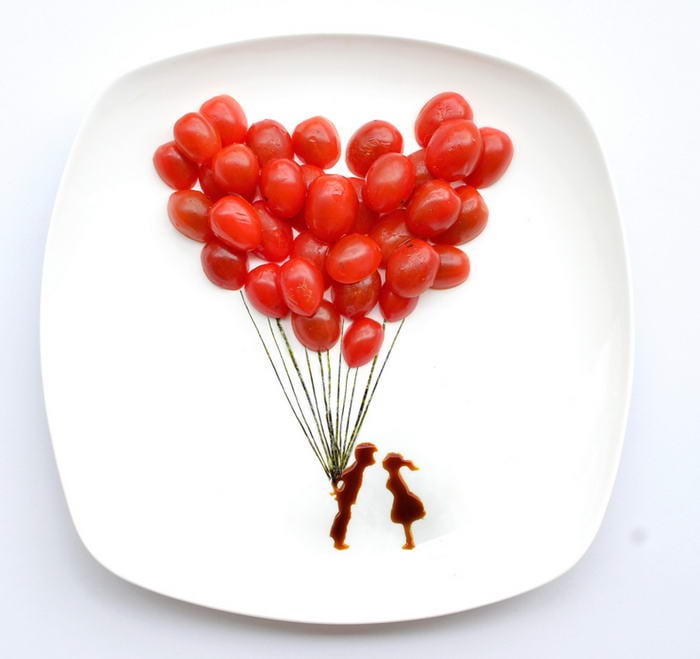 01 – Owl-nion
Creating Art with Food – 'RED' Hong Yi

Via: Red – Hong Yi.