In today's standarts, the most selling LED TV sizes are between 40 and 55 inches. Of course you can invest to bigger sizes but prices are not that affordable above 60. That's why these new home theater projectors provide more bang for the buck. Rear-projection TV is almost dead today, but front projectors are still improving, and their picture quality and value are better than ever. These home theater projectors work best in darker rooms with specialized curtains, although newer, brighter technologies make them versatile enough to use them outdoors. You can even create your own backyard cinema just with spending a few hundred dollars.
There are websites specialized pages that provide more information on the characteristics of the main projectors, but you can check out 10 most powerful projectors for home theaters below. We are just listing 10 of them.
10 – Acer C120
The Acer C120 Projector is the best notebook companion. Small enough to fit in the palm of your hand, this projector offers a revolutionary new way to powerfully project vibrant visuals in the classroom, boardroom or living room.
09 – BenQ W1070
The projector will automatically switch to Eco Blank Mode after the projector is turned on for over three minutes without a display source, eliminating unnecessary energy waste and prolonging the life of the projector lamp.
08 – ViewSonic PLED-W800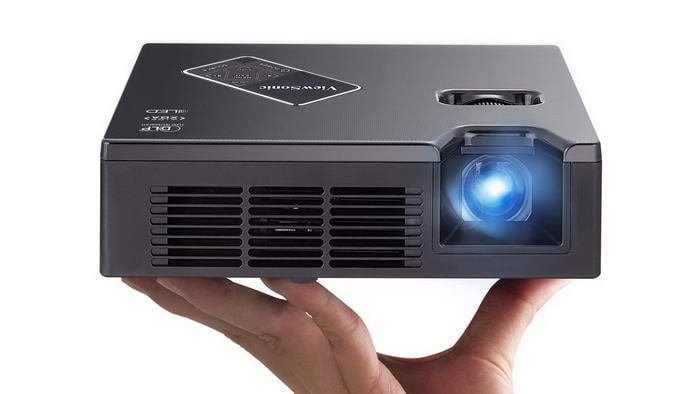 The ViewSonic PLED-800 is an ultra-portable LED projector with 800 ANSI lumens and WXGA 1280×800 native resolution. With a compact lightweight design, a 5V USB charging port, and over 30,000 hours of lamp life. This projector is ideal on-the-go presentations.
07 – Optoma HD161X
The Optoma HD161X Home Cinema projector delivers up to 300" diagonal, stunning quality high definition 1080p video with perfectly balanced color, sharp, crystal clear image with crisp details and judder-free motion thanks to Optoma's exclusive Pure Engine technology.
06 – Acer K137
The Acer K137i projector fits in your palm for convenient use on the road. It may be compact, but it has built-in 3W speakers and delivers very bright images. You can leave your notebook at home and project directly from a USB or SD card.
05 – ViewSonic Pro9000
Built with the advanced hybrid light engine, the Pro9000 is a lamp-free projector that can operate 20,000 hours of light life, with filter-less design making it virtually zero maintenance. Home theater enthusiasts can count on the Pro9000 full HD 1080p laser LED hybrid projector to bring stunning, movie-like visual experience to any room.
04 – InFocus LightPro IN1146
The InFocus LightPro IN1146 mobile LED projector features a 30,000-hour light source that never needs replacing and beams up to 800 lumens of brightness. At about the size of a paperback book and only two pounds, the IN1146 is easy to pack in your bag and carry on.
03 – Sony VPLVW350ES
You can get the clarity of Sony's SXRD 4K movie theater technology in a brand new 4K Ultra HD projector with greater than 4x 1080p resolution, anamorphic 3D, and HD to 4K upscaling. With additional installation flexibility you can experience immersive 4K media in an array of rooms.
02 – Epson PowerLite Pro Cinema 4030UB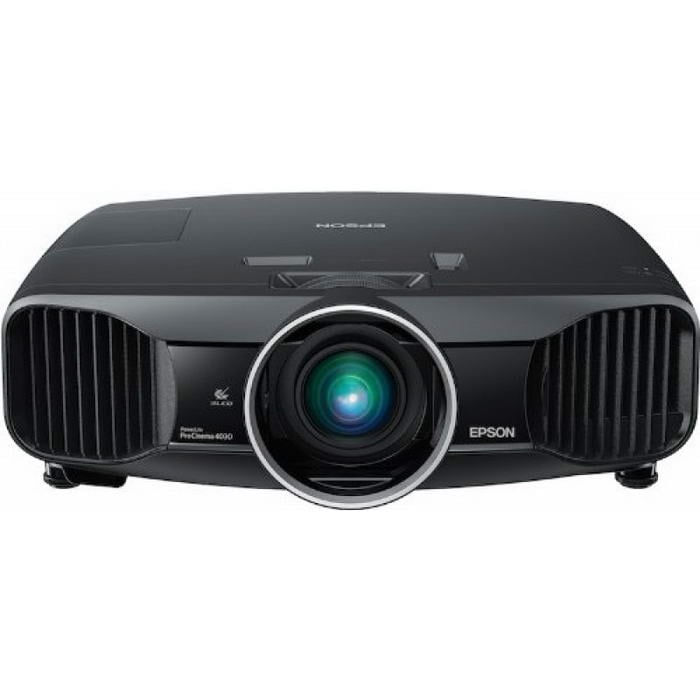 You can transform any space into a true cinematic experience with the Pro Cinema 4030. Images are always rich and brilliant with 2000 lumens of color brightness and 2000 lumens of white brightness.
01 – JVC DLA-X700R
The DLA-X700R combines JVC's exclusive 4K e-shift3 technology which accepts Native 4K 60P through the 4K enabled HDMI inputs. A class leading 120,000:1 Native Contrast Ratio to produce images that pop off the screen.