Your health is in trusted hands, or at least, that's what most doctors, nurses and surgeons would like you to think. After all, these people spent years learning and mastering their profession. So, there'd be no reason to doubt them, right?
Well, the truth is, these medical experts that we trust our lives, with often make mistakes deemed as "never events" by the Department of Health.
Here's to hoping that you never experience any one of the things on the list (though, that's highly unlikely).
10 – Making the Wrong Diagnosis
This kind of slip-up is far more common than you think. Around 10% to 20% of diagnosis made by doctors are wrong and this, at times, can lead to disastrous results. It's not uncommon for patients who encounter life-threatening complications because of a wrong diagnosis to file a case for medical malpractice and receive proper compensation for their doctor's negligence.
09 – Giving The Wrong Prescription or Drugs
In the United States alone, around a million or so patients experience complications from incorrect medications or drugs or inaccurate dosage often as a result of the wrong prescription.
Given that doctors deal with dangerous drugs all the time, taking in a bit too much of even the right drug could poison a patient and lead to fatal consequences.
08 – Unhygienic Surgical Tools
Surgery is scary and dangerous enough on its own, what more if the surgeons use dirty and/or contaminated tools? Fatal infections and illnesses are expected, both of which may lead to complications and even death. Though, the worst part of this is that hospitals aren't required to report incidents of using such dirty tools.
Now, if only you could stay away the whole time during the surgery.
07 – Patient Blood Type Mix-ups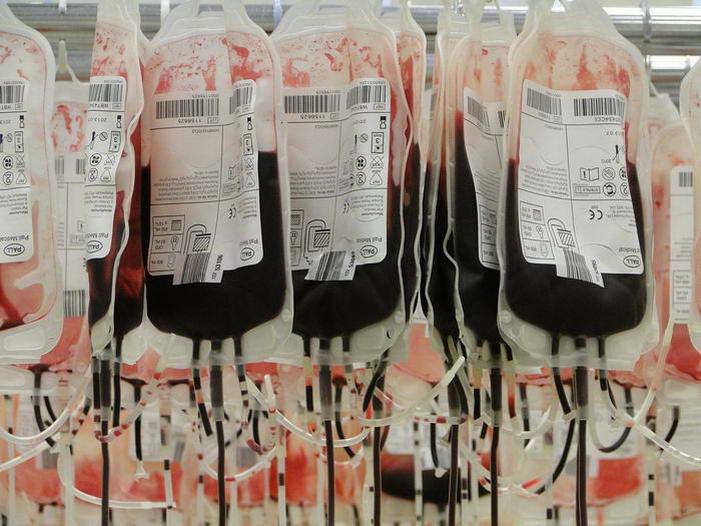 Careless doctors may end up giving the wrong blood type to patients that need a transfusion. Though, more of a miscommunication problem between the doctors, nurses or surgeons and the offices, such a mishap can be costly.
06 – Making A Medical Condition Even Worse
What happens when the same medical experts that we trust our lives to end up making our health problems even worse? Considering that it really does happen and quite often, if I may so add, all patients can do is just wait until things get better.
A good example of how and why this happens is when multiple professionals work on a single patient. If the doctors aren't from the same hospital or if there are communication problems, mistakes can easily pile up from one another and lead to the death of a patient.
05 – Removing the Wrong Body Parts and Organs
According to the Department of Health, the accidental removal of the wrong body part or organ is an event that should never happen. But, doctors and hospitals often make these mistakes and they won't even report it if it helps them get away with what they did.
If you've ever heard of a story about someone getting the wrong leg amputated, then you'd better believe it. While rare, these situations do happen even when they never should.
04 – Administering the Wrong Dose of Anesthesia
Much like #5, this is a rather rare case and anesthesiologists rarely make a mistake with the anesthesia they administer. Unfortunately, when it does happen, it can have dire consequences.
The wrong dose of anesthesia can lead to patients waking up during surgery. Yes, it still numbs them. But, can you ever imagine yourself being on the operating table and see the surgeons do all sorts of things for you? Terrifying, isn't it?
03 – Performing the Wrong Operation
This could easily be the same as No. 5, but this deserves special mention because it is much worse. Just think about it. You go in for a kidney operation only to end up having your liver removed because the surgeons weren't paying enough attention.
To prevent this from happening to you, make sure to always get a second opinion and make sure that you go through extensive testing first so as to arrive at a correct diagnosis.
02 – Confusing One Patient for Another
There are many cases of medical staff mixing up patients' identities and end up making the wrong diagnosis or prescription.
Nurses are often at risk for this, especially in a busy hospital as may make the mistake of making a patient drink the wrong medicine or dose. Doctors aren't exempted as they could get confused by their patients, especially with those who have similar-sounding names.
Triple-checking everything is one way for doctors and nurses to avoid making such mistakes. But, assurance practices should happen at all medical levels so as to prevent anything fatal from happening.
01 – Leaving Surgical Tools Inside Their Patients
As much as we'd like to believe that this is more myth than truth, it actually happens quite often. From forceps, to scalpels, to scissors, and sometimes, even larger apparatus, many patients have had cases filed against their surgeons for leaving instruments inside their bodies.
Such negligence can lead to physical harm and other psychological issues. Even worse is that many objects are left unseen for many years until they pose enough of a threat to cause serious problems and by then, it may be too late to save the patient.