In the high-stakes world of poker, the green felt table has often been dominated by men. But behind the chips and cards, there's a fierce group of female gamblers who have risen to the challenge and carved out their own space at the poker table. In this article, we'll introduce you to the 10 most successful female poker players who have bluffed, bet, and strategized their way to the top. From professional poker players to those who've hit the best online casino payouts, these women have not only proven their skills but have also inspired a new generation of female players to follow in their footsteps. So, buckle up and get ready to meet the queens of the poker world!
10 – Vanessa Selbst
Selbst has earned her spot at the top not just because of her impressive $10 million tournament earnings, but because of her influential presence in the world of poker which she has maintained throughout her wide-spanning career. The Yale law graduate has risen above countless prominent male players and has never been shy to speak her mind when it comes to gender discrimination in poker.
09 – Maria Ho
The poker superstar gained her edge over other players with her psychological insight and background in Communication Studies. The charismatic player, who has over $2.6 million in live tournament earnings, has also become something of a TV personality in recent years. As well as providing commentary for Heartland Poker Tour, Ho has taken part in shows such as The Amazing Race and American Idol. In 2014, Ho hosted Europe's largest stand-alone poker tournament.
08 – Liv Boeree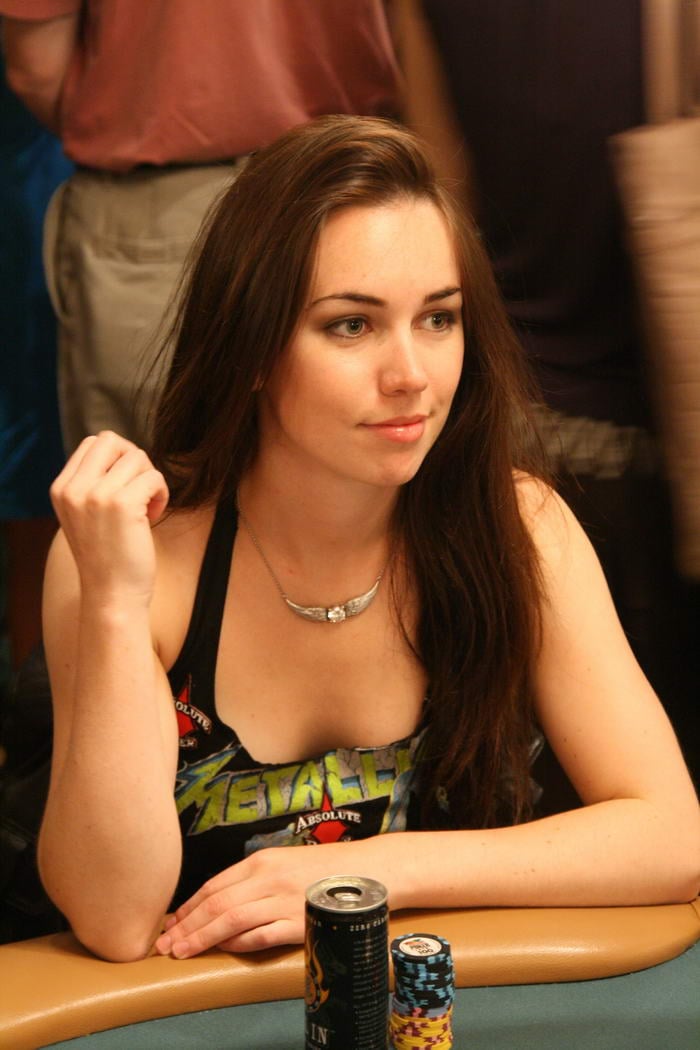 Besides being incredibly smart, Boeree is known as one of the most beautiful female poker players. The part-time model has a degree in Astrophysics and a history of charitable giving. The English poker pro has been coached by some of the most successful names in the field – including Phil Hellmuth and Annie Duke. Boeree regularly plays far into the World Series of Poker Tournament and has a total of 12 WSOP bracelets.
07 – Annette Obrestad
Obrestad's success in poker is particularly noteworthy considering her young age and humble background. The Norwegian player started playing online poker when she was just 15 years old, and won her first World Series of Poker bracelet when she was 18 (making her the youngest ever person to do so). The poker champ has close to $4 million in poker earnings and is famous for successfully taking on even the biggest of male poker players.
06 – Vanessa Rousso
Rousso is almost as famous for her likeable personality as she is for her poker skills. The French/American player has accumulated more than $3.5 million through poker and is a prominent member of Team PokerStars. Rousso studied Law and Game Yheory, the latter of which she believed has helped her progress in her career. Aside from poker, Rousso also has a passion for music and new challenges. In 2015, she finished at second place in the
18th season of Big Brother
05 – Kathy Liebert
With over $6 million accumulated through poker, Liebert is one of the field's top earners. Having grown up in a household where poker was a family game, Liebert gained a taste for poker from an early age. Now, the Business graduate regularly plays at tournaments and advocates for more women to try their hand at the game. Besides poker, Liebert is also fond of martial arts.
04 – Annie Duke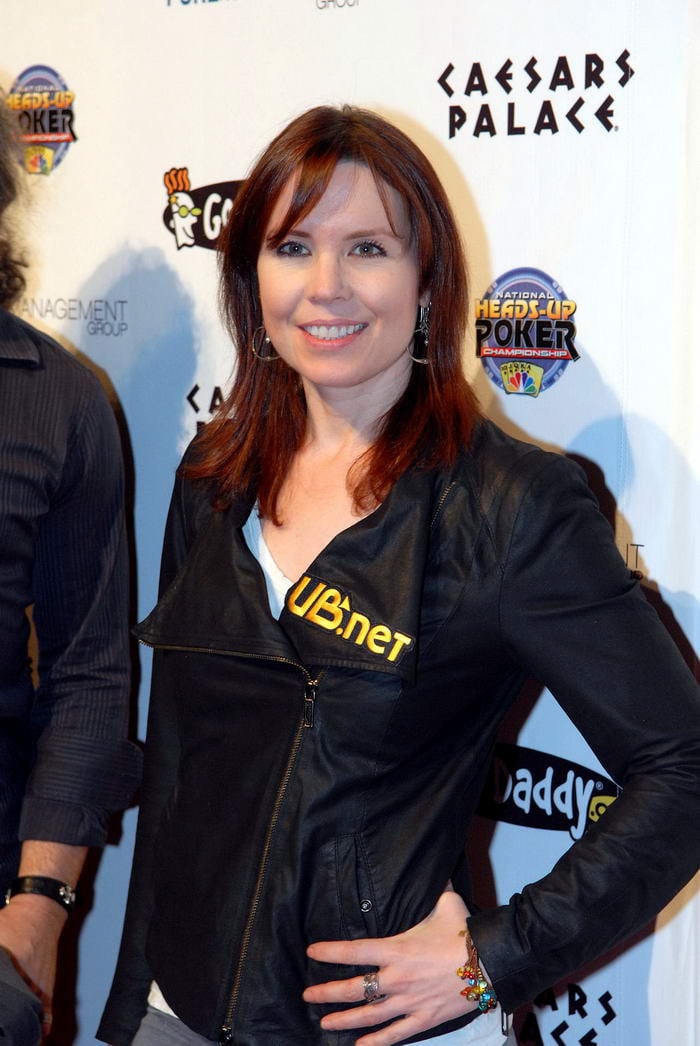 Before Vanessa Selbst snatched the title, Annie Duke was the most successful ever female poker player, with over $4 million in poker earnings to date. The British Psychology graduate has written a number of books and guides on poker, as well as contributed considerably to charities in developing countries.
03 – Victoria Coren Mitchell
Coren Mitchell is the only player to have ever scoped two European Poker Tour titles. The Oxford graduate has won countless other poker awards, including one for her use of social media. When she's not playing poker, Coren Mitchell is writing for the likes of The Guardian and The Observer. The British player has over $2.4 million in live tournament cashes.
02 – Jennifer Harman
Harman may be tiny, but she has quite the poker legacy. The high stakes player used to observe her father's poker nights, and by 16 had acquired a fake ID so that she could start playing in casinos. Harman has had ups and downs throughout her career (one of those 'ups' including a $9 million win against billionaire Andy Beal) but is widely regarded as one of the greatest poker players of all time.
01 – J. J. Liu
Liu has won more than $1.7 million through poker and boasts the impressive achievement of highest ever placing female at a World Poker Championship Tour. The poker hero is also famous for something else – her outrageous fashion sense. Sporting anything from blue hair to diamond-studded sunglasses to over-sized hats, Liu never fails to grab the attention of other players at the card table.
The success stories of the top 10 female poker players showcase the remarkable talent, determination, and resilience of women in the world of poker. These women have shattered glass ceilings, earned their place among poker champions, and inspired countless others to follow their dreams. As the poker world continues to evolve, we can only expect to see more female players rising to the top, showing that they too can conquer the poker tables and make history. So, whether you're a seasoned poker pro or an aspiring player, let these queens of the poker table inspire you to keep pushing your limits and remember that the only thing standing between you and greatness is the courage to take a seat and play.
FAQs:
Who are some of the most well-known female poker players?
Notable female poker players include Vanessa Selbst, Kathy Liebert, Annie Duke, and Liv Boeree, who have all made a name for themselves in the male-dominated poker scene.
How have female poker players impacted the world of poker?
Female poker players have broken barriers and challenged stereotypes in the poker world, paving the way for more women to participate in the game and proving that skill and talent know no gender.
What are some major poker tournaments where female players have excelled?
Female poker players have excelled in major tournaments such as the World Series of Poker, European Poker Tour, World Poker Tour, and various high-stakes cash games.
How can aspiring female poker players learn and improve their skills?
Aspiring female poker players can learn and improve their skills by studying poker strategy, practicing in low-stakes games, participating in online poker communities, and learning from professional players and coaches.
Are there any specific resources or platforms for female poker players?
There are several resources and platforms that cater specifically to female poker players, including women-only poker tournaments, social media groups, and organizations like Women in Poker Hall of Fame that celebrate and support women in the game.