I've featured posts with creative body painting examples before but makeup artist and beauty blogger Laura Jenkinson's work is one of a kind. Talented artist only uses one body part which is her mouth to create these hilariously creative cartoon characters. She is quickly becoming an Internet sensation for the amazing cartoon portraits she paints on her chin like Tasmanian Devil, Super Mario and Bugs Bunny.
''I'd seen loads of other fantastic make-up artists on Instagram and I wanted to do something similar and on a bigger scale so I started doing about one a week. I find a picture and then just hold it up to the mirror as a guide and draw straight onto my face – it's easier than you think'' – from dailymail.co.uk.
Check out 10 Most Charming Cartoon Portraits by Laura Jenkinson. Don't forget to follow her on instagram because she doesn't seem to stop soon!
10 – Bugs Bunny
09 – Goofy
08 – Mario the Plumber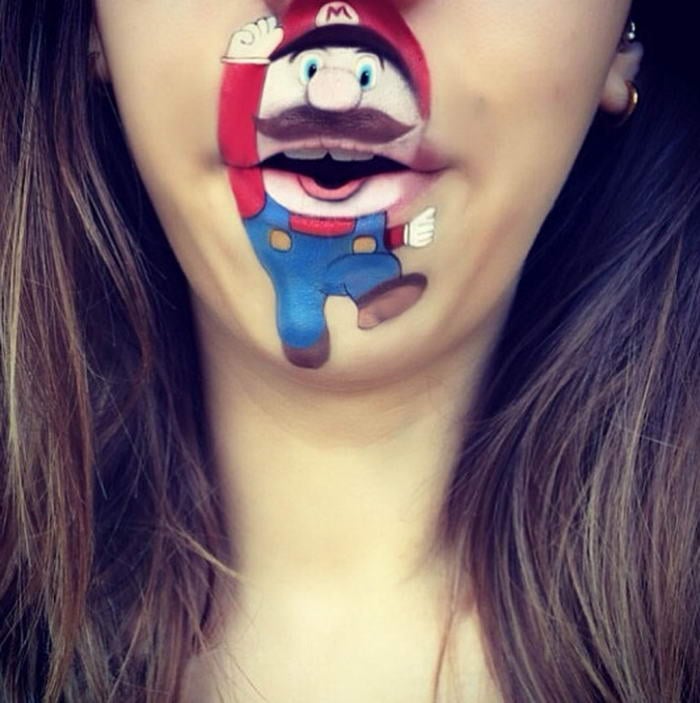 07 – Mr T
06 – Popeye the Sailor
05 – Shrek the Ogre
04 – Spongebob Squarepants
03 – Stitch the Alien
02 – Timon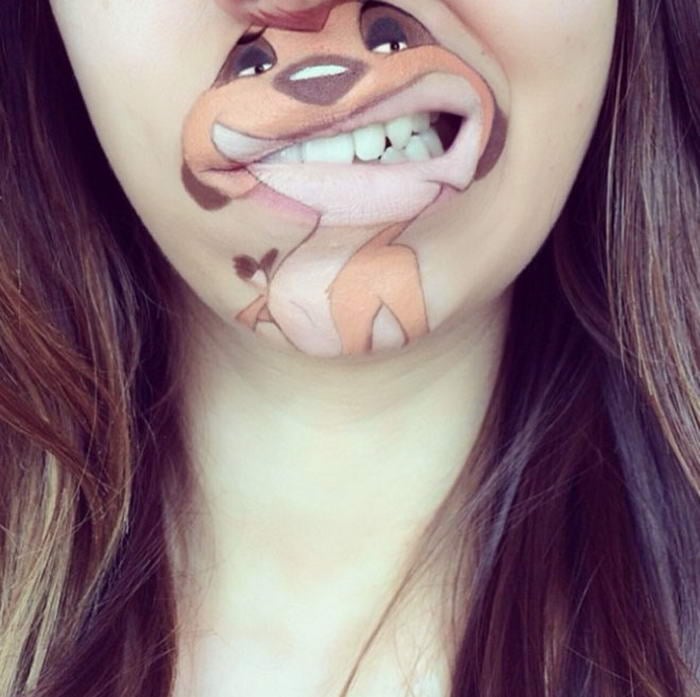 01 – The Tasmanian Devil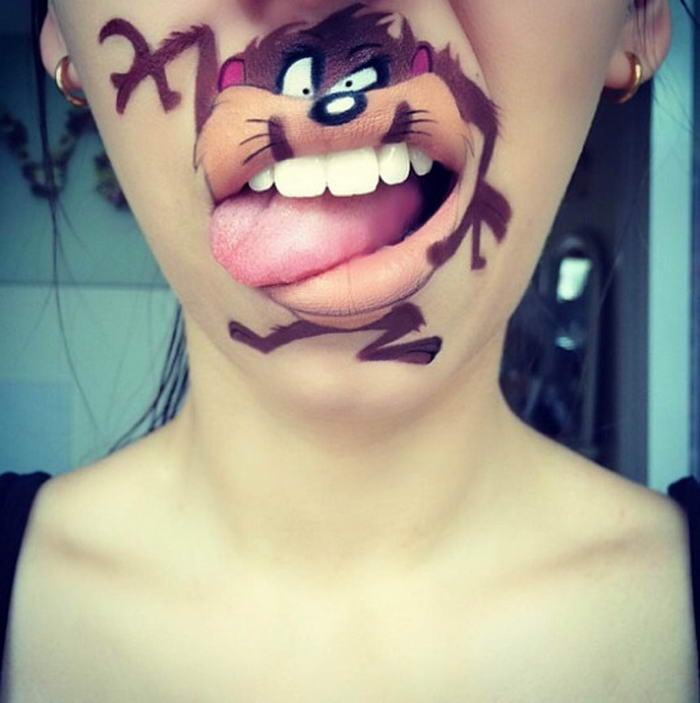 In conclusion, Laura Jenkinson's charming cartoon portraits captivate and delight, transforming familiar faces into whimsical works of art. Her incredible talent for blending humor, creativity, and expert technique invites us to view the world of cartoons through a fresh and enchanting lens. As you explore these ten delightful portraits, let yourself be swept away by the magic of Jenkinson's boundless imagination, and embrace the sheer joy that her creations bring to the world of art and beyond.