Lights, camera, action – and cards! When it comes to gambling, some celebrities don't shy away from taking a seat at the high-stakes tables. From poker aficionados to casino regulars, these famous faces have made a name for themselves not just in Hollywood, but also in the world of gambling. In this article, we'll take a closer look at 10 successful celebrity gamblers who know how to play their cards right and win big. So, grab your chips and get ready to learn about the high-rolling lifestyles of these well-known stars!
10 – Dan Blizerian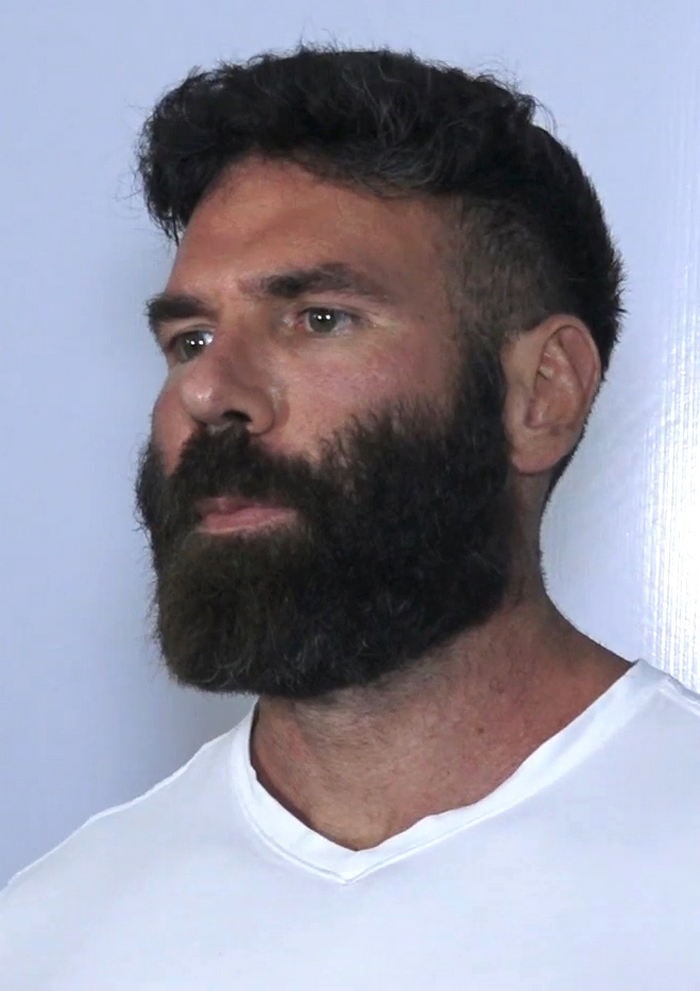 The "King of Instagram," Dan Bilzerian, is popular for his lavish lifestyle and penchant for high-stakes poker. This adrenaline junkie has claimed to have won millions in poker games, playing with the best of the best. Dan's gambling prowess is matched only by his love for adventure, which includes extreme sports and an impressive collection of exotic cars. Next time you're scrolling through his Instagram feed, remember that behind those stunning photos lies a true gambling mastermind.
09 – Lemmy
Lemmy, the iconic frontman of the legendary rock band Motörhead, was not only famous for his groundbreaking music but also for his love of gambling. A die-hard fan of slot machines, Lemmy was known to frequent casinos and arcades during his downtime on tour. His passion for slots even inspired the hit song "Ace of Spades," which has since become an anthem for gamblers everywhere. With a no-nonsense attitude and an unmatched energy on stage, it's no surprise that Lemmy's approach to gambling was just as intense and fearless as his music.
08 – Teddy Sheringham
The man Brian Clough insisted on referring to as 'Edward', Sheringham is one of a number of sportsmen to have discovered a post-career safe haven in the form of the celebrity poker circuit. Capped 51 times by his country, Teddy's post-soccer triumphs include making the final table in the €5,000 No Limit Hold 'Em Main Event at the European Poker Tour Vilamoura tournament in Portugal.
In finishing fifth out of a field of 384 players, the former Spurs and Manchester United striker netted €93,121. In the wake of this, Sheringham was made a VC Poker ambassador in which capacity he now hands out hints and advice. As for the sportsmen who have followed in his footsteps, they include darts great Eric Bristow, basketball loose cannon Dennis Rodman, baseball stars Ken Griffey Jr, and fellow former footballers Lou Macari and Jimmy Bullard.
07 – John McCain
Politics and gambling might not seem like the most likely pairing, but for the late John McCain, they went hand in hand. This distinguished senator and former presidential candidate was known for his love of the craps table. McCain's passion for gambling was no secret, and he often enjoyed the thrill of the game during his downtime from a long and storied political career. While his name might be synonymous with politics, John McCain's gambling endeavors are an intriguing facet of his multifaceted life.
06 – Jimmy Connors
Over the course of his 24 year career, James Scott Connors won 109 ATP titles. A bona fide tennis legend, Connors also won eight majors, including a brace of Wimbledon championships and five US Open titles. If only he had been as successful at the gaming tables. Unfortunately, Jimmy's enjoyment of gambling rarely translated into massive wins. In fact, during one ATP event in Las Vegas, Connors lost so much to the casinos, he reached the final knowing that he needed to win in order to settle his debts. Often at his best when his back was against the wall, our man emerged victorious and with his knee-caps entact. A reformed character these days, Connors writes at length about his gambling issues in The Outsider, the memoir that secured him the British Sport Book Award for Best Memoir.
05 – Jennifer Tilly
From the silver screen to the green felt, actress Jennifer Tilly has made quite the name for herself in the poker world. With a World Series of Poker bracelet to her name, Tilly has proven she's not just another pretty face. This "Bride of Chucky" star has shown time and time again that her skills at the poker table are no joke. So, while she might be known for her acting chops, don't underestimate Jennifer Tilly when she's holding a strong hand.
04 – Michael Jordan

When it comes to greatness, Michael Jordan knows a thing or two. This basketball legend's competitive spirit doesn't stop on the court, as he's also known for his love of gambling. From friendly wagers with teammates to high-stakes golf games, MJ's drive to win transcends sports. His Airness even admitted to losing a whopping $165,000 in one night at an Atlantic City casino in the early '90s. But, as with his basketball career, Michael Jordan's gambling adventures are all part of his relentless pursuit of victory.
03 – Ben Affleck
When it comes to Hollywood stars who love gambling, Ben Affleck's name stands out as a successful celebrity gambler. An accomplished actor, director, and screenwriter, Affleck not only enjoys playing poker, but he also excels at blackjack. In 2004, he made headlines by winning the California State Poker Championship, taking home a whopping $356,400 prize.
Rumor has it that Affleck's blackjack skills are so impressive that he's been asked to leave casinos on more than one occasion due to his winning streaks. He even reportedly took private lessons from professional poker players to hone his skills. With his competitive spirit and dedication to mastering the art of gambling, it's clear that Ben Affleck's talents extend far beyond the silver screen.
02 – The Queen
She might not seem an obvious candidate for celebrity gambler status but Mrs Windsor – like the rest of her family – loves nothing more than a punt on the ponies. The owner of a vast stable of thoroughbreds, Her Majesty isn't renowned for her winning smile but her grin is rarely wider than when one of her horses comes in. It's safe to say that Liz picked up the racing bug from her parents.
The Queen Mother, in particular, was a big one for betting. Indeed, as recently released documents have revealed, at the time she passed away, she owed millions to the nation's top bookmakers. We'd like to think her daughter gambles rather more responsibly. That said, if betting is becoming a problem for Her Majesty, there are all manner of organisations that would be happy to help. Some of which she might actually have opened.
01 – George Clooney
Hollywood heartthrob George Clooney has long been associated with the glitz and glamour of casinos. Not only has he played charismatic casino heist mastermind Danny Ocean in the "Ocean's" film franchise, but he's also a devoted poker player in real life. Clooney has participated in numerous high-stakes poker games, rubbing shoulders with other A-list celebrities and top poker pros alike.
His love for gambling doesn't stop there. In the mid-2000s, Clooney invested in a $3 billion project to build a Las Vegas casino resort called Las Ramblas. Although the project never came to fruition, it demonstrated just how passionate he is about the world of gambling. Despite juggling his successful acting career, humanitarian efforts, and family life, Clooney still finds time to indulge in his love for poker and casinos, proving that he's got the Midas touch both on and off the screen.
From the glitz and glamour of Hollywood to the high-stakes world of gambling, these 10 successful celebrity gamblers prove that fame and fortune can go hand in hand. Whether it's their impressive poker skills, fearless risk-taking, or simply the thrill of the game, these stars have found their place at the gambling tables. While we may not all have the celebrity status to join them, we can certainly admire their passion for the game and learn from their strategies. So, the next time you're watching your favorite stars on the big screen, remember that they might just be as skilled at the poker table as they are on the red carpet!
FAQs:
Which celebrities are popular for their poker skills?
Some celebrities known for their poker skills include Ben Affleck, Tobey Maguire, and Jennifer Tilly. These stars have participated in and won various high-stakes poker tournaments.
Are there any celebrities who own casinos or gambling establishments?
Yes, some celebrities have ventured into the world of casino ownership. For example, George Clooney co-owned Las Ramblas, a casino and entertainment complex in Las Vegas, in the early 2000s.
How do celebrity gamblers manage their gambling habits alongside their professional careers?
Many celebrity gamblers view gambling as a hobby or form of entertainment. They often set limits on their gambling activities to ensure it doesn't interfere with their professional lives.
Have any celebrity gamblers faced controversy due to their gambling habits?
Yes, some celebrity gamblers have faced controversy or legal issues related to their gambling habits. Including unpaid debts or participation in underground poker games.
Can fans and aspiring gamblers learn from the strategies of celebrity gamblers?
While it's important to remember that gambling always comes with inherent risks, fans and aspiring gamblers can learn from the discipline, risk management, and strategic thinking displayed by successful celebrity gamblers.