Michael Thompson a.k.a. Freestylee calls himself ''Artist Without Borders''. After checking these poster designs, you would probably agree with him.
Freestylee says ''I want to make a difference with art and to bring awareness to the many social issues affecting large section of our planet. This is very important to me; using my creativity for positive change and peace activism. Art should speak loudly and make an impact for those who pause for a moment to look and think. Art should not only make pretty statements, but also make an impact on the lives of those who struggle or are oppressed. Art should shout; posters like the ones I create here should chronicle the economic and social divide that threaten the global community. I use beautiful photographs, art and posters to express these realities loudly.''
He also has a well-designed blog which you can check out his latest works and order prints! These posters deserves to get printed! Check out 10 Most Powerful Revolution Posters By Michael Thompson.
10 – Revolution Poster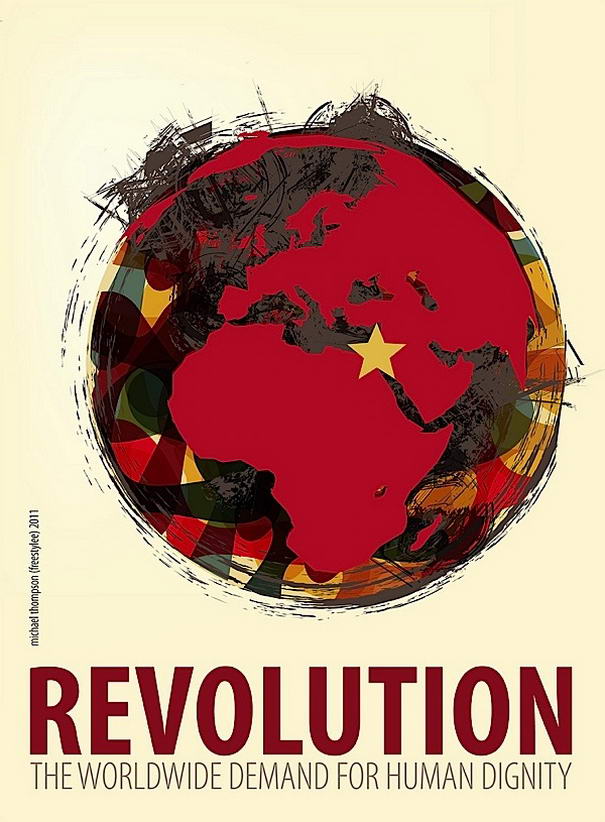 09 – Revolution Time
08 – Revolution Syria 2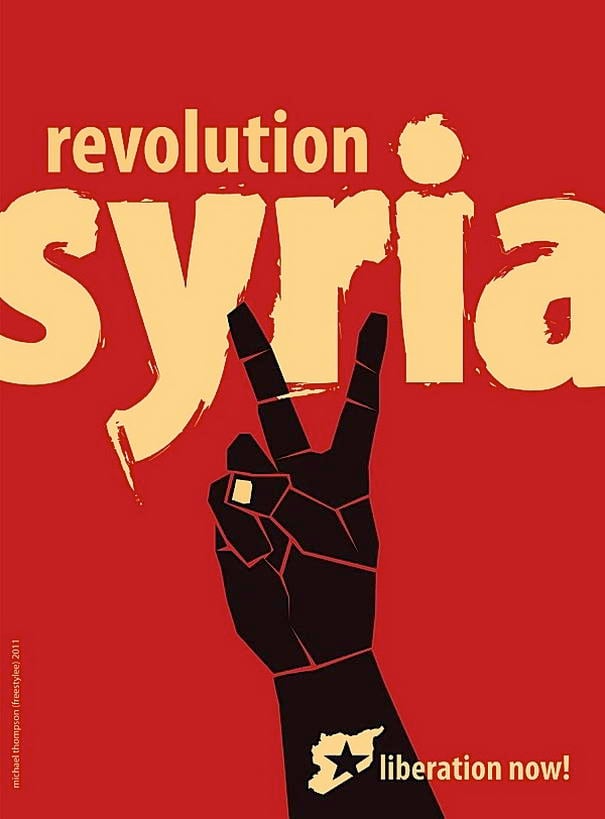 07 -No War For Oil
06 – Fight The Bull
05 – Egypt Revolution
04 – Chile
03 – Chile Revolution
02 – Wake Up America
01 – Revolution Syria