10 Most Beautiful Casino Towns in the United Kingdom
It's not difficult to find casino towns in the UK with unrivalled elegance and beauty that perfectly showcase the abundant cultural heritage of the country. To make your choice easier, we've picked the top 10 cities that make your weekend getaway extra-special. Culture, historic landmarks, and gambling, all bundled into one thrilling experience.
By the way, did you know that most casino games are also available online? So, if you're busy with work or don't feel like travelling on the weekend, head over to SmartphoneCasinos to find the best online casinos to play at home.
10 – Bath, Somerset
The newly opened Century Casino is yet another reason to visit the beautiful city of Bath in Somerset. Set across three floors, the casino offers the latest slots and electronic live gaming terminals. If you prefer table games, look forward to an exciting night at the Roulette, Blackjack, or Poker table. Century Casino also offers a generous point scheme which will let you earn points on slots and electronic machines as well as discounts on food and beverages. The membership is free.
Address: Saw Cl, Bath BA1 1EY
09 – Nottingham, Nottinghamshire
Located inside one of Nottingham's famous landmark buildings, the sophisticated Alea Casino features a spacious 19,000 square foot casino floor, where you can find 20 slots, 30 roulette gaming machines, 16 table games and a poker room. The two intimate bars and the high-end restaurant are ready to serve you whenever you need a break from the excitement. Alea Casino is open 24 hours a day, 7 days a week except for Christmas Day.
Address: 108 Upper Parliament St, Nottingham NG1 6LF
08 – Southend-on-Sea, Essex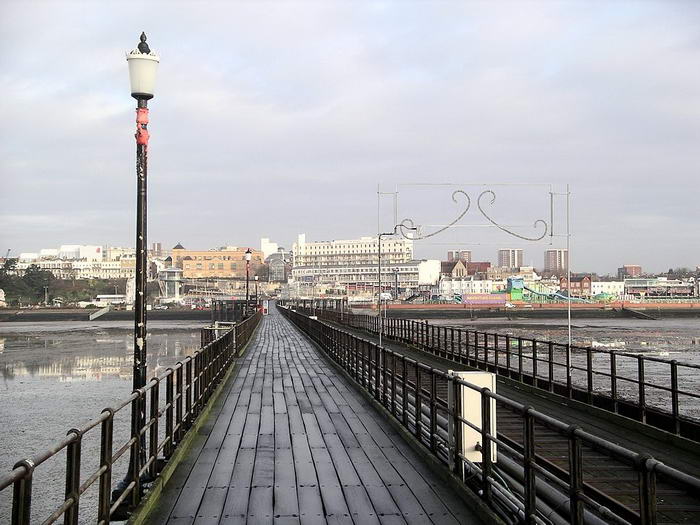 Grosvenor Casino Southend has become a major attraction of the gorgeous seaside resort town Southend-on-Sea since its opening. Situated along the Western Esplanade with a stunning view of River
Thames, the casino is a stylish and intimate venue where visitors can fully indulge in the thrill of gambling. As a guest, you'll have plenty of options to choose from, as the casino features around 50 gaming machines, including a wide range of multi-reel and multi-denomination slots, video poker, and electronic roulette machines. Not a fan of gaming machines? Worry not – you are guaranteed to find something you like from the vast selection of table games. Have a go at the American Roulette or Blackjack table depending on how you feel. The casino also features a superb restaurant that serves international dishes and a late-night bar if you are after a brilliant selection of drinks.
Address: Church Rd, Southend-on-Sea SS1 2AL
07 – Epsom, Surrey
Epsom Downs Racecourse is home to the historic Derby Stakes, where the first recorded horse race took place in 1661. The venue is also known for hosting the Oaks Stakes (Epsom Oaks) and the Coronation Cup. A total of 11 horse racing events, such as the Investec Derby Festival, are hosted from April through September every year. Totepool betting points are available throughout the racecourse during the horse racing season. Bookies can be spotted in front of the grandstand or by the rails.
Address: Downs Lodge, Woodcote Park, Langley Vale Rd, Epsom, Surrey KT18 5NN
06 – Aberdeen, Scotland
Gambling inside a church is possible in Aberdeen's Soul Casino. Housed in a former church, you can still see all the original features of the religious building such as the epic high ceilings, stained glass windows, and church organ. The slot machines linked to a progressive jackpot is probably the most exciting features of the casino – be prepared for the massive jackpot payout of up to £4000! Table game players, you'll be given opportunities to show off your skills at the American roulette, blackjack, and three card poker table. Fantastic food and drinks are served all day at the casino's restaurant and bar.
Address: 333 Union St, Aberdeen AB11 6BS
05 – Cardiff, Glamorgan
Les Croupiers Casino of Cardiff, Wales, offers 20,000 square feet of gaming space and 56 gaming machines with a 94% payback, the highest in Wales. On top of that, they also offer a massive jackpot of up to £10,000. Prefer some live table actions? The casino's 20 tables featuring American Roulette, Blackjack, Craps, Dice, Mahjong, Punto Blanco, and Three Card Poker will not fail to impress.
Address: 5b Leckwith Rd, Cardiff CF11 8EG, UK
04 – Leeds, West Yorkshire
Fancy spinning the Roulette wheel in a somewhat traditional ambiance? Leeds' Napoleons Casino offers a wonderful casino atmosphere paired with a great restaurant. For just £21.95 you can enjoy a drink on arrival, a 3-course dinner and the casino also gives you chips worth £5 to kick off your night. Besides state of the art Roulette machines, Napoleon's also features £10,000 slot machines.
Address: 2 Bingley St, Leeds LS3 1LX
03 – Scarborough, North Yorkshire
A picturesque town on the North Sea coast of North Yorkshire, Scarborough features breathtaking limestone cliffs and is protected by rocky headland. There you will also find the Opera House Casino, a privately owned gambling den for guaranteed fun and a fantastic night out. The venue offers all your favourite casino games, such as Roulette, Blackjack and various slot machine games. Tip: Make sure to have a good breakfast before heading over to the casino as they only server sandwiches during the day. The full menu is available in the evening.
Address: 56-64 St Thomas St, Scarborough YO11 1DU
02 – Brighton, Sussex
Rendezvous Casino is an excellent addition to the beautiful Brighton Marina Village in the coastal city of Brighton. Inside the 21,000 square foot casino, you can find 8 roulette tables, 1 electronic roulette table with action available on both sides, 6 blackjack tables, 2 three-card poker tables, 20 slot machines, 52 Electronic Roulette Touch-bet systems, and 2 live action and tournament poker tables, each offering unique, palm-sweating gaming experiences. Check out Rendezvous Casino if you are after a
Vegas-standard casino gambling trip.
Address: Brighton Marina, 7 Western Concourse, Park Square, Brighton BN2 5UT
01 – Birmingham, West Midlands
Resorts World Birmingham is probably the most spectacular casino you can find in the United Kingdom.
The first integrated destination leisure complex in the country, Resorts World Birmingham's
state-of-the-art casino is an indispensable component of this £150 million complex with a total floor space of 450,000 square feet. Once you walk into the opulent casino, you'll be exposed to an exciting atmosphere created by the international experience the venue offers. Visit Resorts World Birmingham to have fun with your favourite slot games, or test your luck at the American Roulette, Blackjack and Baccarat tables.
Address: Pendigo Way, Birmingham B40 1PU