Your stag weekend is traditionally your last weekend of freedom. If you have spent single life as an adventurous person, you'll want to make this the ultimate adventure.
Going abroad for a stag weekend is a great way to make the most of a really exciting holiday with the boys before you settle down to married life. The chances are that your honeymoon will be quite relaxing and not too daring, so the activities you choose on your stag weekend should make it really stand out in your memory. That's why we're giving you a helping hand with these top 10 ideas.
10 – High Ropes Course
This is another way to find out who is really as tough as they make out. Climb up into the tree tops and make your way around the course. Swing, walk on rope bridges and use the zip wire ? Just don't look down!
09 – Canyoning
Put on your wetsuit and make your way down a river, without a boat. You will walk, swim, abseil in waterfalls, jump into pools and generally have a fantastic day with the odd adrenaline rush thrown in for good measure.
08 – Stunt Car Driving
The ultimate driving experience. Learn how they do it in the movies with handbrake turns, 360-degree spins and high-speed parking. This will make track driving seem a bit tame.
07 – Jet Skiing
This is one of those things that everyone thinks they will be good at. Find out who really is good and who is a bit more cautious than they like to make out.
06 – Hovercrafting
This one is a bit unusual. If you want your friends to talk about yours as a stag do that could never be repeated, then introduce them to their first taste of hovercrafting. Compete on an exciting course in the ultimate all-terrain vehicle.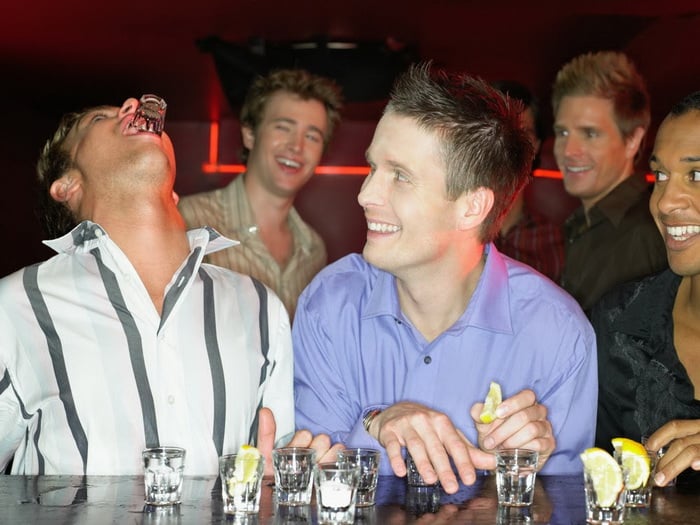 05 – Coasteering
Make your way around the coast the difficult way. Traverse rocks, jump into pools, abseil down cliffs and splash into the sea. It's the ultimate workout and brilliant fun.
04 – Assault Course
For the sporty stag this can be a great competitive activity for you and your friends to enjoy. Race each other around the course, and discover who is afraid of heights, who doesn't like the mud and who has been lying about the amount of time they spend in the gym.
03 – Surfing
If you decide to get away to the sun, what better way to spice up your weekend than surfing? Take some lessons with a professional and then go and ride the waves.
02 – Zorbing
Imagine yourself hammering downhill in an inflatable ball? the pictures on http://www.redsevenleisure.co.uk/ might help. Now picture trying to stay upright and run all the way, or maybe throwing in some soap suds to wash you around. Now picture your friends having a go ? exhilarating and hilarious!
01 – White-Water Rafting
It's the ultimate white-knuckle experience. This is something that you and your friends won't do every day. Use your stag weekend abroad to sift the men from the boys and book a white-water rafting experience.
These are just a few ideas but don't be restricted to these. This is a weekend that you and all your friends should remember forever, so choose wisely. A stag weekend can be fun and exciting even if you don't really enjoy the traditional night in a strip club, so do what's right for you.