Everyone loves a good story that leaves a lasting impact on our hearts and minds. These 10 inspiring movies do just that, taking us on emotional journeys filled with hope, courage, and perseverance. From touching tales of survival to unforgettable stories of personal triumph, these must-see movies will uplift and motivate you. So, grab your popcorn and get ready to be inspired by these outstanding films, available on various streaming platforms.
10 – The Impossible (2012)
Naomi Watts and Ewan McGregor are superb in this dramatic thriller which describes one family's horrific journey to survive the 2004 tsunami that devastated Thailand. This true story reminded me that life is short and I can't let the small stressors of the world choke out the blessings and joy of everyday life.
09 – Freedom Writers (2007)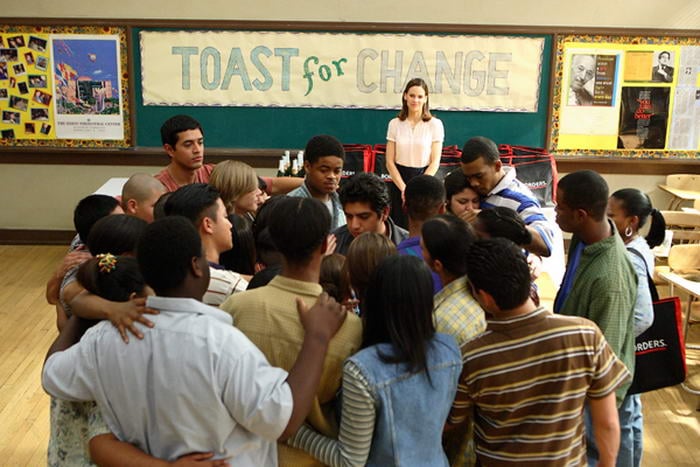 In this inspirational movie, a dedicated teacher transforms the lives of her troubled students in a racially divided high school. Through unwavering commitment and innovative teaching methods, she empowers them to overcome their adversities and embrace the power of education. Freedom Writers is a testament to the transformative impact of one person's belief in the potential of others.
08 – It's A Wonderful Life (1947)
This timeless classic tells the story of George Bailey, a man who discovers the far-reaching impact of his life through a guardian angel's intervention. It's A Wonderful Life is a heartwarming reminder of the difference one person can make and the profound effect kindness can have on others.
07 – Queen of Katwe (2016)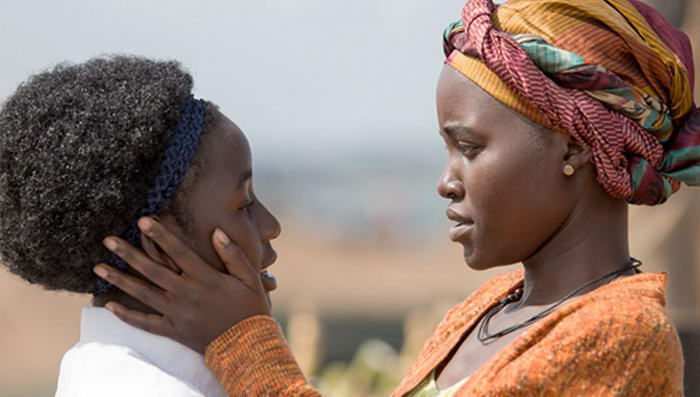 Queen of Katwe shines a light on the remarkable true story of Phiona Mutesi. A young girl from the slums of Uganda, who defies all odds to become an international chess sensation. This vibrant and heartening film, starring Lupita Nyong'o and David Oyelowo, celebrates Phiona's unwavering determination and the support of her family and mentor. With each chess move, Phiona not only battles her opponents but also challenges the limitations imposed by her circumstances. Queen of Katwe masterfully weaves an uplifting narrative, demonstrating the power of dreams and the resilience of the human spirit, leaving viewers deeply inspired.
06 – Braveheart (1995)
Braveheart transports viewers to the medieval era, recounting the riveting tale of legendary Scottish hero William Wallace, portrayed with intensity by Mel Gibson. Fueled by a passion for freedom and driven by the love for his homeland. Wallace unites his fellow Scots in a rebellion against English tyranny. This powerful epic boasts stunning cinematography, gripping battle scenes, and an unforgettable message about the importance of liberty. As you immerse yourself in this heart-stirring masterpiece, Braveheart's enduring story of courage and determination will leave you profoundly inspired.
05 – Blindside (2009)
In the heartwarming film, The Blind Side, Sandra Bullock delivers a captivating performance as Leigh Anne Tuohy. A compassionate woman who takes in a homeless teenager, Michael Oher. With unwavering support and dedication, Leigh Anne helps Michael overcome his troubled past, nurturing his academic and athletic abilities. As a result, he blossoms into an exceptional football player, ultimately making it to the NFL. Seamlessly blending emotion, humor, and inspiration, The Blind Side showcases the transformative power of love and selflessness, leaving a lasting impact on viewers.
04 – Dead Poets Society (1989)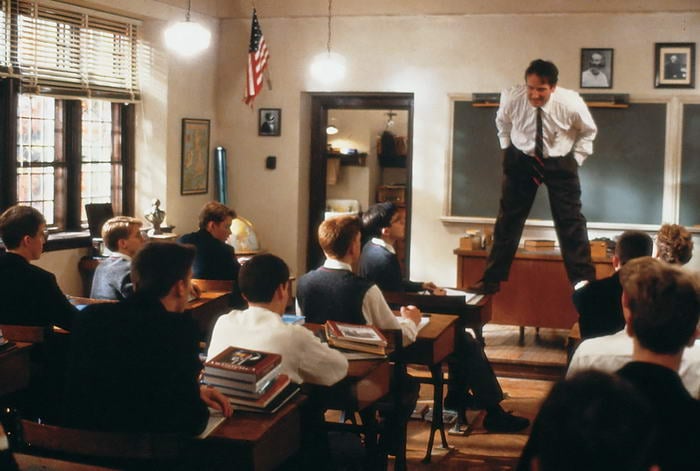 Am I the only one who can't watch a Robin Williams movie anymore without crying? Set in a conservative boarding school, this inspiring movie follows an unconventional teacher who encourages his students to seize the day and pursue their passions. Dead Poets Society is a moving tribute to the power of poetry, creativity, and individuality in shaping young minds.
03 – Chariots of Fire (1981)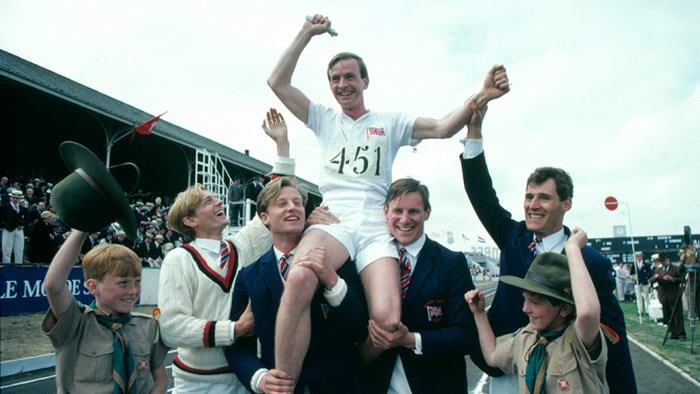 Chariots of Fire masterfully captures the true story of two British athletes, Eric Liddell and Harold Abrahams, who overcome significant obstacles in their pursuit of gold at the 1924 Olympics. With a stirring soundtrack and compelling performances, this uplifting film delves into themes of faith, determination, and personal conviction. As the athletes navigate the challenges of competing on a global stage, their unwavering commitment to their values inspires viewers. Chariots of Fire serves as a triumphant ode to the indomitable human spirit, leaving a lasting impression on all who watch.
02 – Saving Private Ryan (1998)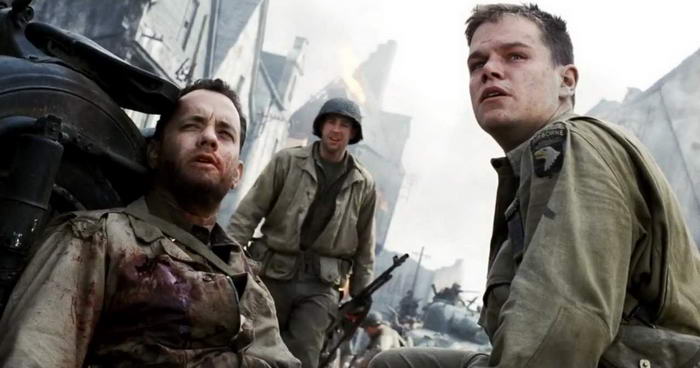 Tom Hanks plays Captain Miller who heroically attempts to save the last son of a grieving mother during the invasion of Normandy. This gripping war film tells the story of a group of soldiers tasked with finding and rescuing a paratrooper whose brothers have been killed in action. Saving Private Ryan is an unforgettable testament to the bonds of brotherhood, self-sacrifice, and the true meaning of heroism.
01 – Slumdog Millionaire (2009)
This Oscar winning film follows the life of Jamal Malik, a young man from the slums of Mumbai who becomes an overnight sensation on the Indian version of "Who Wants to Be a Millionaire?".  Slumdog Millionaire is a captivating story of love, destiny, and the power of perseverance. Additionally, it is showcasing the strength of the human spirit against all odds at the same time.
These 10 inspiring movies offer a perfect blend of heartwarming stories, powerful performances, and timeless messages. Whether you're looking for a film to uplift your spirits or motivate you to chase your dreams, these must-see movies are sure to leave a lasting impression. So, gather your friends and family, settle in for a movie night. Let the inspiration flow as you watch these unforgettable cinematic masterpieces.