Great Britain (comprising England, Scotland and Wales) is an island with a long history and plenty of culture. Over 16 million people visited Britain during the first half of last year alone, so it's obviously a hugely popular holiday destination. Britain is packed full of a wealth of museums, galleries, monuments, landmarks and more, so we've picked out ten of the most iconic which all tourists and locals alike should visit.
10 – The Angel of the North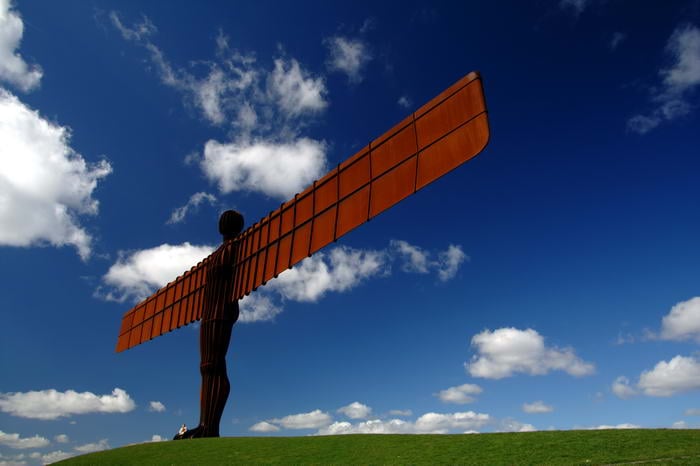 By David Wilson Clarke [CC BY 2.5], via Wikimedia Commons
Located in the North of England in a town called Gateshead, The Angel of the North is a sculpture by artist Antony Gormley. It's made of steel and represents an angel (as the name would suggest) with a wingspan which stretches 177 feet (or 54 metres) across.
09 – Loch Ness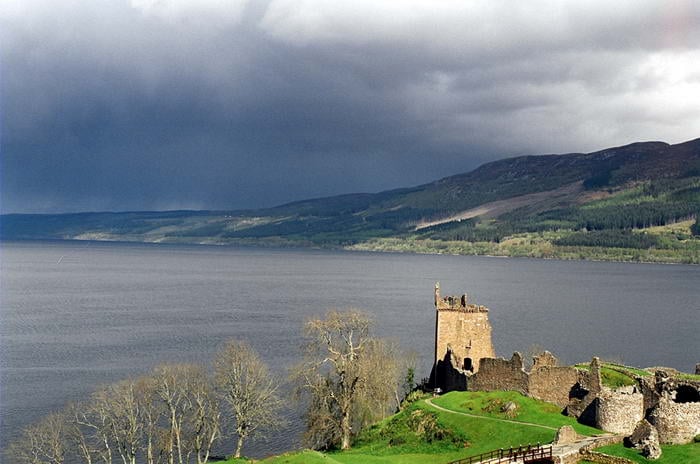 By Sam Fentress via Wiki
'Loch' simply means 'lake' when translated from Scottish Gaelic; there are numerous lochs in Scotland, but Loch Ness is by far the most famous. It is the largest of all the lochs by volume, but it only ranks second in terms of both area and depth. Loch Ness is home to the mysterious, mythological creature called the Loch Ness Monster – often more affectionately known as Nessie – who reportedly patrols the murky waters.
08 – White Cliffs of Dover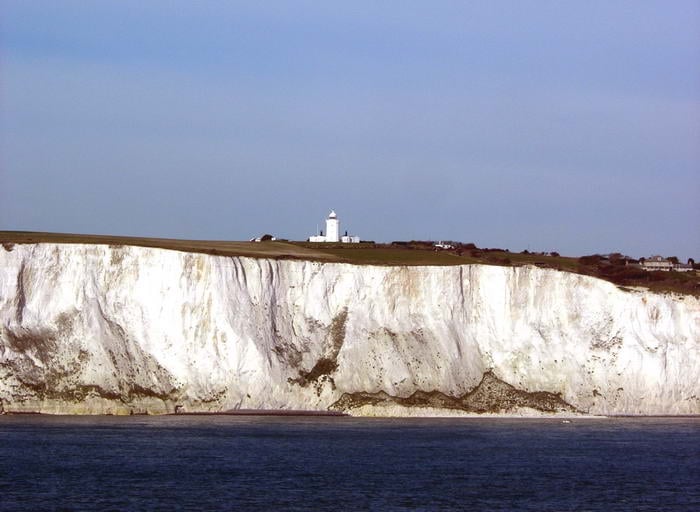 by Remi Jouan via Wiki
Anyone entering England from Europe can't miss the White Cliffs of Dover – a set of cliffs which face France. These cliffs are made from chalk so they appear to be completely white in colour, which makes them very striking to look at. They reach up to 350 feet (110 metres) high, making them very imposing, indeed.
07 – Hadrian's Wall
By Velella (Personal photograph taken by Velella.) [Public domain], via Wikimedia Commons
In the year AD 122, the Emperor Hadrian wanted to defend Britannia, so he ordered the construction of a wall stretching the width of the island which effectively separated the North (roughly the area of Scotland) from the South (most of the region now known as England). Towers and gates were placed intermittently along the wall; these were guarded by soldiers to monitor who passed through. Although much of the wall has now disintegrated, large sections still remain, and it's possible to follow its entire path from Wallsend to near a village called Bowness-on-Solway.
06 – St Paul's Cathedral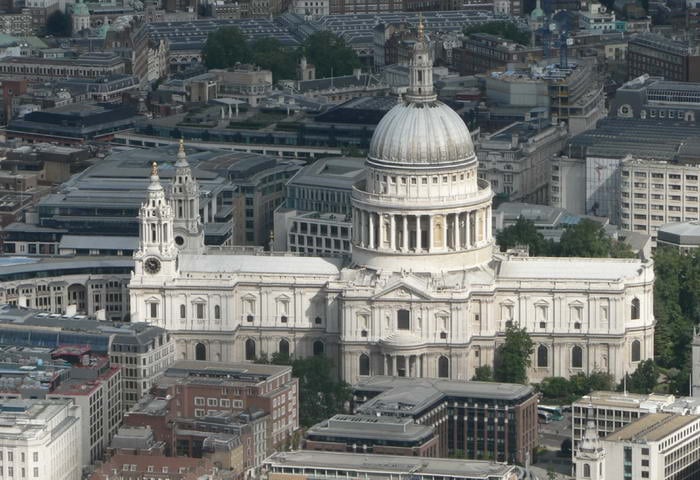 By Mark Fosh (originally posted to Flickr as St Pauls) [CC BY 2.0], via Wikimedia Commons
St Paul's Cathedral is an Anglican cathedral which was designed by Sir Christopher Wren; it was built during the 17th and 18th Centuries and is still a working cathedral today. It features one of the highest domes in the world, which is instantly recognisable along the London skyline. Being such an important feature in Britain's history, St Paul's Cathedral has been home to countless state funerals, weddings and celebrations. The funerals of Winston Churchill and Margaret Thatcher were held within its walls; there are memorials to Florence Nightingale and Sir Alexander Fleming; in the crypt the tomb of Horatio, Lord Nelson can be found. These are just a few examples of the massively powerful, influential names which have been honored at St Paul's Cathedral.
05 – Tower of London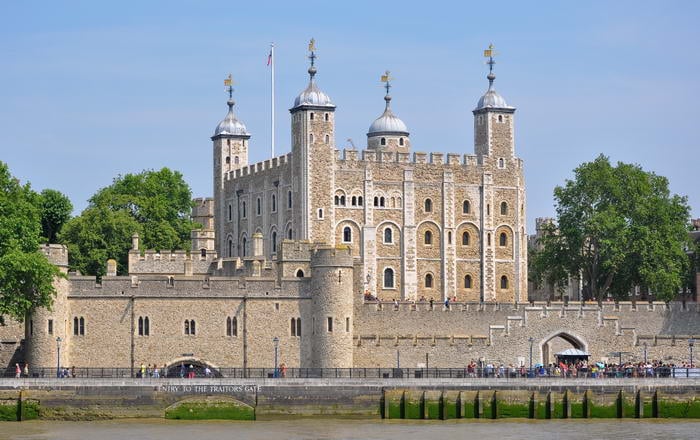 By Bob Collowân (Own work) [CC BY-SA 3.0], via Wikimedia Commons
The Tower of London was built by William the Conqueror in 1078 and was meant to be a royal residence, but is actually much better known as being a prison. For over 800 years it held some of the most famous, devious, terrible criminals the world has ever seen; Anne Boleyn, Walter Raleigh, Lady Jane Grey and the Kray twins are just a few of the tower's previous notorious inmates. In addition to its reputation as a prison, the Tower of London is also famous for holding the Crown Jewels, which are on display to the public.
04 – Buckingham Palace
By Diliff (Own work) [CC BY-SA 3.0 or GFDL], via Wikimedia Commons
Buckingham Palace was built over 300 years ago, and since then it has been one of the main residences of the British Royal family. Located in London, the Victoria Memorial is placed just outside its main front gates, and the Mall stretches directly away from it. Visitors are always able to tell whether the monarch is in residence or not by the presence of the Royal Standard; if this flag is flying on the roof's mast, then the monarch (currently Queen Elizabeth II) is spending some time at Buckingham Palace rather than one of the other royal residences. Some sections of the palace are open to the public, so it's possible to tour the rooms which have been lived in by some of the most famous kings and queens in history!
03 – The London Eye
By Kham Tran – www.khamtran.com (Own work) [CC BY-SA 3.0 or GFDL], via Wikimedia Commons
The London Eye – previously known as the Millennium Wheel – is a giant, slow-moving ferris wheel which sits on the bank of the River Thames. The diameter of the wheel measures almost 400 feet (120 metres) , it has 32 capsules and it takes about half an hour to make a full revolution. The views from the top are astounding, so it's no surprise that this is one of Britain's most popular tourist attractions.
02 – Palace of Westminster and Big Ben
By Mgimelfarb (Own work) [Public domain], via Wikimedia Commons
The Houses of Parliament (containing both the House of Commons and the House of Lords) are formally known as the Palace of Westminster. This is a large building which sits alongside both Westminster Abbey and the River Thames. Connected to it is an iconic clock tower which is commonly called Big Ben; in fact, what most people don't realise is that the name Big Ben refers just to the bell itself. The official name for the tower in which the clock and bell are housed is the Elizabeth Tower.
01 – Stonehenge
By Mavratti (Own work) [Public domain], via Wikimedia Commons
Situated in rural Wiltshire, Stonehenge is a prehistoric monument which is believed to be about 4000-5000 years old. It features a ring of standing stones, the construction of which comes under much debate. Stonehenge has become an area of great religious significance for New Age, Pagan and Druid beliefs, especially during the summer and winter solstices. This is a World Heritage Site, so naturally it draws in thousands of visitors each year, making it one of Britain's most iconic monuments.