Jill Greenberg is a famous photographer from United States. As you can see from the example below, her work is really powerful, and the images of crying babies could easily be considered taboo by some purists. There's no doubt that this kind of risk may indeed help Jill Greenberg cross over from an established commercial profession. Her sharp and saturated portraits are striking. She creates portraits that demand our attention as it is impossible to ignore the sight of a crying baby either in real life or on canvas.
As it stands, Jill Greenberg has already enjoyed a great deal of success with a multitude of celebrity photo shoots (Alicia Keys, Clint Eastwood, Woody Harrelson, Sharon Stone, and Wiz Khalifa, to name just a few) under her belt. She has also done the covers for magazines like Time Magazine, Newsweek, and Vibe. It's her current endeavor that strikes the most personal chord thus far.
"End Times" was her second solo exhibit. Her first show, Monkey Portraits was very successful in 2004.
Check out 10 Most Heartbreaking Kids Photography Examples By Jill Greenberg.
10 – Apocalypse now By Jill Greenberg
09 – Faith By Jill Greenberg
08 – Deniability By Jill Greenberg
07 – Four More Years By Jill Greenberg
06 – Left Behind By Jill Greenberg
05 – Tribulations By Jill Greenberg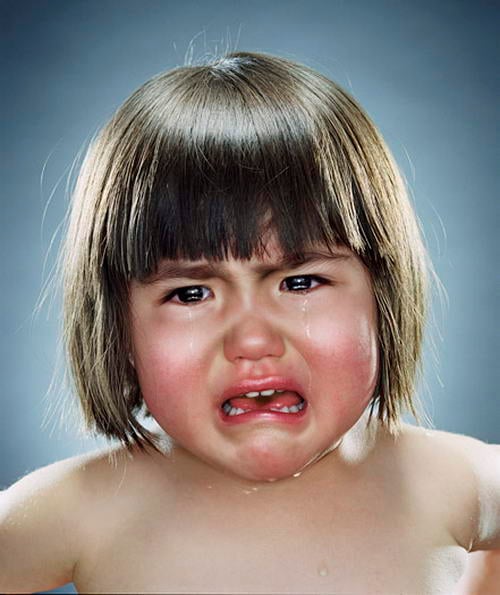 04 – Nucular By Jill Greenberg
03 – Postdiluvian By Jill Greenberg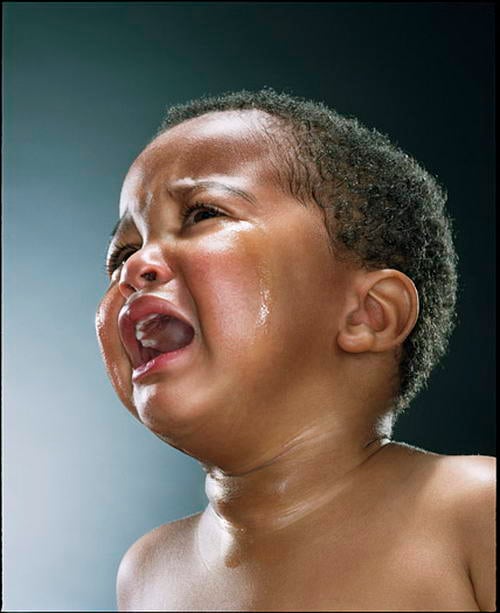 02 – Trillions By Jill Greenberg
01 – Unless By Jill Greenberg