What type of jewelry a women wears also reflects the personality of her. The designers of these expensive jewelries create them according to the latest trends. They take all important factors like color, material, shape, design etc. in mind while creating these magnificent pieces of jewelries.
Below examples of diamonds are from Centurion Jewelry Show 2013 which was held between February 2 and 6 in Arizona – Scottsdale. Check out 10 Most Glamorous Jewelry Designs from various designers. If you are looking for more affordable options, better check amazon…
10 – Erica Courtney Ring
You can make any woman happy even a big fight with that charming gift. 8k gold ring with diamond pave is centered with a huge emerald cabochon. Looks amazing.
09 – Engagement Ring By Frederic Sage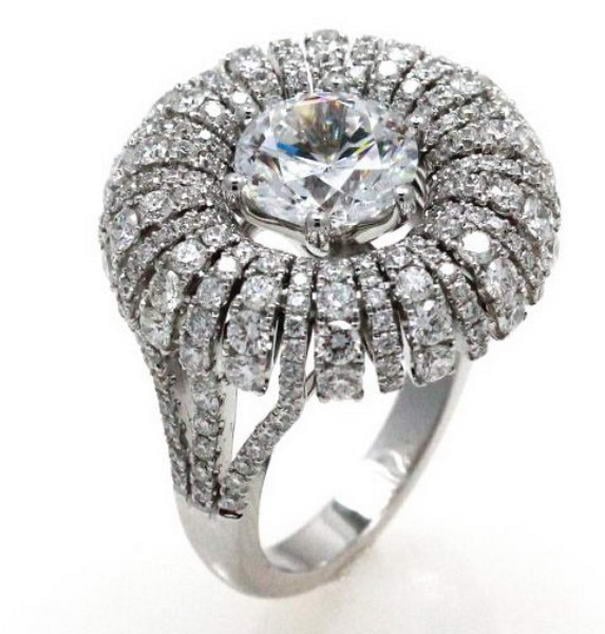 Diamond pave engagement ring. If you are looking for more traditional designs you should check Houston diamond engagement rings instead of Frederic Sage's design.
08 – Diamond Ring By Jeff Cooper Designs
You can make your choice between platinum or gold for this design. The Tilley engagement ring features a single row of pave diamonds that tapers toward the center, giving extra emphasis to the center stone. A traditional diamond ring with extra stones.
07 – Bracelet By Fope Gioielli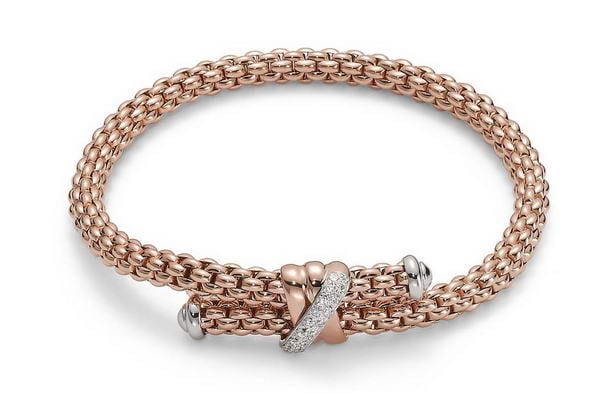 This beautiful flexible cross-over bracelet with elastic wrapping is a part of collection called '' Flex'it Solo line'' by famous Italian jewelry manufacturer Fope Gioilelli. It is made of 18-carat gold and you can have it with or without diamonds.
06 – Earrings by Kwiat
Beautiful pair of earrings that would match with your engagement ring. Revel earrings from the Kwiat Anniversary Collection featuring a matched pair of cushion cut diamonds weighing 12.33 carats.
05 – Diamond Bracelet By Roberto Coin
This is more suitable for the ones who love unusual diamonds. Black and white diamond and green garnet cobra bracelet.
04 – Damiani Ring
You should be careful to carry a jewelry like that since ceramic is not that durable material for daily use. The Italian jewelry brand Damiani is the creator of ceramic jewelry line called D.Icon. This ring is from that collection. This collection by Damiani is the new perfect icon of the Italian jewelry, with its innovative shiny black or white ceramic, set with gold and diamonds to embellish rings and pendants.
03 – Mimi So
The Mimi So Phoenix Stackable Band has 18k rose gold and leaf work covered in diamonds. It is stackable with other rings in the same collection.
02 – Lisa Nik
18k white gold heart shaped hoops with detachable London Blue Topaz drops.
01 – Links of London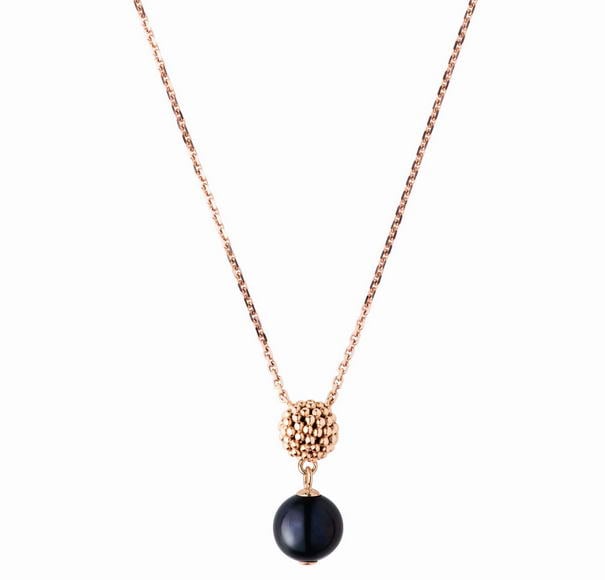 Too simple yet elegant necklace. The Links of London 8-carat rose gold necklace with a rose gold and black pearl pendant from the Effervescence collection.