Twitter has exploded as one of the leaders in social media since it was first created back in 2006, with the platform now having over 270 million active users each month. But with so many famous faces from a whole host of industries tweeting on a daily basis, who is worth following?
Here's 10 celebrities to look out for:

After his famed meltdown back in 2011, Charlie Sheen became a cult figure of social media. His often weird and bizarre tweets were always aimed at his former co-stars and producers, and who can forget his beloved promotion of 'tiger blood'. These days Sheen still sends out riddle-esque tweets with hidden meanings, either having a sly dig at a famous face or promoting his own work.

From one loose cannon with another, Miley Cyrus has had a complete character change over the past few years, ditching her innocent Hannah Montana character for a wild party animal lifestyle. The singer tweets pictures from her latest tours, as well as the occasional bizarre image of her doing something slightly distasteful!

By David Shankbone (Own work) [CC BY 3.0], via Wikimedia Commons
Rising to fame through the hit HBO series Girls, Lena Dunham has established herself as one of the best loved faces on American television. The actress uses her Twitter account to comedic effect, posting about the funny side of every day occurrences or retweeting funny comments she has seen.

He may have shot to stardom States side in recent year, but Gervais was made on the UK comedy scene. Not only did he create one of the best loved comedy characters of all time in David Brent, he brought the likes of Life's Too Short, An Idiot Abroad and Extras to our television screens. Gervais' comedy tours are also still massively popular to this day, with Fame and Animals renowned for their original ideas and comical whip.

British singer-songwriter James Blunt may seem an odd choice for this list, but the way he responds to trolls is second to none. Rather than letting his followers abuse him, Blunt fights fire with fire and replies to the unkind remarks in a comical fashion, by agreeing with the statement or turning it into a sexual reference!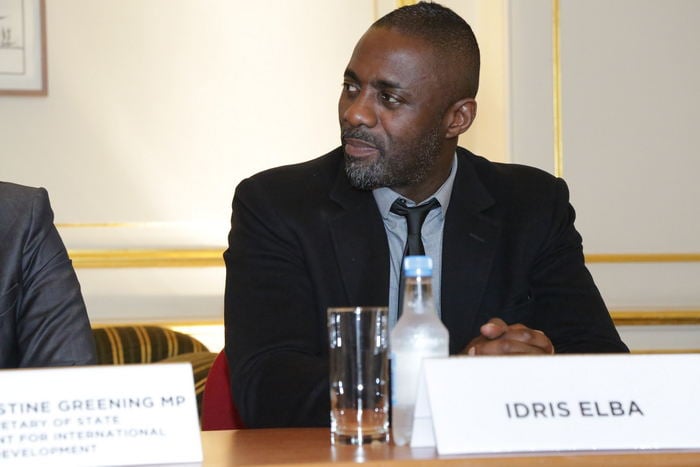 He may be better known as Russell 'Stringer' Bell on the critically acclaim HBO series The Wire, but Idris Elba has become a huge name on both the TV and silver screen. Elba likes to keep his fans in the loop on upcoming shows he is working on, as well as posting back stage images from his other job as a renowned DJ.

Ranked as one of the Happiest Celeb Tweeters by Gala Bingo, Kim K is always in a positive mood when sending out her messages. If you are a fan of getting the inside scoop on the latest fashion shows around the world, Kim Kardashian is the woman to follow as she's always sharing pictures from backstage. Alongside her career images, she shares funny pictures of her husband Kanye West looking happy (despite never smiling), as well their child North.

Steve Martin is regarded as Hollywood royalty, starring in the likes of Planes, Trains and Automobiles, The Jerk and The Pink Panther. Alongside is acting credentials, Martin also has a history of writing and his comedic genius is evident through his Twitter feed.
The envy of every man – Dan Bilzerian lives the good life and lets all of his Twitter followers know about it. The pro-poker player travels the world playing cards, whilst bumping into celebrities, sports stars and a whole host of supermodels. As wells as tweeting about his collection of guns and gorgeous women, Bilzerian also broadcasts pictures of his feline friend Smushball.

Being a well-established actress and model has brought Olivia Wilde to the front on the Twittersphere, raking up a huge 1.56m followers. Although she may not come across as humorous as others on the list, Wilde uses her account to promote environmental causes she supports alongside speaking about her political views.