Are you ready to explore some of the most fascinating cities in the world? From ancient history to modern architecture, there's something for everyone in these ten destinations. And the best part? You don't have to break the bank to visit them! With cheap flights and affordable holiday options, you can experience different cultures and create unforgettable memories without emptying your wallet. So pack your bags and get ready to explore these ten fascinating cities!
10 – Kyoto – A Timeless Japanese Gem

Kyoto is a beautiful city located in Japan, known for its stunning temples, gardens, and shrines. One of the most popular tourist attractions in Kyoto is the Fushimi Inari-taisha Shrine, known for its thousands of vermilion torii gates that lead to the summit of Mount Inari. Another must-visit spot is the Kinkaku-ji Temple, also known as the Golden Pavilion, which offers a stunning view of the surrounding landscape. To get the best deals on cheap flights to Kyoto, be sure to book your trip in advance.
09 – New Orleans – A Jazzy, Creole-Cajun Delight
While the United States has plenty of fantastic cities, New Orleans is one that everyone should visit at least once in their life. Here, art lovers and shoppers will certainly find themselves in heaven. The city hosts great markets in Palmer Park once a month that showcase the works of 80 or so local artists; while trendy Magazine Street is home to a variety of top jewellery designers.
08 – Jaipur – India's Pink City with a Royal Touch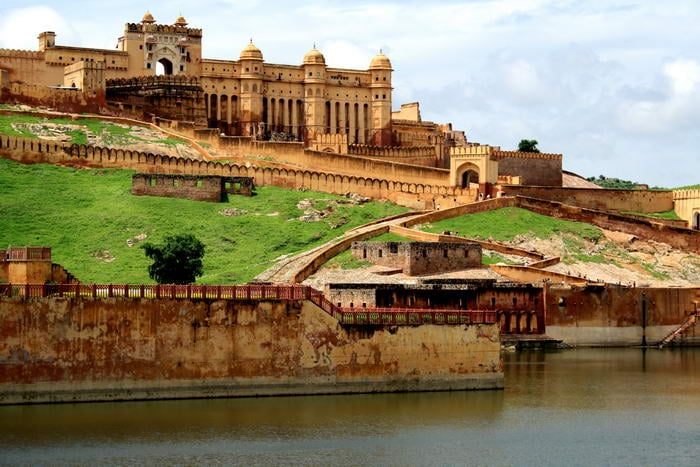 Do you like palaces? If so, you'll love spending some time exploring the many ornate ones found in Jaipur, India. If you're looking for a unique stay, you can even spend the night at the Taj Rambagh Palace. Then, for some much-needed quiet time after hours spent discovering the city's many sights, head to Jantar Mantar, one of five outdoor observatories that Maharaja Jai Singh II built in the 1700s.
07 – Edinburgh – A Scottish Haven of History and Haggis
Cross the pond and prepare for kilts and bagpipes galore! Edinburgh is a city that effortlessly combines historical charm with urban sophistication. Scale the heights of Edinburgh Castle, get lost in the eerie beauty of the Royal Mile, and dare to venture into the spooky world of the underground city. And when you're famished, remember that haggis is more than just a punchline—it's a local delicacy!
06 – Cape Town – South Africa's Coastal Wonderland
If you've always wanted to go to South Africa for a wildlife experience, make sure that if you go, you also take the time to see the sights of Cape Town. The city has plenty to offer, including a variety of markets (the quaint Old Biscuit Mill is a top stop); great walks, such as up Table Mountain; and kayak tours with regular sightings of whales, penguins and dolphins.
05 – Amsterdam – Canals, Culture, and Cycling
Hop on your bike and let's pedal our way through Amsterdam, the city where canals, tulips, and bicycles reign supreme. Visit the poignant Anne Frank House, marvel at Van Gogh's masterpieces, and enjoy a leisurely cruise along the picturesque waterways. And if you're a night owl, Amsterdam's vibrant nightlife won't disappoint!
04 – Vienna – A Waltz Through Europe's Imperial Past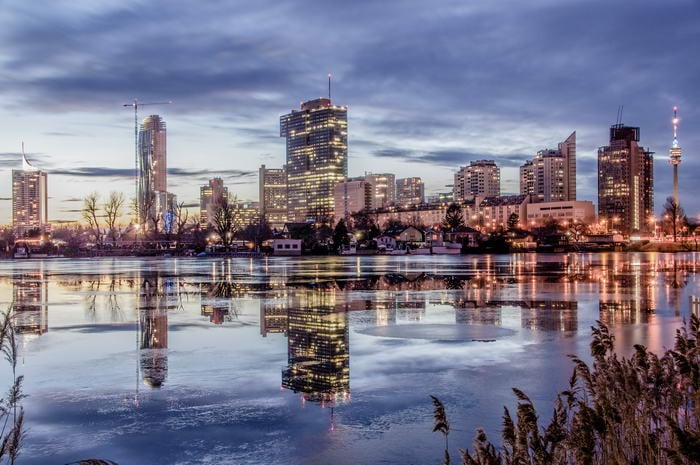 Put on your dancing shoes and waltz into the grandeur of Vienna, a city that exudes old-world charm and sophistication. Take in the opulent beauty of Schönbrunn Palace, indulge in a decadent slice of Sachertorte, and immerse yourself in the city's world-renowned classical music scene. In Vienna, every street feels like a step back in time.
03 – Shanghai – China's Modern Metropolis with a Vintage Twist
In China, Shanghai, the country's biggest city, is a happening place with plenty of top restaurants and bars to eat and drink at, and shops for those who want to fill their suitcase. For something a little different though, head to the Shanghai Propaganda Poster Art Museum, an interesting, tucked away, museum that retraces the history of communist China through the thousands of propaganda posters in its collection. You can even purchase a fun souvenir from the museum's gift shop while you're there.
02 – Singapore – A Futuristic Foodie Paradise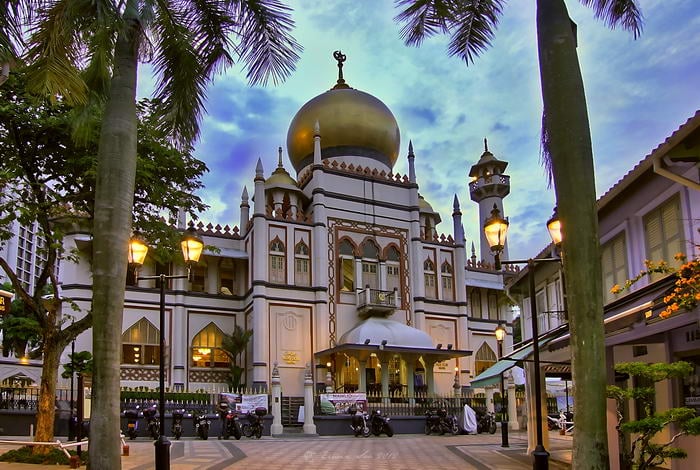 If you're looking for a top Asian destination to explore, Singapore would be a good choice. While there, shop for antiques in the Tanjong Pagar area (the Tong Mern Sern Antiques Shop, in particular, is recommended), and find treasures such as jewellery, lighting, and porcelain. For a cultural fix, check out the Funny Museum by Daniel Wang. Filled with all sorts of interesting oddities, this venue is the smallest museum in the city.
01 – Istanbul – Where East Meets West
Istanbul is a city that has it all, from history (more than 2,500 years of it) and a melting pot of cultures, to fascinating traditions, stunning landmarks, gorgeous views, great shopping and a happening nightlight scene. Head over to the lovely Cihangir district to explore streets bustling with cafes, art, and history, or the waterfront district of Karakoy for new galleries and design hotels.
When visiting this Turkish city don't miss a trip out to the Maiden's Tower either. This iconic spot is a famous part of the Istanbul silhouette and stands out in the Bosphorus. While the tower has served many roles over the years, including as a prison, quarantine hospital, and lighthouse, today it is a popular tourist attraction, with a restaurant, gift store, museum, and observation terrace.
FAQs: Your Burning Questions Answered
Q: Are these cities really affordable for a holiday?
A: While some cities on our list may be pricier than others, there are always ways to make your trip more wallet-friendly! Look for cheap flights, explore budget accommodation options, and seek out free or low-cost activities in each city.
Q: What's the best time to visit these
A: Each city has its own unique charm throughout the year, but as a general rule, try to avoid peak tourist seasons to snag better deals and enjoy a less crowded experience. Always do some research on the best times to visit your chosen destination for optimal weather and cost-effectiveness.
Q: How can I immerse myself in the different cultures while visiting these cities?
A: To truly experience the essence of each city, try to engage with the locals, sample traditional cuisine, and participate in unique cultural activities. Visiting museums, attending local events, and learning a few words of the local language will also enrich your travel experience.
Q: How can I ensure I'm getting the best deals on flights and accommodations?
A: Be flexible with your travel dates, use comparison websites to find the best deals, and consider alternative accommodation options like hostels or vacation rentals. Booking well in advance and keeping an eye out for promotions and discounts will also help you score the best prices.