Adam Isaac Jackson aka GUST was born in Japan and moved to the United States to go to school at The Art Institute of Seattle. Now talented artist lives, works, and gets by in Tacoma, Washington. At only 24 years of age, it's hard to deny that Adam Jackson has already come quite far in the fiercely competitive world of illustration and art design. There's not much I love more than discovering an artist that has yet to blow up.
Jackson says "In my art, I look to capture those moments and expressions I find the most beautiful and iconic and elaborate on them. Whether it's bold patterns and bright colors, or simple black and white drawings, I am always trying to bring out the attitude and personality of the subject matter. I seem to prefer the black and white, especially right now."
Jackson's work is saturated in tattoed,strong women, spray paint cans, dripping ink, and skulls- all of which allow his work to reek of confidence. This may have something to do with the artist's history in graffiti and street art. "A lot of my work is made for wheat pasting," He explains. "They are drawn quickly and may look messy, where others are much more precise."
Check out 10 Most Beautiful Tattoed Women Illustrations By Adam Isaac Jackson below. You should visit his official wordpress blog to see more examples for tattoo illustrations.
10 – Illustrations By Adam Isaac Jackson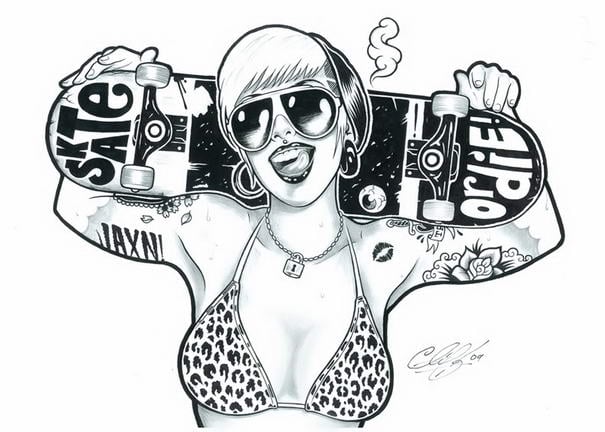 09 – Illustrations By Adam Isaac Jackson
08 – Illustrations By Adam Isaac Jackson
07 – Illustrations By Adam Isaac Jackson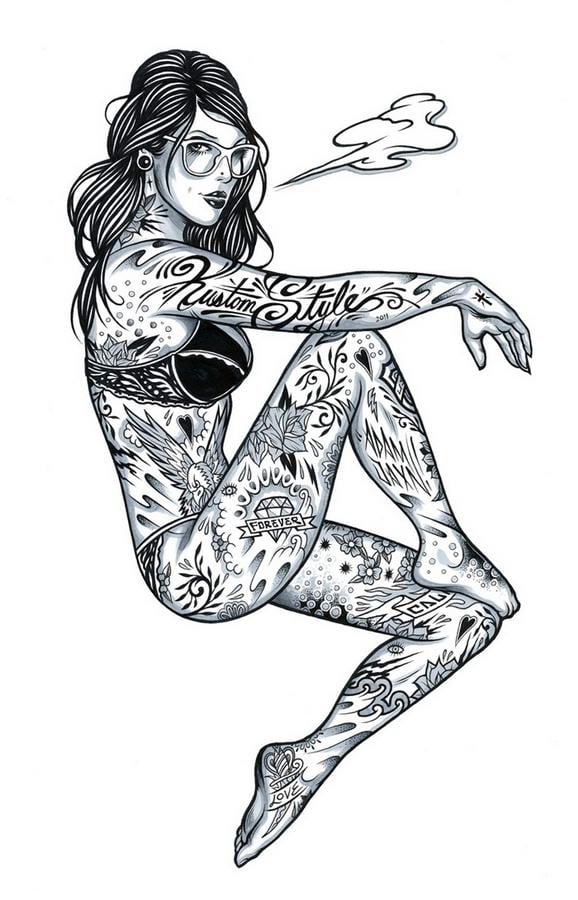 06 – Illustrations By Adam Isaac Jackson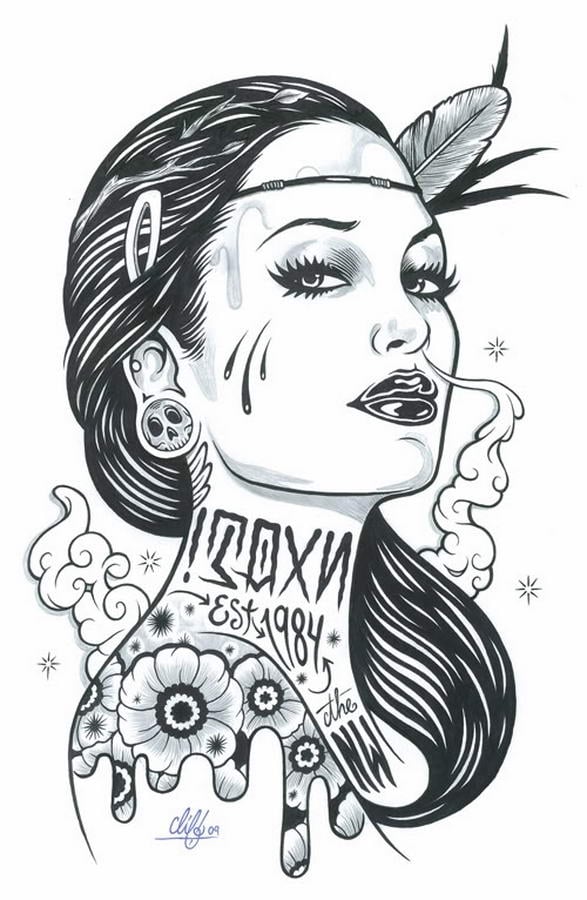 05 – Illustrations By Adam Isaac Jackson
04 – Illustrations By Adam Isaac Jackson
03 – Illustrations By Adam Isaac Jackson
02 – Illustrations By Adam Isaac Jackson
01 – Tattoed Women Illustrations By Adam Isaac Jackson